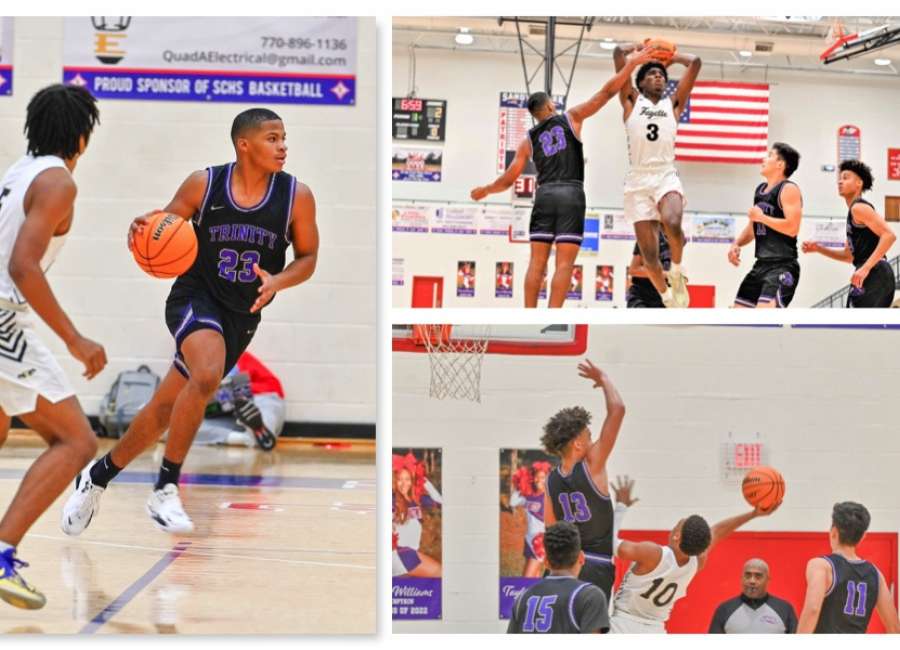 BY DERRICK TEAGLE

Trinity played some of the best teams in Georgia and Tennessee in back-to-back days at the Big Hoops Shootout.

The Shootout featured dozens of college prospects including two Top 20 nationally ranked teams (Newton and Prolific Prep), and for Trinity, it was a battle all the way to the final seconds against the Fayette County Tigers.
Tiger and Indiana Signee Kaleb Banks was the day-one assignment for the Lions. Despite being down by double digits at halftime, the Lions took a three-point lead in the final quarter. The Tigers leaned on the talented Banks (37 points, 12 rebounds) to win 60-59.
Ernesto Almonte and Justine De La Cruz led the Lions in scoring with 17 points and 16 points, respectively.
Trinity's next opponent was East Nashville on day two of The Big Hoops Tournament. Trinity Senior Lewis Robertson's outside shooting touch was on display in the opening quarter, scoring three long-distance 3-pointers.
The teams went into the second quarter tied at 12 as the Sandy Creek Gym filled up with fans. East Nashville guards' strategy of attacking the basket was very evident in the second quarter, as the Eagles led the Lions 26-18 at the halftime break.
The third quarter began with Almonte showcasing his multi-talented skill set. Almonte started the quarter on fire and Justine De La Cruz finished the quarter on a buzzer-beater 3-point basket.
The (11-2) Eagles were in a dogfight (37-36) with the (1-11) Lions entering the last quarter. The very talented Eagles won this game (54-46) living at the charity stripe. Almonte and Lewis Robertson led the Lions with 19 points and 12 points, respectively.
Coach De La Cruz said the tournament, as well as the team schedule, have prepared the young Lions.
"We are making young mistakes at the end of the games, but we are now ready for our region schedule," Coach De La Cruz said.
Photos by Tammy McCracken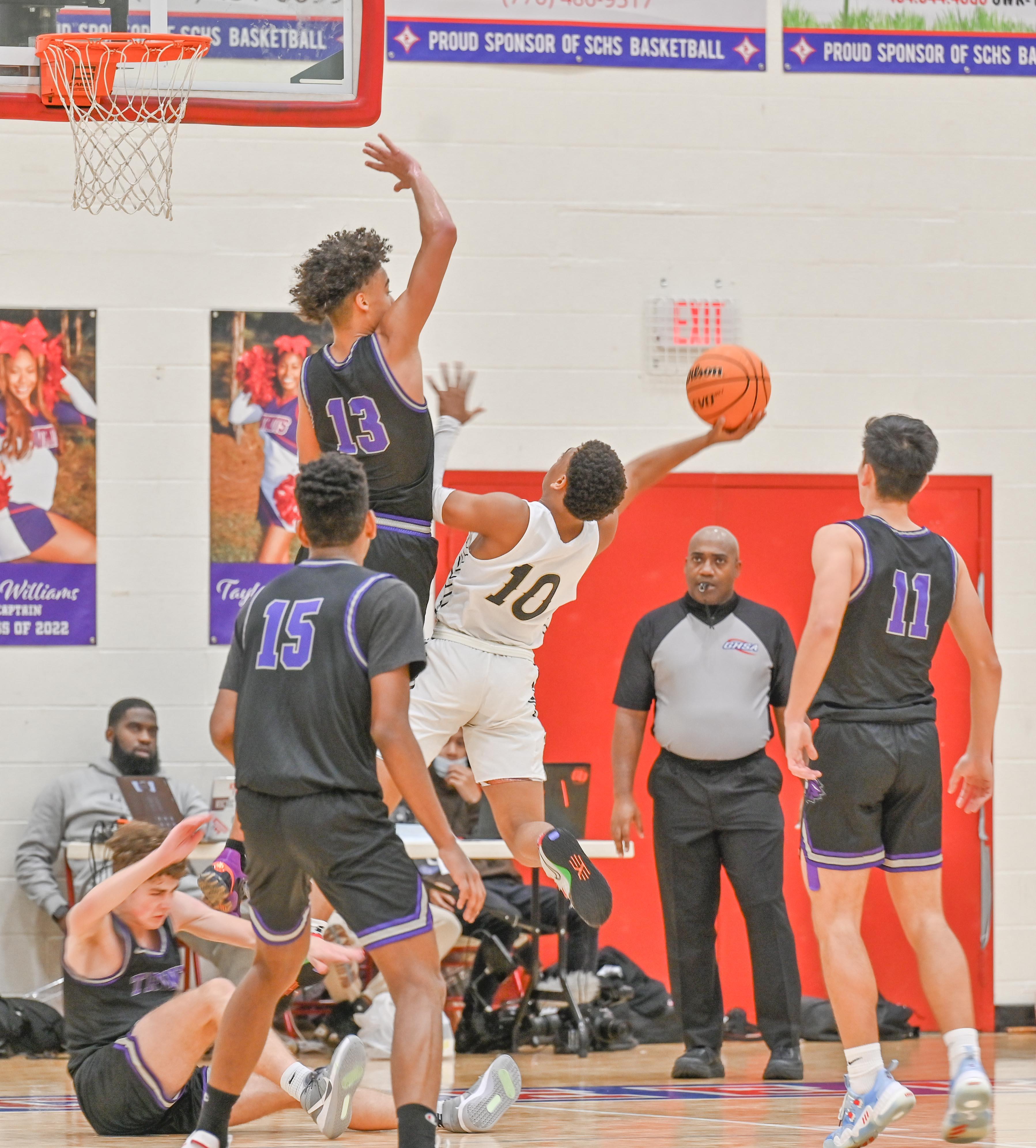 Trinity's Justine De La Cruz is all over Tariq Mumphery at the Big Hoops Shootout.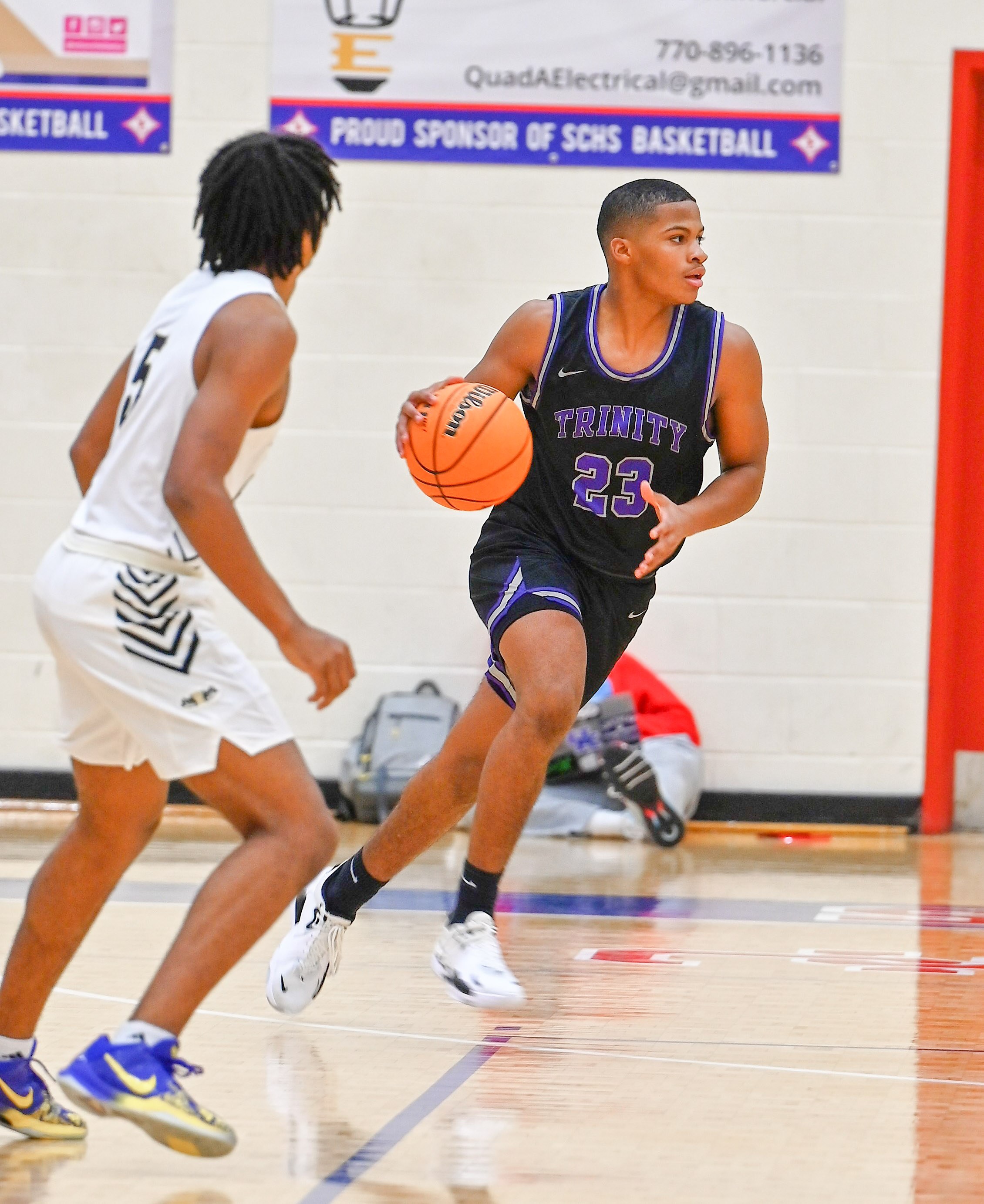 Shawn Braxton makes a move during Trinity's matchup against the Fayette County Tigers.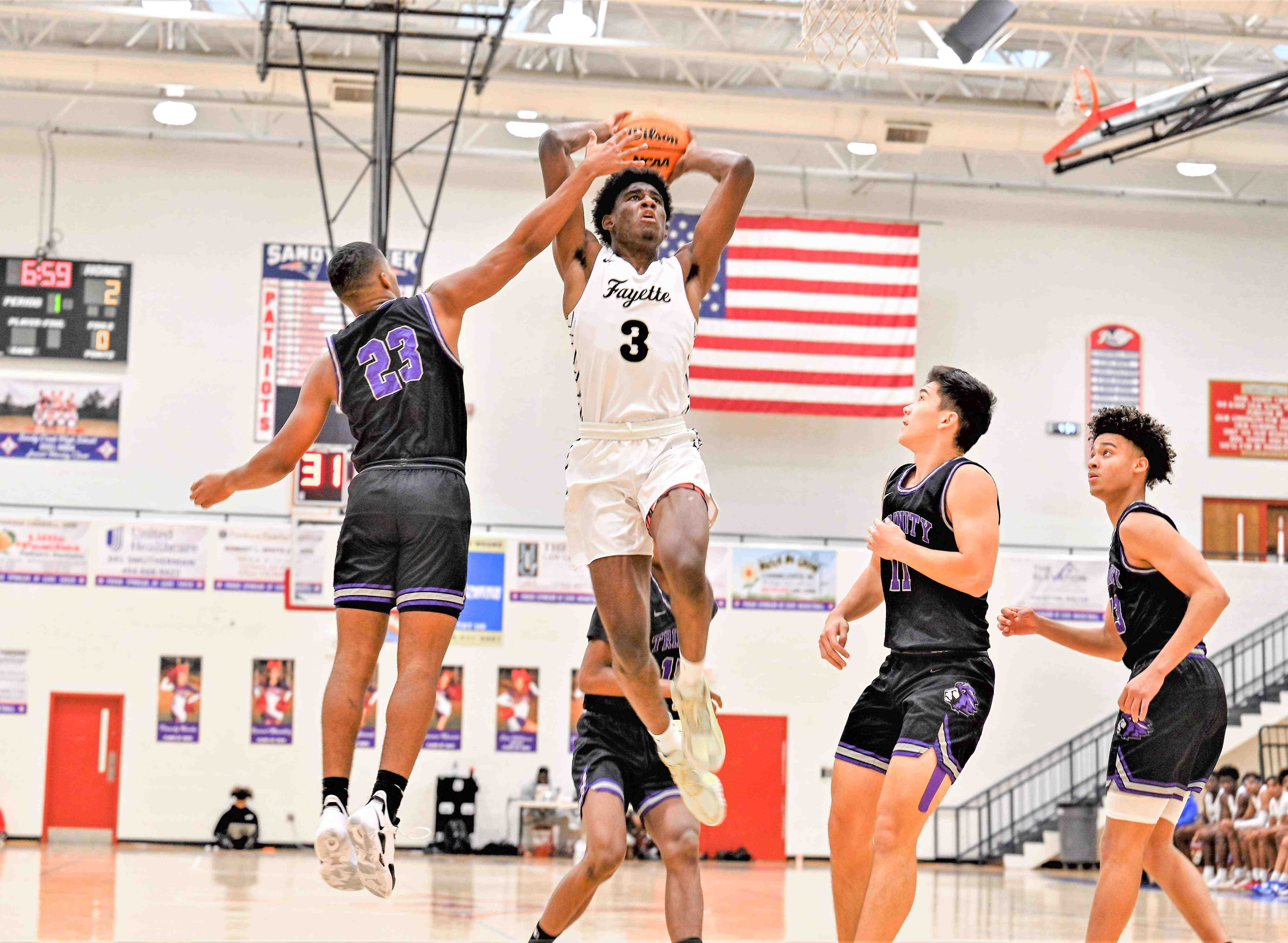 A tough assignment: The Fayette County Tigers leaned on Indiana Signee Kaleb Banks, who recorded 37 points and 12 rebounds in their 60-59 win against the Trinity Lions.