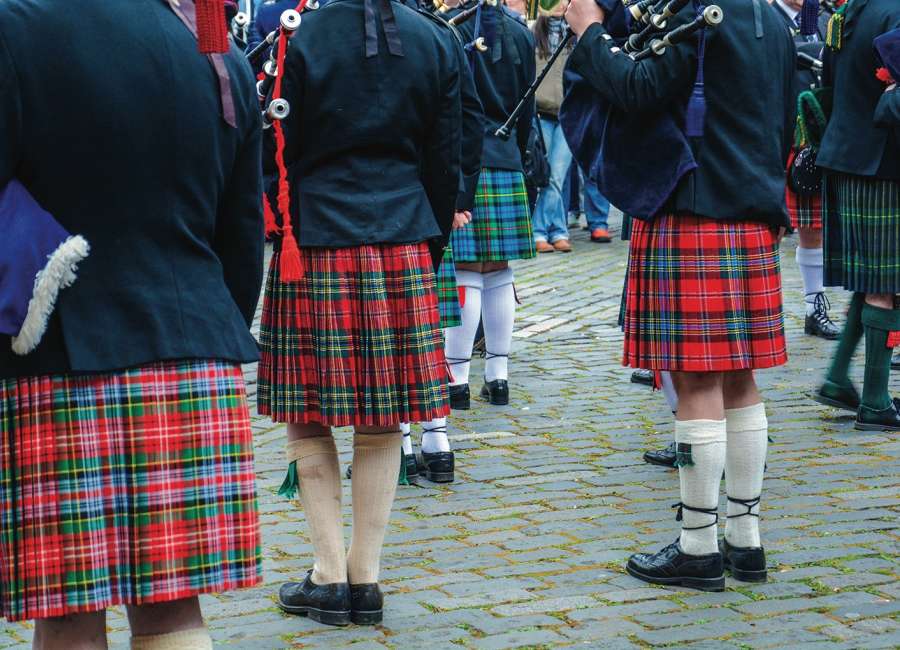 Tickets are now on sale for the 6th Annual Newnan Burns Weekend, a celebration of music, dance, storytelling and poetry that will take place Feb. 4-6.

At midnight on New Year's Eve, the world holds hands and sings "Auld Lang Syne." Who wrote the lyrics to this global tune? Lovers and romantics the world over look into each other's eyes and whisper, "My luve is like a red, red rose." Who crafted that well-known elegy to love?
The answer is the Scottish poet Robert Burns, forever known as the Bard of Scotland.
Burns, affectionately called "Rabbie," was born in Ayr, Scotland – Newnan's Sister City. At the end of January each year, lovers, romantics, musicians and dancers around the globe hold a rousing good time in Burns' memory. Newnan is no exception.
The Newnan Cultural Arts Commission, the Order of the Tartan and the Newnan-Coweta Historical Society are joining forces to bring a collection of hometown entertainers together to commemorate Newnan's Sister City relationship with Ayr and to celebrate Scotland's most famous poet.
The celebration schedule covers three days of celebration:
On Friday, Feb. 4 at 7 p.m., experience an enchanted trip through Scotland in song and dance at downtown Newnan's Wadsworth Auditorium. The evening kicks off with the popular "Tartan & Tweed" fashion show by Underground Runway's Emily Westergreen. Come see locals prance, strut and sashay down the aisle and across the stage wearing casual, elegant and dynamic Scottish themed fashion. Wear your own tartan or don a kilt and join in.
Following the fashion show, a Musical Tour Through Scotland begins. Many of Robert Burns' best-known poems have been set to music, and these will be performed by our region's most powerful vocalists. Live Celtic music will enhance and enthrall, and Southern Arc Dance is set to perform in the show, produced by Joe Arnotti of Arnotti-Stephens.
At 8:30 p.m., for those who've purchased a separate "after party" add-on ticket, the festivities move down the street to the McRitchie-Hollis Museum. Meet the performers, dance some low country jigs and enjoy light refreshments and libations.
Tickets to Friday night's Celtic Concert with Fashion Show are $15, and the after party ticket is $10. Tickets for both are available at www.eventbrite.com .
On Saturday, Feb. 5 at 6:30 p.m., Leaf and Bean in downtown Newnan is hosting a Whisky Tasting with Scottish Fare and Live Music. Taste Scotches from all five unique distilling regions.
Tables will be set with signature Celtic dishes designed to match the libations. Tickets are $45 per person, and tickets are extremely limited. Paper tickets for the whisky tasting are only available at Leaf and Bean.
On Sunday, Feb. 6 at 10 a.m., a Sacred Scottish Tunes program will be presented during morning service at Newnan Presbyterian Church. Arnotti will perform sacred tunes that illustrate the faith of the Scottish people. Highland Pipes will also be woven into a special Sunday morning Kirking Service, making for an uplifting and joyous worship experience. Tickets are not required for the church service, which is free and open to the public.
For more information, call 678-416-3121.