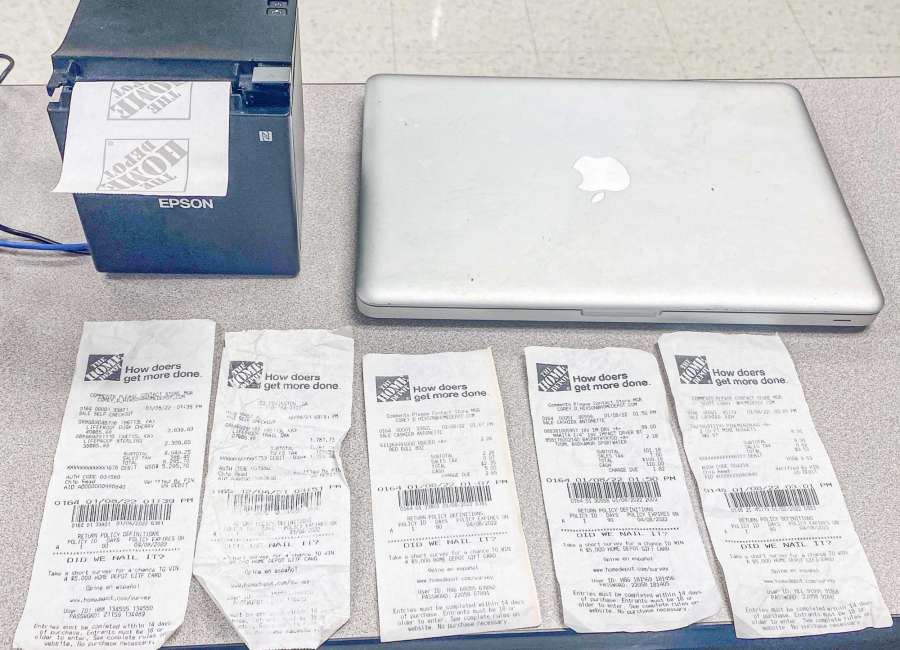 Three men and a receipt printing machine are believed to be responsible for the theft of thousands of dollars worth of lumber from several Home Depots.

On Saturday, deputies responded to the Newnan Home Depot after receiving a report that a van used in a Peachtree City shoplifting incident was seen nearby.
Deputies located the van in the Academy parking lot with the rear door open and several boxes of flooring coming out of the back of the vehicle.
The three men inside the vehicle told deputies they were from Miami and were picking up materials to use at various job sites, according to the police report.
One of the men provided a receipt for 75 boxes of flooring, which showed to be from the Home Depot in Peachtree City and said he paid through the self-checkout. However, he could not provide a card that was used in the transaction, police said.
An asset protection officer from the Peachtree City Home Depot arrived on scene and confirmed the three men had not paid for the flooring and that the tag on the van matched the one from the store.
The officer was able to pull up video footage from inside the Newnan Home Depot which confirmed the same men took more flooring outside the garden entrance without paying and estimated the value of stolen flooring to be $5,295.20, according to the incident report.
Inside the van, investigators located an Epson receipt printer connected to an Apple laptop. The transaction number on the fake receipts did not match any flooring products and did not equal $5,295.20, the report stated.
Another asset protection officer from the Fayetteville Home Depot confirmed their store was also missing a large amount of flooring from their inventory.
Romard Terreal Reese, 34, and Shawn Yvon St. Albin, 30, were both charged with shoplifting, forgery and possession of tools for the commission of a crime. Dytaniel Sherrod Dorrell, 35, was charged with shoplifting.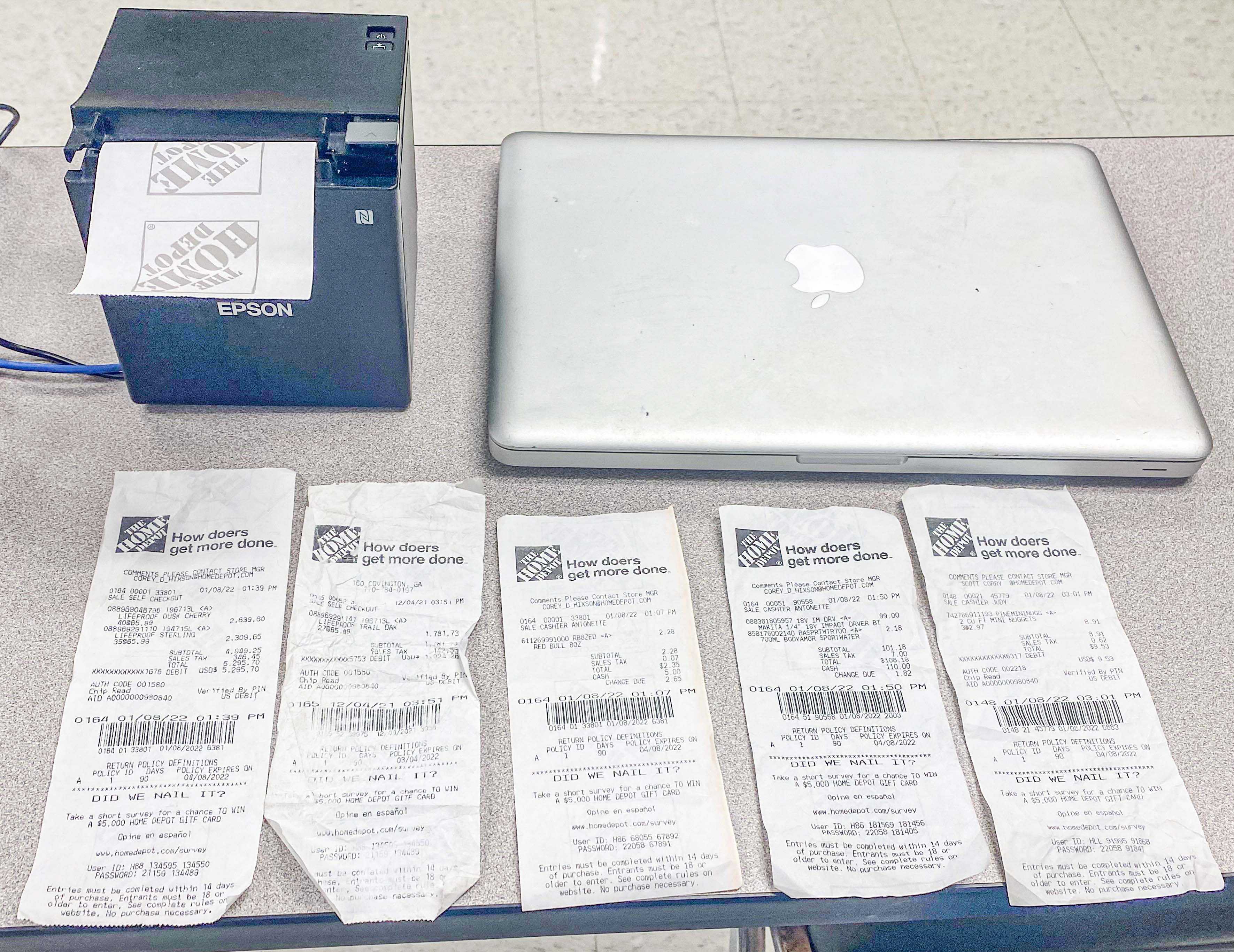 Can you see the difference? A laptop and receipt printer was taken from inside a van authorities claim was used to steal thousands of dollars in lumber. The two receipts on the left are fraudulent while the other three are legitimate.