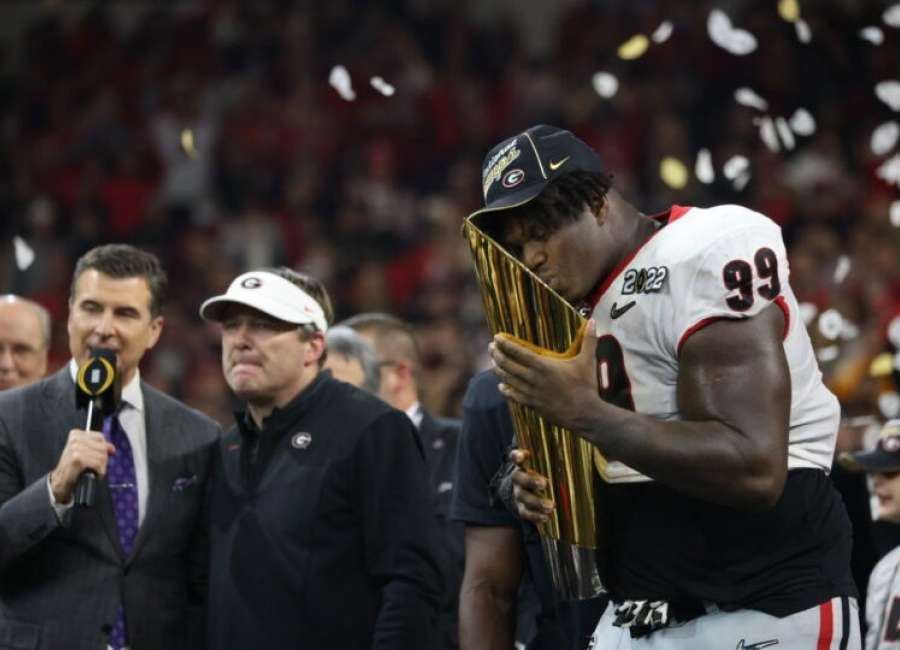 This week on Monday night the Bulldawg faithful finally ended the 41-year drought by defeating the Crimson Tide 33-18 in the National Championship game.
It not only marked a Championship, but it was the first time a former assistant coach of Nick Saban's while at Alabama, defeated his old boss. It rings a bit of a twist on the scene from the movie Star Wars where Darth Vader says to Obi-Wan Kenobe, "The circle is now complete. When I left you I was but the learner. Now, *I* am the master. Obi-Wan: " The twist being that Nick Saban has the sometime moniker, "Darth Vader."

But take heart Dawg and Crimson Tide fans, looking at the current state of college football and the rest of the teams, it is a good bet that your teams will meet again next year for the SEC championship and then be right back in the National Championship game as the SEC looks to still be struggling and no other program across the country looks to be at this level.
For Georgia, it could well be the case that like in 1980-1982, the Herschel Walker-led bulldogs have a three-year shot at the title. In 1980 the red and black went undefeated and beat Notre Dame in the Sugar Bowl to win the number one spot. 1981 was a little different as the Dogs lost to Clemson in the regular season and came into the Sugar Bowl ranked number two. The Dan Marion-led Pitt Panthers then defeated Georgia 24-20 while Clemson defeated Nebraska in the Orange Bowl, making Clemson the National Champions. In 1982, undefeated Georgia, behind the Heisman trophy winner Walker, entered the Sugar Bowl ranked number 1. Todd Blackledge led the Penn State Nittany Lions to a win 27-23 and the Lions were crowned the National Champions.
While Georgia will lose a lot of players on defense to the NFL, they return the hero Stetson Bennett, those incredible tight ends, and a roster of talent on both sides of the ball. Alabama brings back a Heisman Trophy-winning quarterback, Bryce Young, and of course, Darth Saban will still be piloting the Death Star.
But for the rest of college football, including the little brothers, Georgia Tech and Auburn, time changes many things, and nothing is forever. But for now, Georgia is surging and will be in the constant fight with its neighbor Alabama for the next several years, and as of now, nothing looks to shake up that script.
Richard Proctor, born in Newnan, recently moved back from Denver, Colorado, and is an avid college football fan as well as a published author.