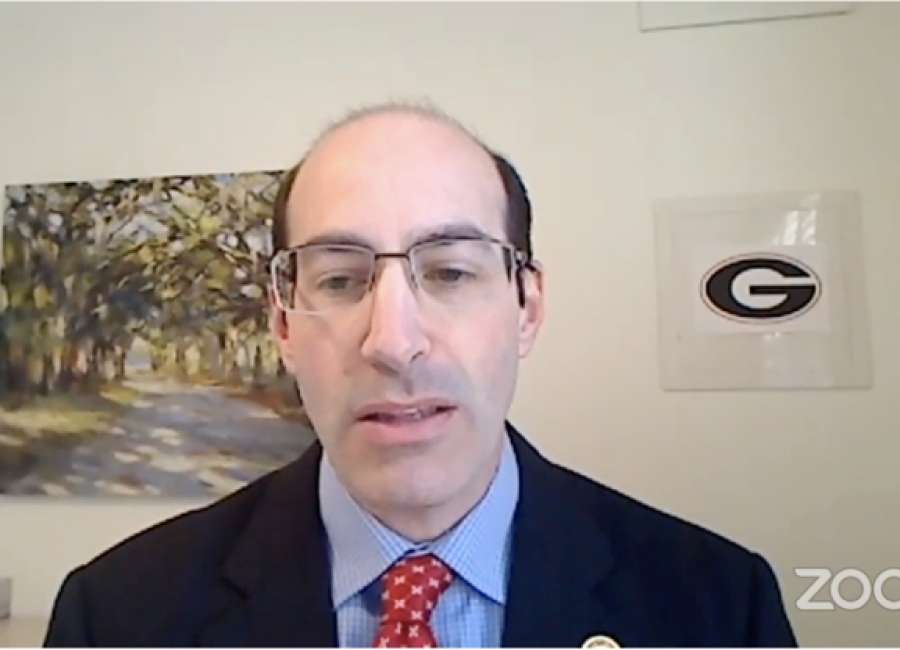 By Nyamekye Daniel / The Center Square
Georgia's current economic boost is short-lived, state economist Jeffrey Dorfman warned Tuesday.
Dorfman said the state's revenue growth will flatten later this year because Georgians no longer are receiving federal aid.
"So people are still doing quite well," Dorfman told the Legislature's Joint Appropriations Committee. "They have plenty of money to spend, and that's why we've been taking in a lot of of tax revenues."
Georgia ended fiscal year 2021 on June 30 with a $3.7 billion surplus, according to a state financial report. State leaders said much of it was from growth in tax collections, as the federal government provided billions of dollars of aid in response to the pandemic.
Dorfman said Georgians' personal income has increased by 8% from before the pandemic because of the support of direct payments from the federal government. Each person received $1,200 payments and $500 for each of their dependents from the Coronavirus Aid, Relief and Economic Security (CARES) Act. The second stimulus payment was $600 for each person and $600 for a dependent child. The third payment was $1,400 per person.
The extra money has raised more revenue from sales and income tax for the state. Georgians also have saved an extra $75 billion since January 2020, making the odds of recession low.
"Consumers simply have too much money," Dorfman said. "Spending levels are too low. I do think we will see growth slowed down more to a normal pace, but consumers have plenty of money to spend."
Dorfman expects revenue to increase by $500 million from fiscal year 2022 to fiscal year 2023 but then grow by at least $1 billion every following year. He estimates that from fiscal year 2026 to fiscal year 2027, year-over-year revenue will increase by $1.25 billion.
"But it is important that we remember going forward that much of that increase in revenue is going to go to cover mandatory spending amounts – QBE [Quality Basic Education] formula, Medicaid, things like that," Dorfman said.
Lawmakers must review and approve spending for the remainder of the current fiscal year and approve the budget for the next fiscal year, which begins July 1. Appropriations leaders are considering Gov. Brian Kemp's proposal in their plans, which calls for spending $3 billion more than previously proposed over the two years.
Kemp wants to restore cuts to education and give teachers and state employees raises. The governor also wants to spend more on public safety, foster care, mental health and health care.
Georgia Department of Revenue Commissioner Robyn Crittenden said Georgia's year-over-year net revenue growth averaged 5.75% from fiscal year 2015 to fiscal year 2020. However, in fiscal year 2020, revenue dropped by 0.39%, which she said flattened the growth. Crittenden said revenue then jumped by 13.5% in fiscal year 2021.
She said the state garnered additional revenue in fiscal year 2021 from sales tax, corporate tax and individual income tax. In April, Georgia started collecting sales tax for online purchases, leading to $1.16 billion in local and state tax collections, Crittenden said.