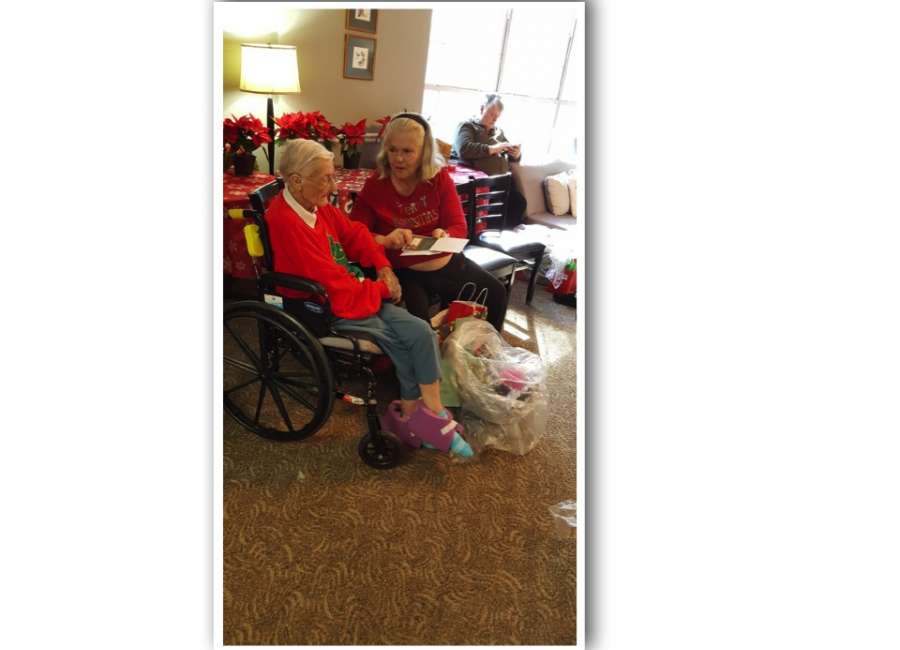 Local nonprofit Phil's Friends Inc. and other local organizations helped provide Christmas gifts for 140 seniors during its third annual Silver Bells Coweta.
Phil's Friends Inc. aims to help others improve their ability to care for their loved ones with memory loss disorders for as long as possible, according to its website.
The initiative, which was started three years ago, is very similar to the Angel Tree project the Salvation Army hosts each year for less fortunate children to receive Christmas gifts, according to Lori Lawrence with Phil's Friends.
Lawrence said Silver Bells Coweta supports either homebound seniors or seniors with no support from family. In 2020 Silver Bells Coweta assisted over 100 seniors. Lawrence said Silver Bells needs help reaching the seniors who need it most.
"We still need help finding the seniors that need our help the most," Lawrence said. "We could have taken on even more seniors."
Lawrence said seniors that are referred are asked to submit a list of needs and wants. She said last year, many seniors asked for disinfectant, cleaning supplies or other hygiene necessities, but this year was different.
"Popular items that were requested were red and pink lipstick, Falcons and Braves gear, Bibles and crossword puzzles," she said.
She said Silver Bells Coweta began taking a list of seniors to adopt in September. A website, www.silverbellscoweta.com , could be used to register, adopt a senior to refer to a senior. She said the gifts were all delivered on Dec. 18. Those who delivered gifts had to go in pairs and show identification.
"We had a lot of great volunteers and repeat volunteers," she said. "We even had families that made their volunteering a family event."
The BIG Networking Group ( Business Impact Group) donated $1,200 to help with the initiative. Craig Nielson with BIG said " BIG is committed to giving back to the community through involvement and service."
"Based on our mission, it's easy to see the connection to Silver Bells," Nielsen said.
She said next year she hopes to help more homebound seniors and the logistics will more than likely be the same. Logistics regarding delivery of items are handled by Silver Bells Coweta for the safety of the seniors. She said the best way to contact Silver Bells Coweta is by email at silverbellscoweta@gmail.com or by visiting the website.
"We are very blessed and grateful to every volunteer and every donor," Lawrence said.
Other organizations that partnered with Phil's Friends include:
The Salvation Army
Riverlife
Sisters for Society
Summit Family YMCA
VFW Post 2667 Auxiliary
Southside Church
Stirling Promotions
Three Rivers Regional Commission
Veterans Health and Wellness Foundation
I-58 Mission