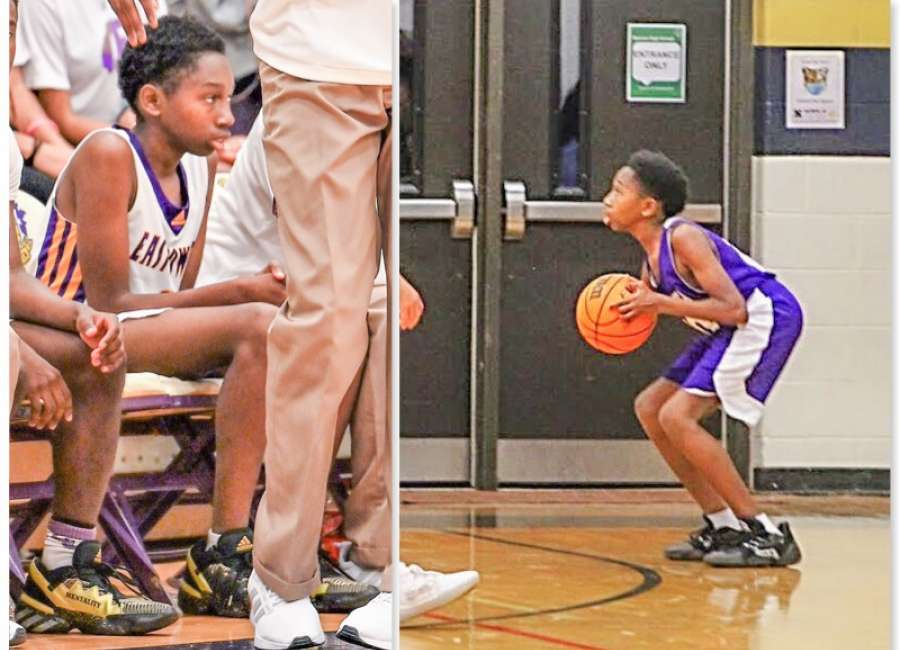 By Derrick Teagle / Jared Boggs

East Coweta's Shaka Massey thrives under pressure

Indeed, Shaka Massey faces challenges with a fierce determination that has earned him respect both on and off the court.
It's this unwavering dedication that's made him a true fan — and a team — favorite.
His on-the-court skills have helped in this regard, too, of course.
Remember: two years ago, Massey's game-ending 3-point shot in a ninth grade game against rival Newnan sent the East Coweta bench and fans into a frenzy.
But the electricity in the air as fans celebrated in the stadium told of more than just a rivalry win; it spoke of the story behind it.
For Massey, nailing the 3-point shot proved a personal victory. The young athlete patiently waited for his moment on the bench for most of the game and came through with the shot when it was time.
Because that's another thing about Massey: dependability. No matter the challenge, his coaches and teammates have come to rely on Massey in big ways. When push comes to shove, he always comes through.
Even off the court — where he has often been found since making his thrilling 3-pointer against Newnan two years ago. Massey has spent much of this time at Children's Healthcare of Atlanta, seeking treatment as he battles a rare blood disorder.
And it hasn't slowed him down even one second. In light of his challenges, Massey has fought harder on and for his team. Now, he is one of the Indians' consistent contributing members and an inspiration to those playing with him.
"Shaka is a very independent young man who speaks up for himself," said East Coweta Coach Royal Maxwell. "Kids really look up to him."
"He is one of the brothers," added Assistant Coach Pierce Colton, who noted that Massey and his son Colton are particularly close.
Massey is one of the brothers, indeed. For his fellow Indians, he's become an inspiration whose dedication and hard work serve as constant motivation.
"Shaka is just a great dude, and he works hard every morning," said teammate Sage Spade. "He does everything for this team. I just think that he is super dedicated, as he is going through so much."
Teammate Keldric Owens echoed Spade's sentiments.
"Shaka has this very cool personality," he said. "He is very strong, and he actually keeps me up when I'm struggling."
Others on the team also benefit from Massey's uplifting spirit.
"He brings energy every morning to our workouts," said teammate Dylan Colvin. "It is a true testament to his perseverance."
For Massey, he is just doing what he loves.
"Basketball is a happy place for me," he said. "And it's a great way to make friends."
It's also a great way for him to prove his worth.
"I love to prove people wrong by excelling at school and basketball," he said, speaking of his drive to succeed.
Still, the young star admits that he gets nervous on game days — until it's time for him to step onto the court.
"I'm always excited when I get that call to come into the game," he said, adding that his favorite basketball moment is still his 3-point shot against Newnan.
Massey and the Indians have much to be proud of this year. The team is currently 14-5 and second in their region. But as the squad enters the final stretch of the season, they can be sure of two things: that they'll face increased pressure and competition — and that Massey will be up for the challenge.