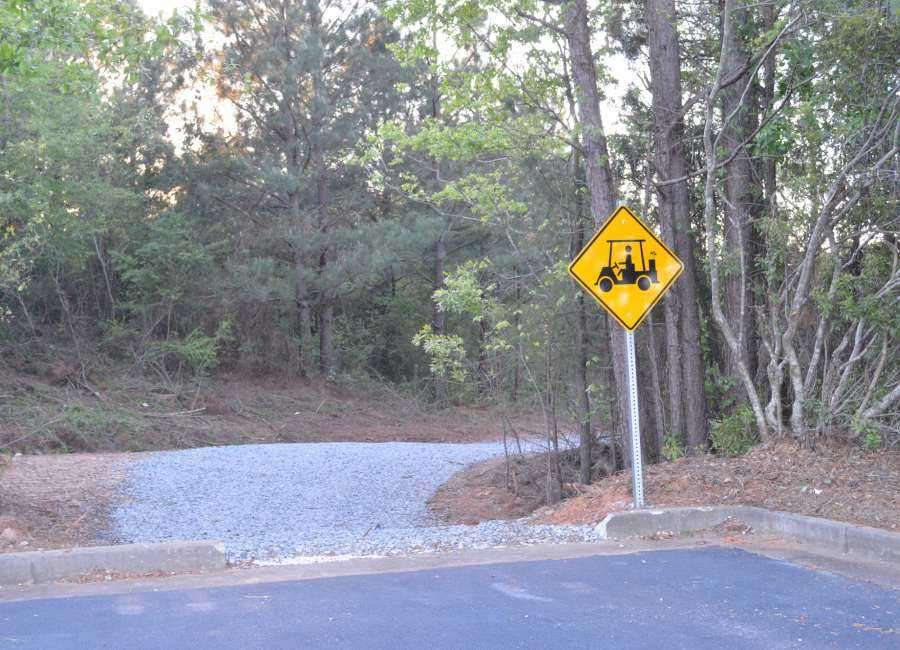 Senoia has enacted a moratorium on new golf cart registration.
Senoia Police Chief Jason Edens asked the Senoia City Council for the moratorium so that the police department can update the city's ordinance regulating golf carts – technically known as "motorized carts" – as well as "low speed motor vehicles."
The moratorium applies to new registrations as well as transfers. It doesn't apply to renewals of existing cart registrations.
Edens asked the council to approve a 90-day moratorium, though he doesn't think it will take that long to tune up the ordinance. "But we are asking for three months just to make sure" it is enough time, he told the council Thursday night.
Senoia's motorized cart ordinance was first approved in 2007, and requires that carts used on city paths and streets be registered and meet minimum safety standards. For many years, registration was done at city hall. That responsibility was transferred to the Senoia Police Department in 2021.
Since then, Edens said the department has been going through the ordinance with a fine-toothed comb.
"As the years have clicked by, there have never been any amendments or changes," Edens said Friday. Some parts of the ordinance are in conflict with each other and there are "too many inconsistencies," he said.
He said he'll likely recommend continuing with a three-year registration period, but asking city residents to update their registration annually, to confirm that all the information the city has on file is still correct.
The ordinance also needs to address seat belt and restraint usage in the carts and low speed motor vehicles, Edens said.
Another issue that will have to be addressed is the use of "side by side" utility vehicles. Currently, some of those vehicles are registered and allowed to use the cart paths and city streets.
The ordinance allows for "motorized carts," which have a maximum speed of below 20 mph, and "low speed motor vehicles," which are treated more like vehicles with seat belt requirements. An LSMV can have a top speed of no more than 25 mph.
But side-by-side vehicles can go much faster than that, with many having top speeds of over 40 mph and some models able to attain speeds of 70 and 80 mph, according to manufacturers.
Allowing those vehicles "kind of goes against the purpose of a low speed motor vehicle ordinance," Edens said. Side-by-sides that are already registered would likely need to be grandfathered in, he said.
As Senoia's population has grown, so has the number of registered carts.
"With the influx of population, the influx of roadway traffic and the influx of carts being registered, the city has to take some steps to make it more safe," Edens said.
At the meeting, Senoia resident Bert Saunders asked if the issue would come back before the council so that the public could weigh in.
Once the proposed ordinance amendments are ready, they will come before the council for a vote, said Mayor Dub Pearman, and people will be able to voice their opinion on the issue.