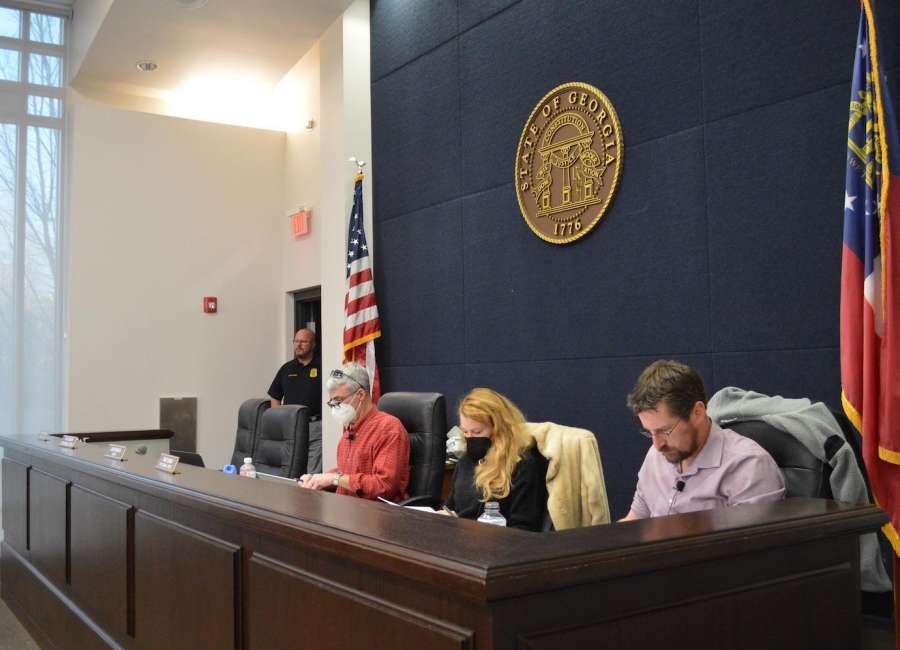 Once "The Walking Dead" wraps up filming later this year, the city of Senoia will start charging fees for filming in the city and on city property.

Those fees will be similar to fees charged by other local jurisdictions.
But just what those fees will be hasn't quite been figured out yet.
Earlier this month the Senoia City Council approved changes to the city's fee schedule, which included a filming application fee, fees for street closures, use of parking spaces and use of city facilities.
But now the city is taking a step back to possibly rework those fees. Changes to the fee schedule, like most changes in Senoia, require two "readings" – essentially two votes – by the council to take effect.
The filming fees were discussed at the council's January work session.
City Manager Harold Simmons said that filming companies will come to the city and ask what the fee is for filming, only to be told there isn't one. There is a small permit fee.
Simmons said he looked at the fee structure used by Newnan and Coweta County, and suggested something similar, with full street closures at $500 per day and intermittent closures at $250 per day. Use of city parks or the cemetery would be $250 per day. There were also fees for the use of city parking spaces.
The council voted to approve the new fee structure at the Jan. 3 meeting.
But since then, staff and council have received comments from the public and are looking deeper into the filming fees. "We're making sure that we hear the citizens," said Simmons. "After listening to everyone, we decided to go back and take a second look at it
The city fees wouldn't impact filming companies negotiating with local business and property owners for the use of their property.
"There were some things that were already working," Simmons said. "If it's already working, why interrupt that? We're just going to make a few changes."
Senoia wants to remain a filming-friendly place.
"We have been a great filming city. People like to film here," Simmons said. "The last thing we want to do is change that."
The updated fee schedule will likely be discussed at the council's Feb. 7 meeting.