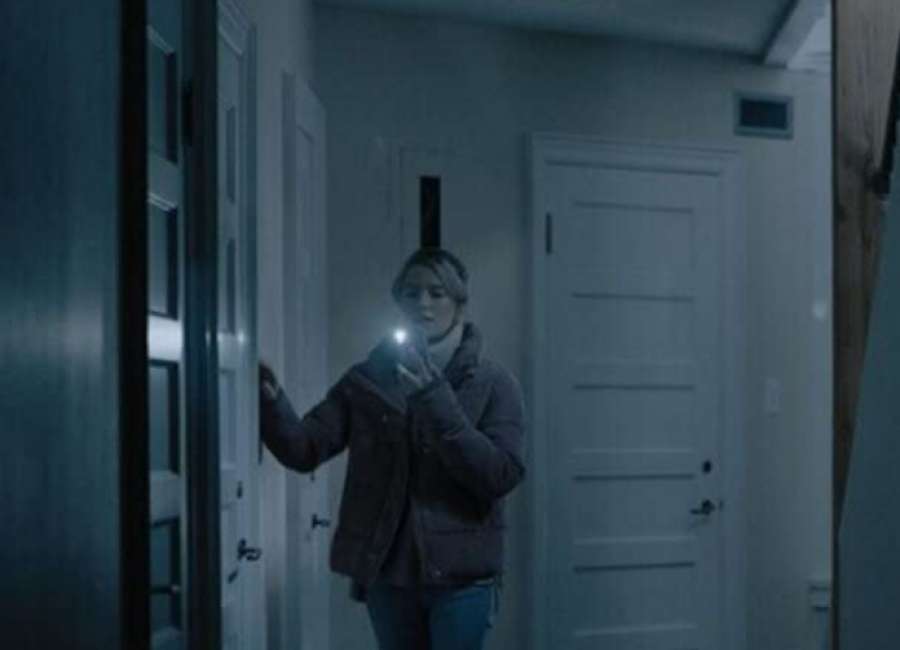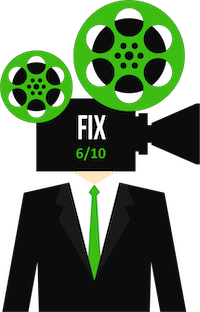 Review by Jonathan W. Hickman
As home invasion films go, "See For Me" is a cut above. This Canadian indie is an entertaining, contained thriller bolstered by visually impaired actor Skyler Davenport's spirited performance.
When former downhill skier Sophie (Davenport) loses her eyesight, she starts a new career. And when she takes a job to cat sit in a remote mansion, she shockingly finds herself besieged by dangerous burglars seeking access to a hidden safe. But armed with a new app called See For Me, Sophie intends to stay alive while also thwarting the robbers. Her goals, though, aren't necessarily in the best interests of the homeowners.
It's safe to say that no cats were harmed while making this film; however, Sophie has no problem mercilessly taking out the bad guys. And as her eyes, See For Me employee and avid gamer Kelly ("The Flash's" Jessica Parker Kennedy) tells her just where to shoot. The film sometimes adopts a first-person shooter video game visual scope as Sophie embarks on her mission.
What distinguishes this stripped-down thriller from others in the sub-genre is the combination of a visually impaired hero who uses a unique smartphone app to navigate her environment. Unlike the anti-hero The Blind Man from Fede Alvarez' 2016 hit "Don't Breathe," Sophie is a less repulsive, much more appealing protagonist. And as the story unfolds in almost real-time, Sophie's resourcefulness and the smartphone app gimmick prove to be credible and convincing.
"See For Me" is the kind of film that may make you sit up and shout advice at the screen as if Sophie can hear you as she gropes around in the dark while trying to stay alive. Director Randall Okita doesn't try to do too much with his uncertain hero and manages to build a credible series of physical conflicts between the characters. It helps that the events are comfortably housed in a few rooms in the spacious mansion, making the viewer believe that Sophie can get the drop on the intruders.
Davenport's actual neurological vision loss, the result of a rare genetic mutation known as hemiplegic migraines, gives her performance an authenticity that would be hard for a seeing actor to replicate. It's a solid turn in what could have been an overly-familiar, dare I say, screechy performance.
The balanced cast includes veteran character actor and often villain Kim Coates (see "Sons of Anarchy"), who makes a memorable appearance late in the movie. "See For Me" gives us recognizable elements while innovating enough to set the film apart from other "Don't Breathe" clones.