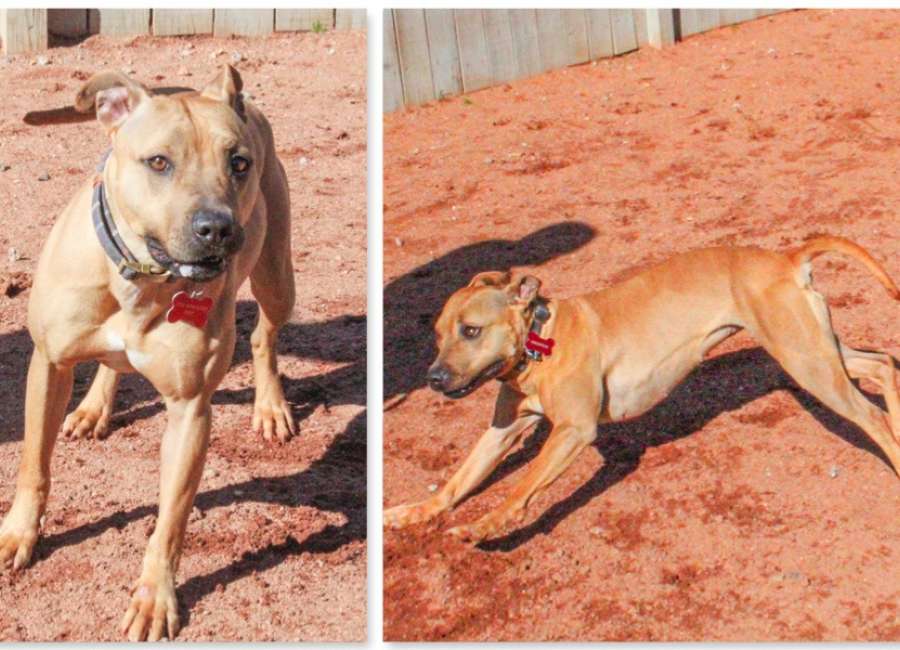 Diamond is an energetic Staffordshire mix who has been at the Coweta Animal Services shelter since October.
Diamond is three years old and weighs around 42 pounds.
Diamond loves playing with other dogs, with children and anything she can enjoy. She is properly trained and loves to run around in the yard. When she got into the yard at the shelter, she ran around wildly, clearly enjoying herself.
Diamond has been spayed, and has received the DHLPP, Rabies and Bordetella vaccines. She has also tested negative for heartworm.