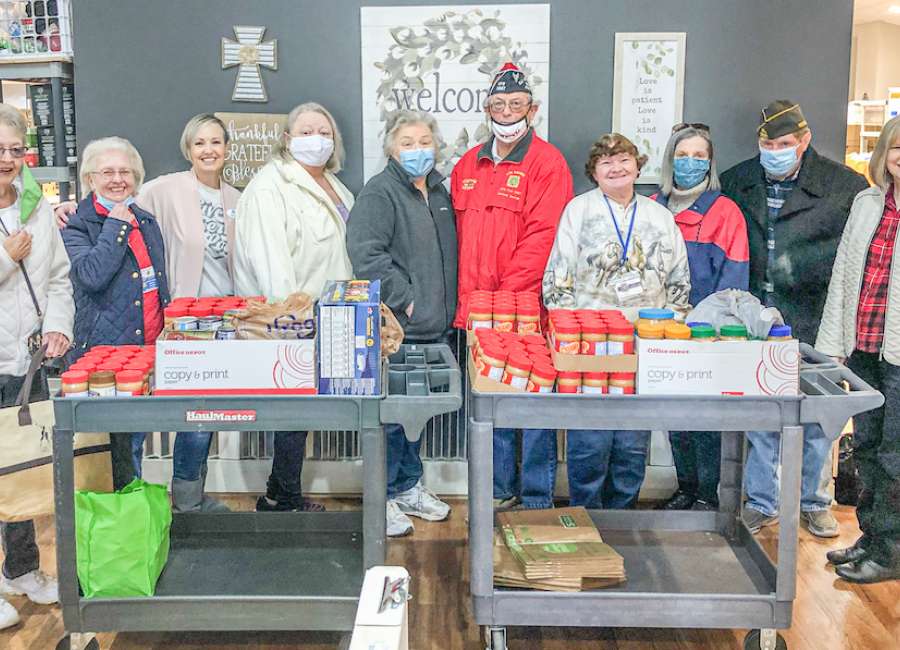 VFW Post 2667 and Auxiliary recently donated 150 jars of peanut butter and 27 jars of jelly to The I-58 Mission to help replenish their pantry.
Donations are collected at each monthly meeting to donate to a local food pantry each month. The VFW is committed to giving back to the community.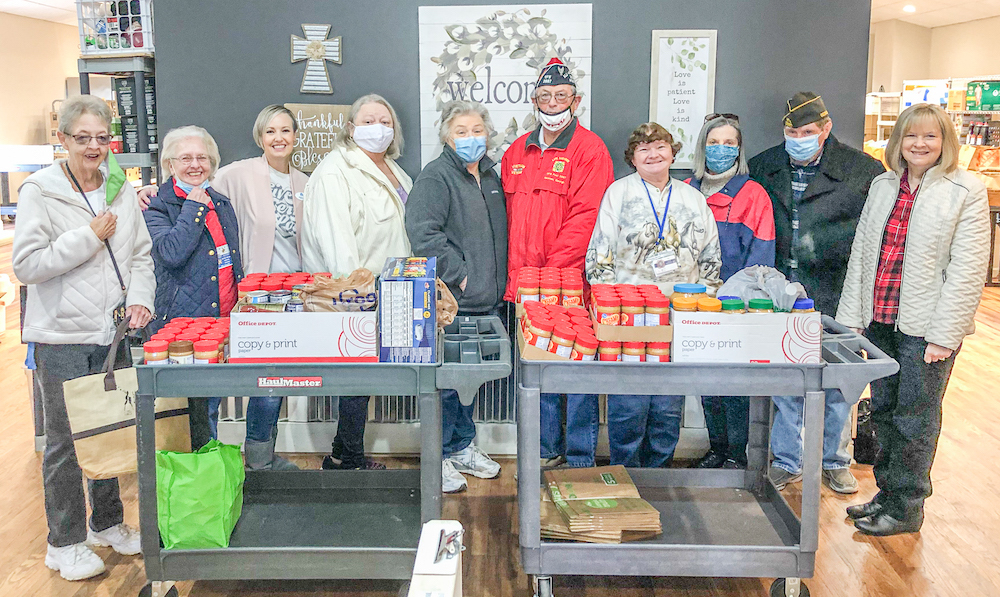 From left are Margie Whitworth, Janet Alford, I-58 Director of Operations Karhma Novak, Cathy Alexander, Sharon Harkins, Billy Alford, Theresa River, Jean Ward, Bob Ward and Lisa Carroll.