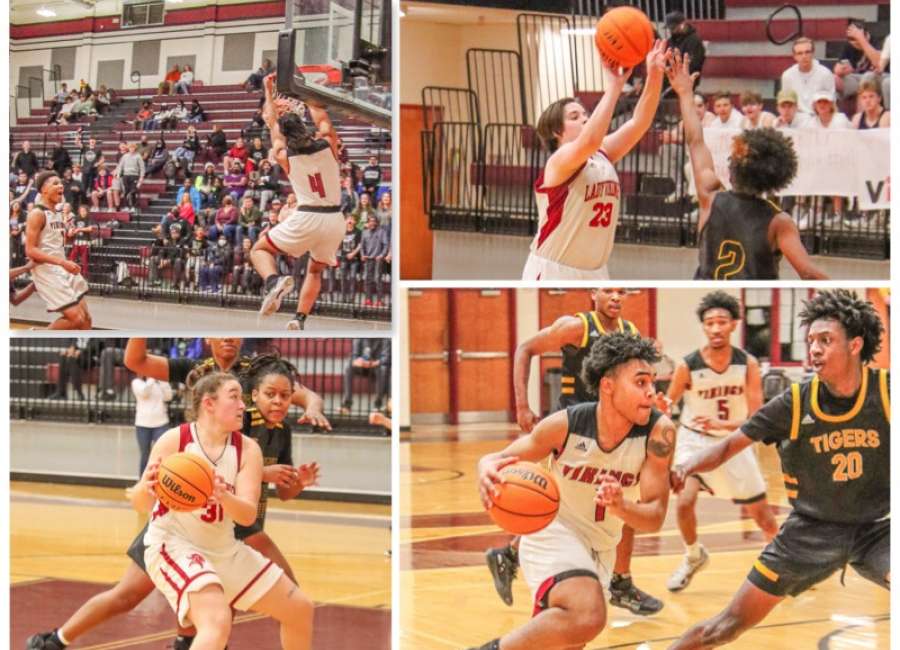 Head Coach LaVarrett Pearson and the Northgate Vikings welcomed the Harris County Tigers to Valhalla Friday night in a Region 2-5A contest.
The Vikings overwhelmed their opponents and led by as much as 20 points in the fourth quarter and held on a late rally to win 63-50.

The Vikings have played from behind much of the year, so the 20-point cushion gave them a new experience — how to play with a lead.
Lebrun Northington scored 10 points in the first quarter to carry the Vikings. The game went back and forth through the first two quarters until the Vikings slowly began to pull away. The steady play of guard Kenny Orr and the relentless defensive pressure from Eli Fitzgerald wore down the Tigers.
After a Northington dunk in the first two minutes of the fourth quarter, the Vikings had a 58-37 lead. The Tigers clawed back for a 9-0 that saw the Vikings go scoreless for three minutes.
Northington broke that streak with a free throw, and Adrien Seegopaul sealed the game with an emphatic two-handed dunk in the final minute.
Three Vikings finished with double figures: Northington had 23, Kenny Orr added 17 and Fitzgerald finished with 10.
Afterward, Coach Pearson acknowledged the Northgate student section for the extra motivation. He shared, "We see them; they are coming out to support our guys. They see things starting to turn."
Earlier in the evening, the Lady Vikings got a game high 13 points from freshman Brooklyn Walker but fell to Harris County. Walker led the Madras Lady Eagles to a Coweta County Middle School Athletic League championship last year.
On Saturday, the Vikings traveled to Griffin to play the region leading Griffin Bears. It was hard fought throughout, and when Dean Wisenbaker hit a 3-pointer with 1:38 remaining in the game, the Vikings were behind by two at 50-48.
Unfortunately, a Griffin player was injured under the basket and left the gymnasium in an ambulance for further medical attention. The game ended at that point. Per Coach Pearson, the player is doing better and has been released from the hospital.
The Vikings will be back in action on Friday night when they welcome the Starr's Mill Panthers to Northgate.
Photos by Sandra Wisenbaker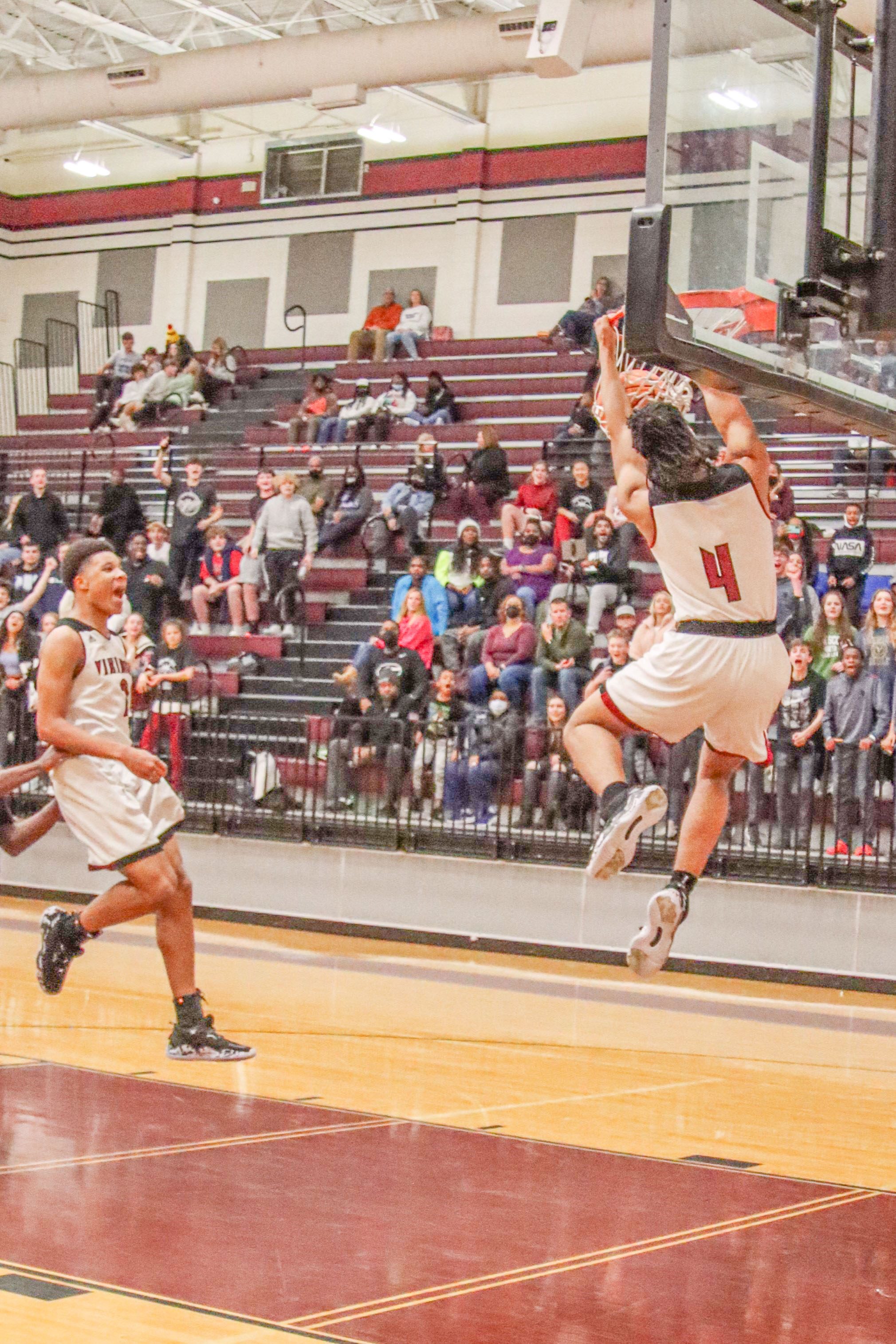 Adrien Seegopaul (#4) sealed the contest with an emphatic dunk late in the game.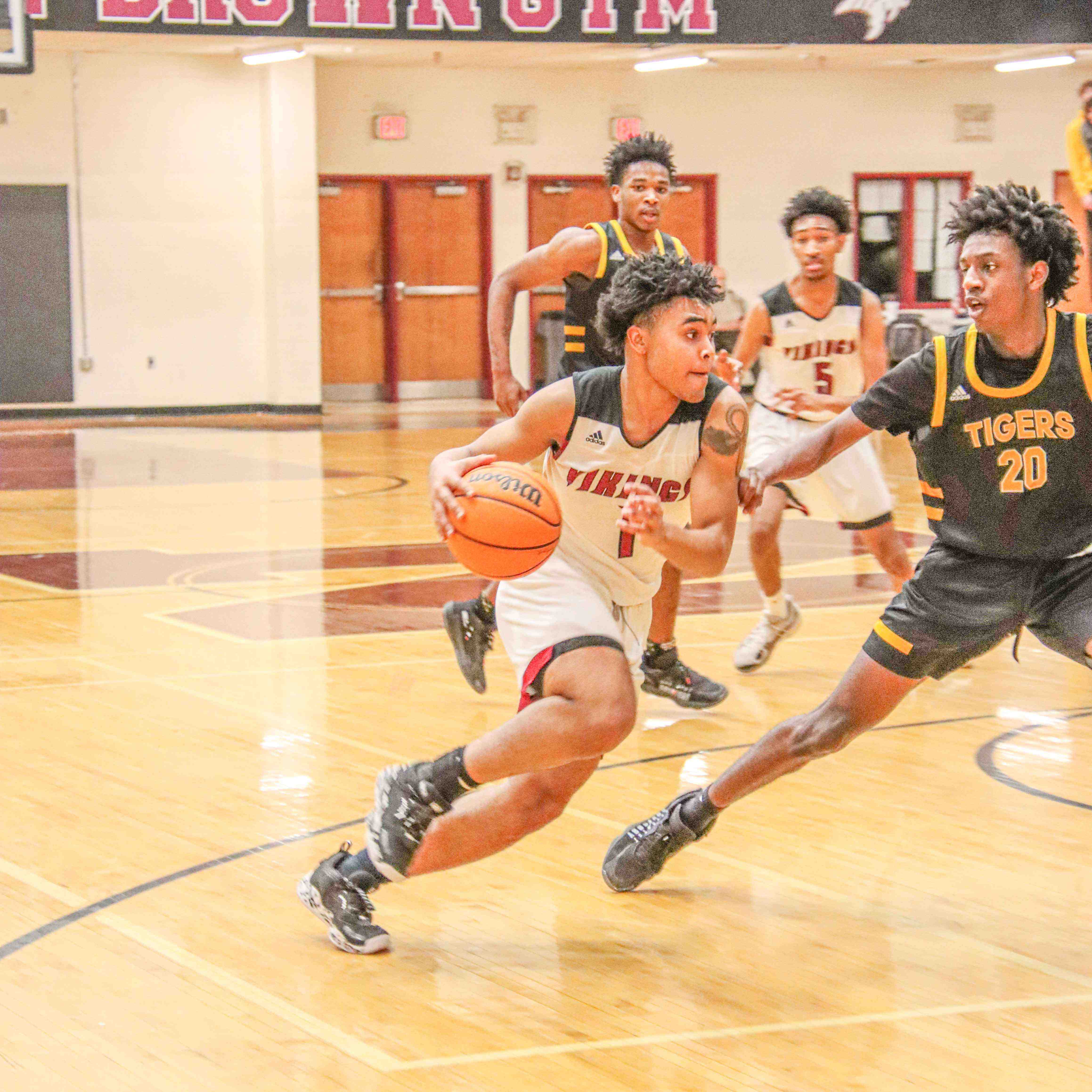 Senior guard Kenny Orr (#1) was steady throughout in the Vikings win over Harris County.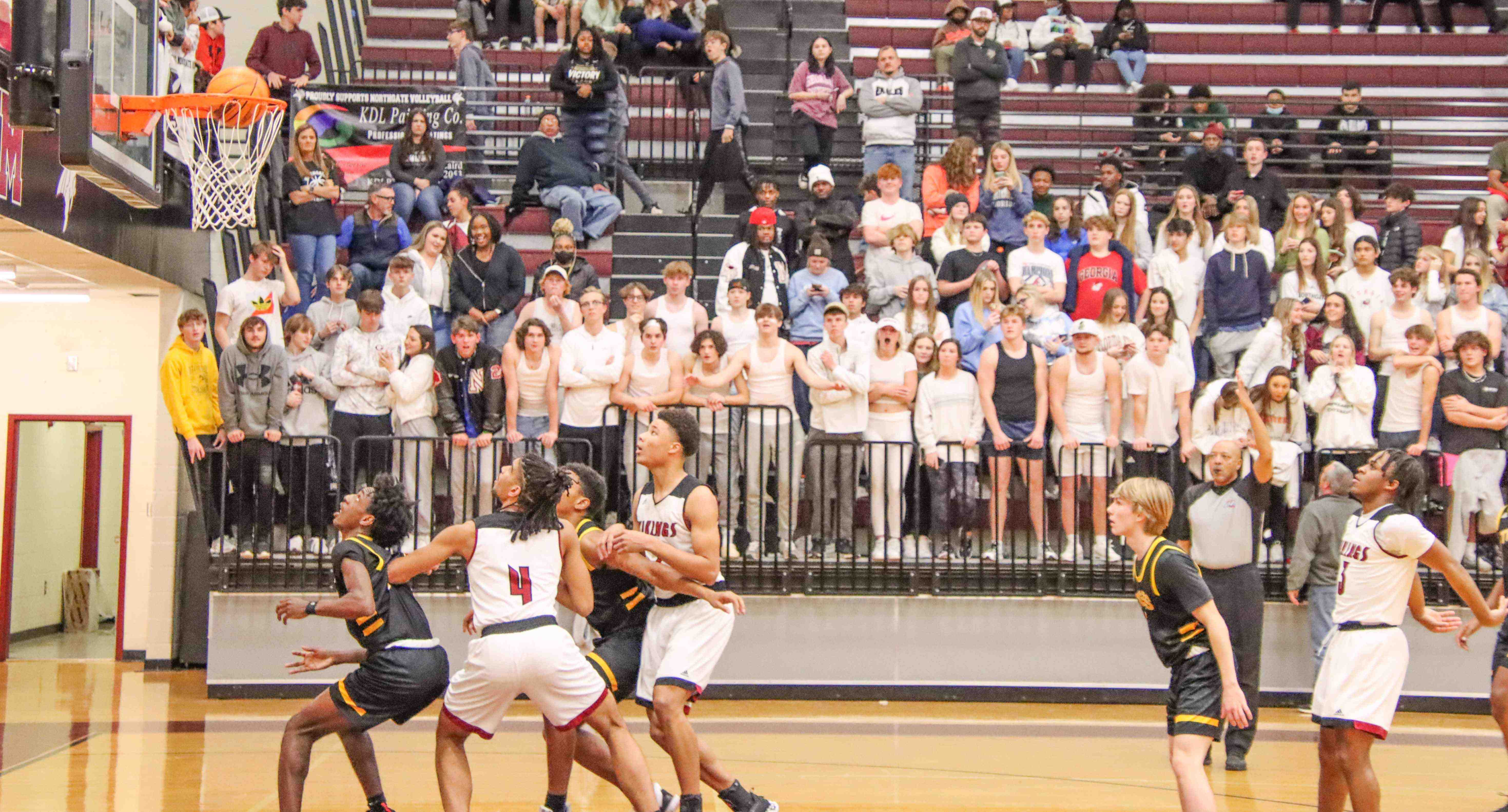 Joshua Orr makes a free throw in front of the Northgate student section.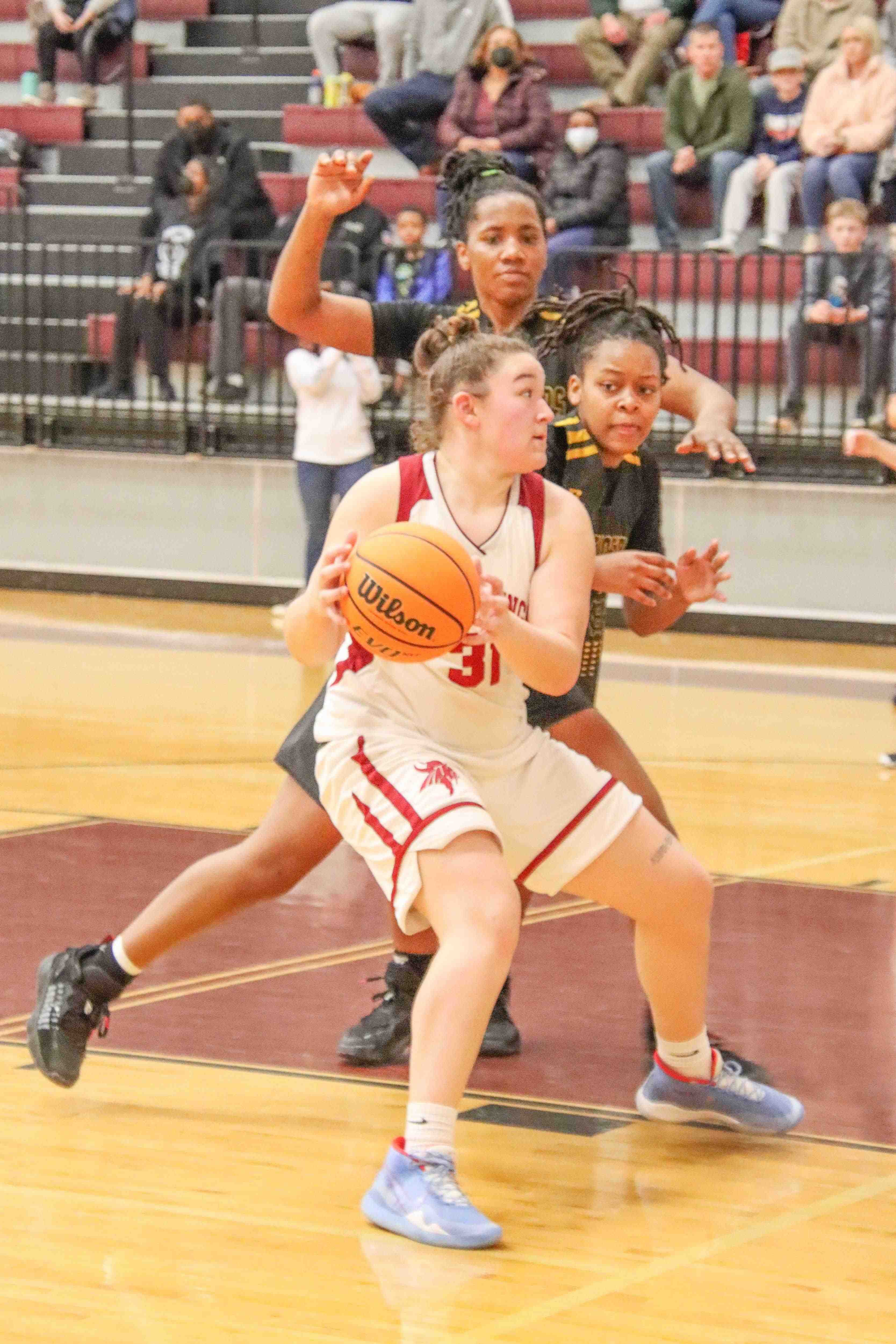 Hannah Sizemore (#31), who finished with eight points, posts up a Lady Tiger defender.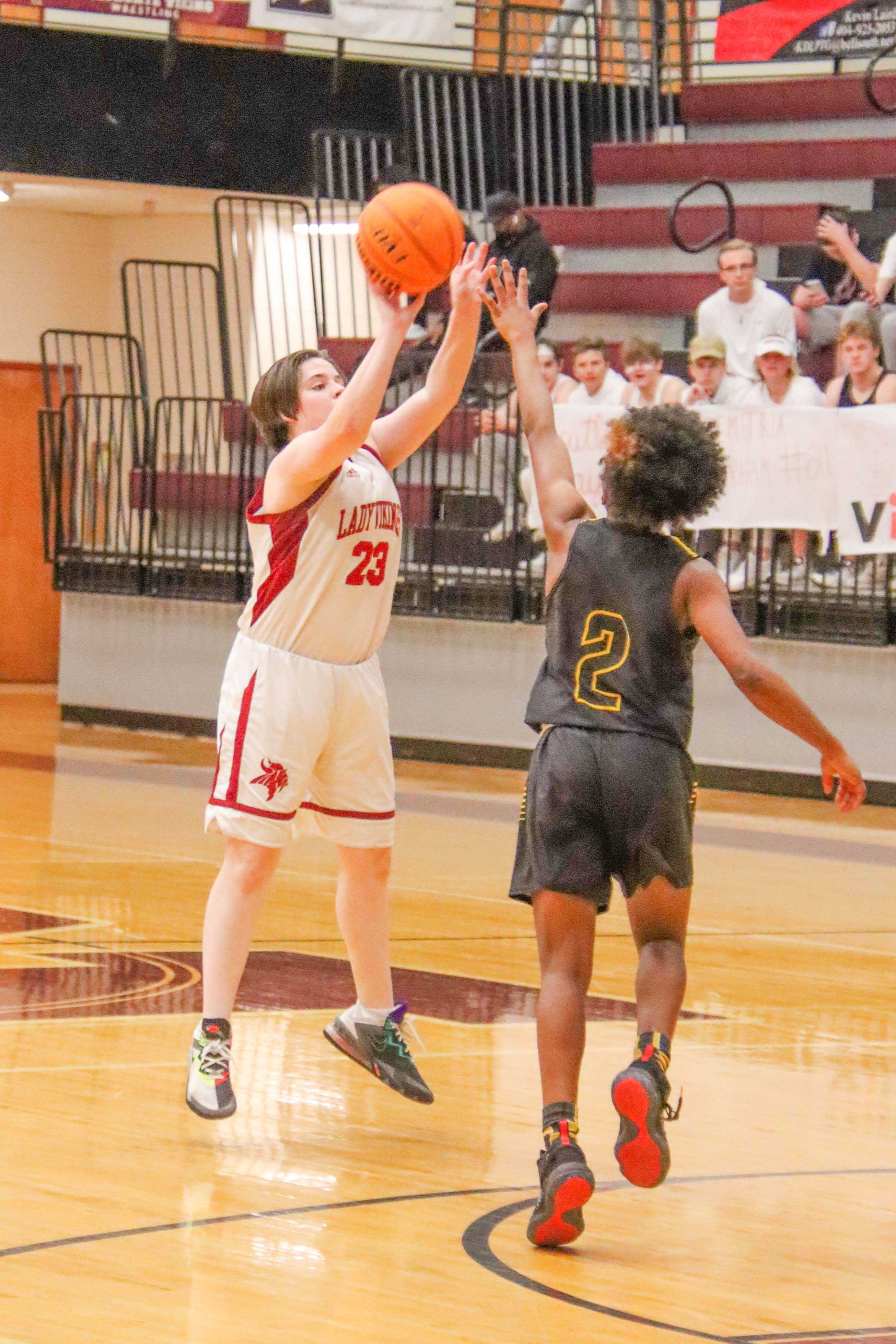 Freshman Brooklyn Walker led the Lady Vikings with 13 points against Harris County.