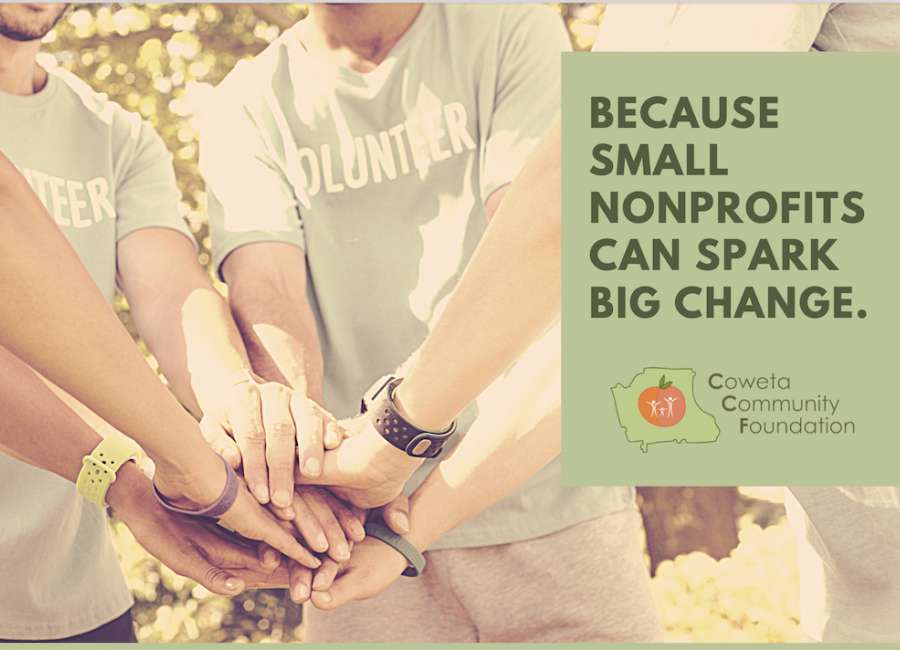 Coweta's nonprofits – and those interested in nonprofits – have the opportunity for two days of professional development with speakers and breakout sessions at the Coweta Community Foundation's Nonprofit Summit.

"Learn. Share. Connect." is the tagline for the event, which is set for Feb. 24 and 25. It will be held at Crossroads Church, 3260 Ga. Highway 16, Sharpsburg.
Those who cannot attend both days may purchase single day tickets, and members of the Nonprofit Alliance receive a discount.
"Please consider coming yourself, sending your staff. I think you will be very excited about what we have," said Coweta Community Foundation Chairwoman Cynthia Bennett Tuesday morning during the weekly Nonprofit COVID/Tornado Response meeting.
On Thursday evening, there will be the Connecting Coweta dinner, and dinner-only tickets are available for those who can't attend the entire summit. There will be speakers, networking and great food, said Kristin Webb, executive director of the Coweta Community Foundation.
The summit is limited to 100 participants because of social distancing and space limitations. Tickets are $125 for both days or $75 per day. Members of the Nonprofit Alliance receive a discounted rate of $110/65. Dinner-only tickets are $30, but the dinner is included in the summit tickets.
Breakout session topics will include nonprofit accounting essentials, fundraising and development, digital marketing, social media and public relations, grant writing, board development, leadership development and goal setting.
Speakers will include nonprofit leaders and business professionals in accounting and marketing. While numerous breakout sessions are planned, there could be some changes to the sessions based on attendance, according to Webb.
"Our attendees get to learn the best of the best from the best of the best," Webb said. Attendees will also be eligible for a special grant cycle in March.
On Thursday afternoon, there will be a speed networking event to help everyone get to know each other. The theme of the summit is Connecting Coweta, and the networking is a big part of that.
Tim Moye, who started support groups for his fellow Delta employees after the sudden death of his son, is now manager of the Delta Care Scholarship Foundation. Moye will be the final speaker of the event.
"He's just incredibly inspiring," said Webb.
Webb was named executive director this spring, after joining the foundation as a volunteer after the March 26 tornado.
She's worked for nonprofits and major organizations and said some of the best experiences of her career were the conferences, where she would get great training and meet peers. She wanted to bring something like that to Coweta.
Coweta County has over 650 registered 501(c)(3) organizations, and most of them have small budgets and started because someone had a passion for a cause. Webb said the foundation gets a lot of calls from those organizations asking about how to do certain things or find resources. The summit is a great way to support those nonprofits.
There's also great food, with breakfast and lunch each day, as well as the dinner. Webb said they're working on a great menu for the dinner because she wants it to be something special for the nonprofits.
"So many times, we get to host these wonderful fundraisers, but we don't ever get to enjoy them," she said of nonprofits. "It's an opportunity for our nonprofits to get to experience that special event – instead of having to host it. They need to be pampered a little bit. It's been a really rough two years."
Rep. Lynn Smith will be the keynote speaker at the dinner. It's her 25th year as a state representative, and it's also the foundation's 25th year, Webb said.
Sponsorships for the event will be available through Feb. 14, and tickets are available through Feb. 21. For more information visit https://www.cowetafoundation.org/nonprofit-summit-2022/ .