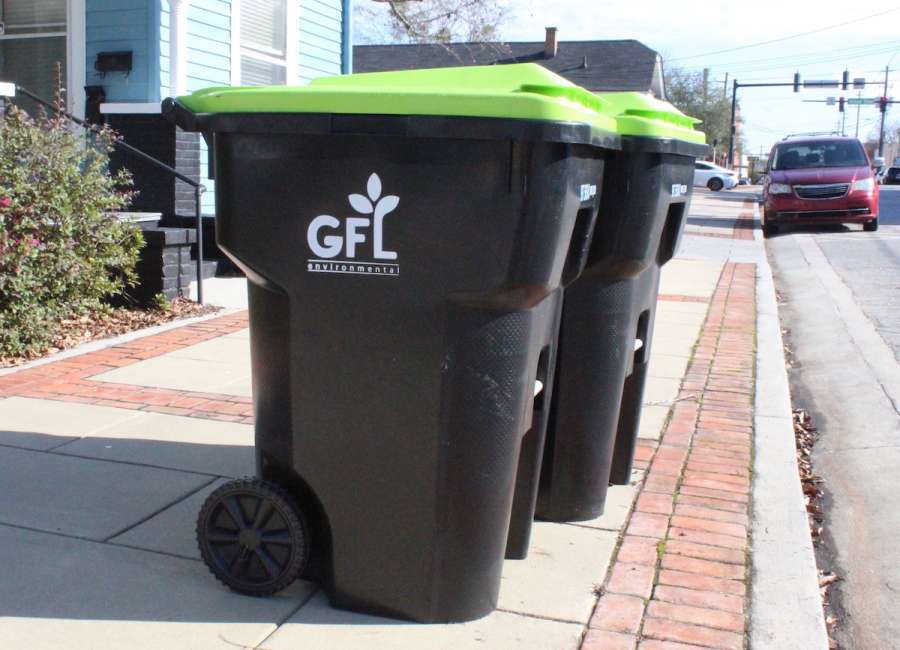 The city of Newnan will likely send out Requests for Proposal for their next solid waste service contract in March, and will also likely hold a Saturday meeting next month to discuss the matter.
The matter is seen as one of the highest priority items facing the city this year, as the city's existing contract with GFL Environmental runs out at the end of this calendar year.
"This is critically important," said Mayor Keith Brady. "This is one of the most important issues we've got facing us as a city because of the time crunch we're in."
On Tuesday, following the Newnan City Council's regular meeting, the council held a work session where they heard a presentation from Abby Goldsmith, a longtime expert in the field of solid waste and materials management.
During that presentation, Goldsmith shared the results of two studies her firm had completed on Newnan's current solid waste service.
The first study compared Newnan's service to the service of other cities, and the second study was a rate study, determining how much is being charged compared to the true cost of serving the city with solid waste management.
Currently, GFL has 10,043 household customers. By city ordinance, all residential property owners are required to utilize the GFL garbage collection service. Most customers utilize curbside service, but 379 customers have requested – and pay for – backdoor collection.
Each residential customer is provided with one 95-gallon can for garbage, but those interested can request a second can.
The existing contract with GFL Environmental came into effect in January 2018.
At Tuesday's meeting, City Manager Cleatus Phillips said city staff could start on drafting the RFP immediately, but wouldn't know the specifics of the program until action is taken by the Newnan City Council.
Phillips also said that demand for the solid waste contract would most likely be lower than it was in past years when it was bid.
"When we went to bid 10 years ago, the industry was a lot different than it is today," Phillips said. "We had a lot of interest in this particular contract. We sat in this room here and probably heard presentations from five or six different haulers, and we probably received 10 or more proposals. There were a lot of proposals. I would be surprised in today's world if, in this particular situation, you received more than two to three proposals."
Phillips said he has heard from several haulers, including one "large, well-known hauler," that have indicated they are not interested in the Newnan contract.
"The margins in residential (are) very small, customer service is very difficult in residential; they're focusing their efforts in non-residential commercial rollouts, compacts, etc.," Phillips said of that hauler, whom he did not name, other than it was not GFL Environmental. "They said the only way they would be interested in our residential service would be if we decided to require service in the whole city, residential and commercial."
Other solid waste haulers have been consolidated into larger organizations, which means there will be a smaller field of interested haulers.
No exact date was set for the upcoming meeting, nor was an exact date set for when the RFPs will be released.