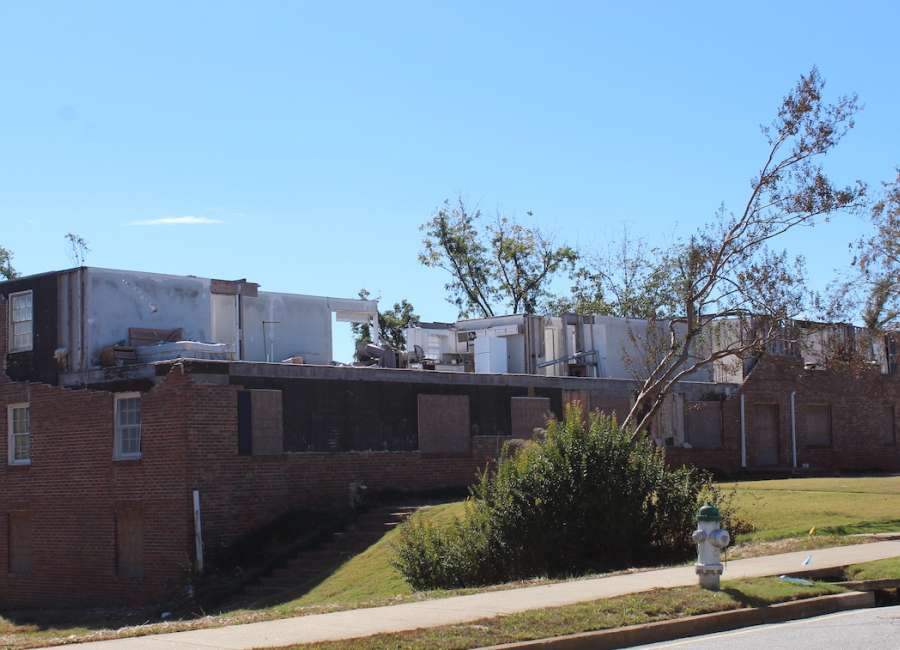 The Newnan City Council will vote on Tuesday about hearing dates for a number of substandard structures that were damaged by the EF-4 tornado last March.

Back in late October, the council directed city staff to contact owners of damaged properties that had not communicated their intentions with the city.
At that time, over 200 days after the tornado, the city indicated that 20 red-tagged structures remain "substantially damaged, open and vacant" and there had been no correspondence between property owners and the city's Building Department. A total of 85 yellow-tagged structures also remained at the time, with no repair permit or contact with the Building Department.
At the time, Mayor Keith Brady said he asked that the item be put on the agenda, and stressed that this was not about going after homeowners who live in their properties, but rather investor-owned properties.
Hasco Craver, Newnan assistant city manager, said the owners of the structures in question have not gotten back with the city.
"We've had little to no recent interest, nor communication from the owners supporting their desire to rebuild or proceed with any kind of reconstruction," Craver said. "The council directed city staff to contact tagged properties in those neighborhoods impacted by the tornado seeking an update."
In total, there are seven properties that could be the subject of a substandard structure hearing on March 22. These properties are located at 170 Lagrange St., 176 Lagrange St., 178 Lagrange St., 8 Alpine Dr., 29 Pinson St., 70 Robinson St. and 6 Calhoun St.
If the council votes in favor on Tuesday, that means that a public hearing will be held on the structures at their meeting March 22. It does not mean that any action will be immediately taken on the structures.