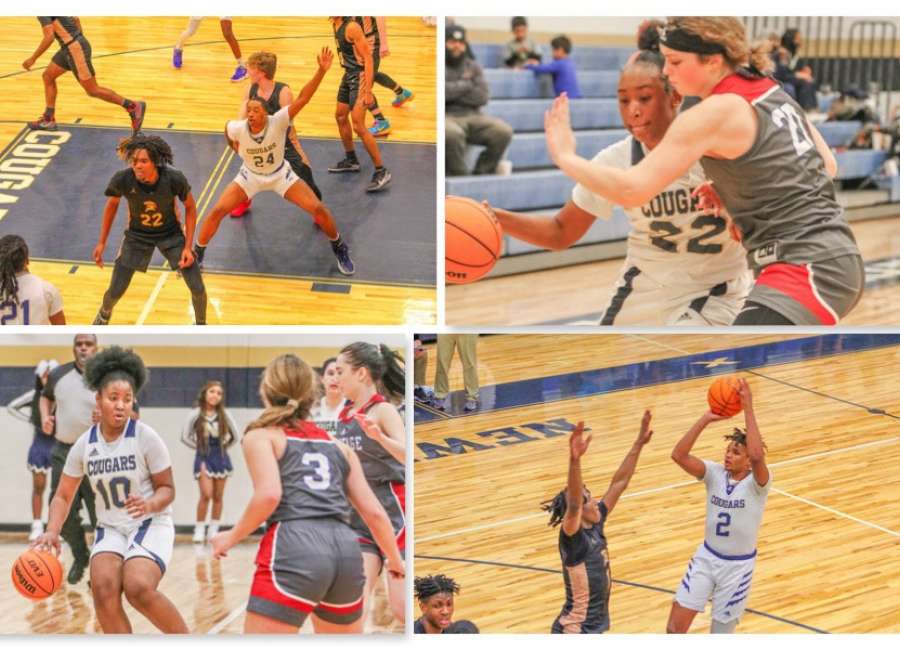 The Newnan Cougars basketball teams have been enjoying a run of success as of late, winning a number of games this week.

The Lady Cougars started their week at State Farm Arena, home of the Atlanta Hawks, playing the Central Christian Crusaders, based in Sharpsburg. On the strength of a 31-point performance from senior Ashira Brown, the Newnan girls beat Central Christian, 46-36.
On Thursday, the Lady Cougars saw a two-game winning streak snapped at the hands of the South Paulding Spartans, 53-49.
The game was a back-and-forth affair between the two physical teams. Brown, with 21 points and 13 rebounds, and freshman Aaliyah Reynolds, with seven points and 10 rebounds, kept the Spartans close during the game.
However, South Paulding was able to keep the ball away from Newnan at crucial points and make free throws down the stretch to halt Newnan's winning streak at two.
The boy's varsity team is now at 13-5, and has won 32 out of their last 45 games, including two wins this week, against St. Anne-Pacelli and South Paulding.
On Tuesday, the Newnan Cougars traveled to Columbus to face the St. Anne-Pacelli Vikings and got off to a fast start, leading 16-7 at the end of the first period of play, with help from senior Forward J.J. Walden, who was active above the rim.
In the second quarter, St. Anne-Pacelli turned things around, scoring 20 in the period to lead Newnan 27-21 into the halftime break.
In the third quarter, Newnan turned things around, thanks to four 3-pointers from long range from senior Zion Brown, and shrewd defense from Johnathan Clark.
Newnan topped St. Anne-Pacelli, 56-45 on Tuesday. Brown led Newnan scorers with 23 points.
On Thursday, Newnan played host to the South Paulding Spartans boys team. While Newnan led 31-21 at the half, the Spartans gave Newnan some trouble after the half, cutting the lead to two, 36-34.
Timely free throws down the stretch, however, allowed Newnan to pull away and beat South Paulding, 47-40.
Leading the Cougars in scoring were Brown with 15 points and Wesley Drake with 12.
The next game for the Newnan Cougars, a non-region match, sees Newnan play host to the Arabia Mountain Rams on Saturday.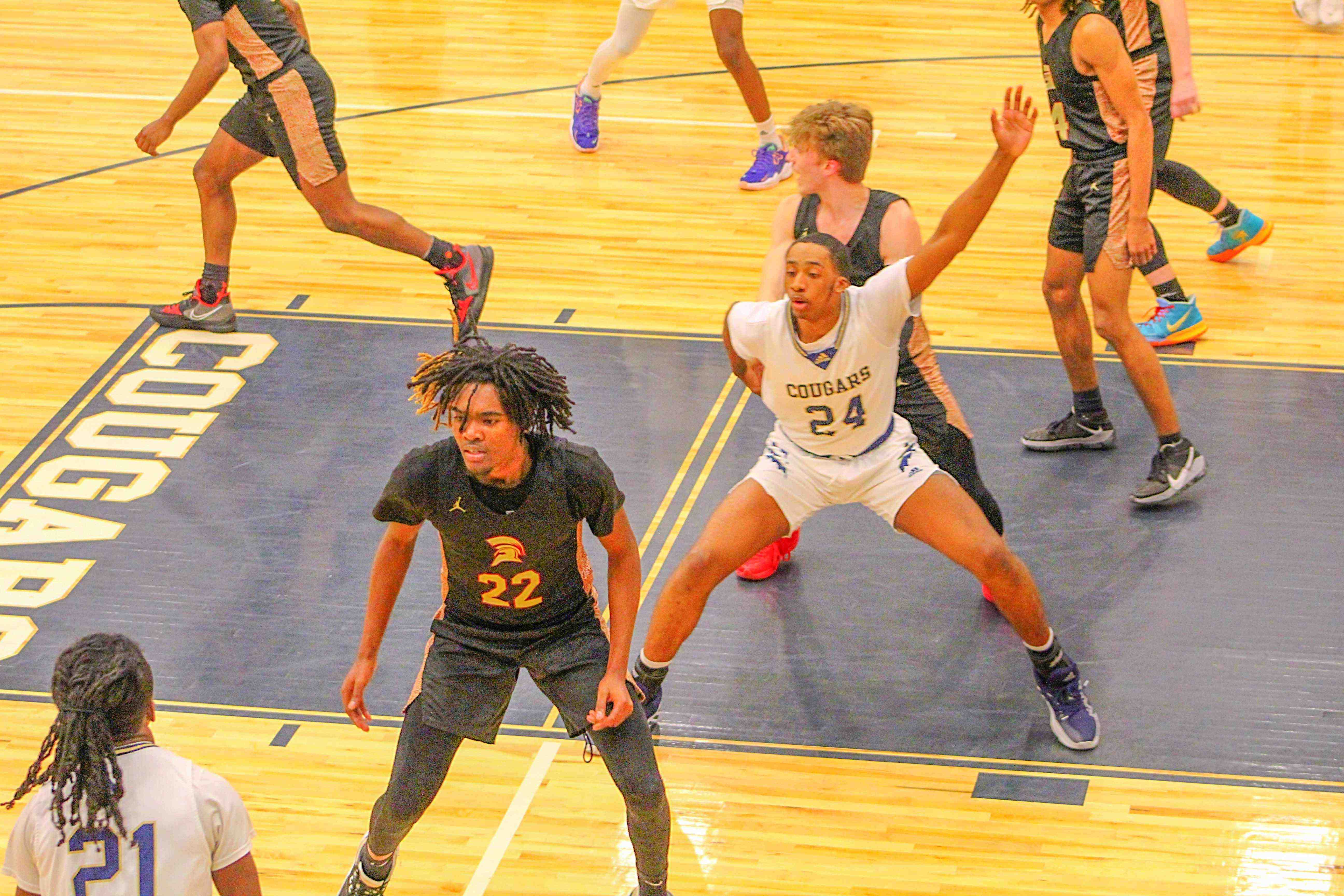 Derrius Teagle (#24) posts up for an entry pass inside. (Photo by Kristy Rodgers)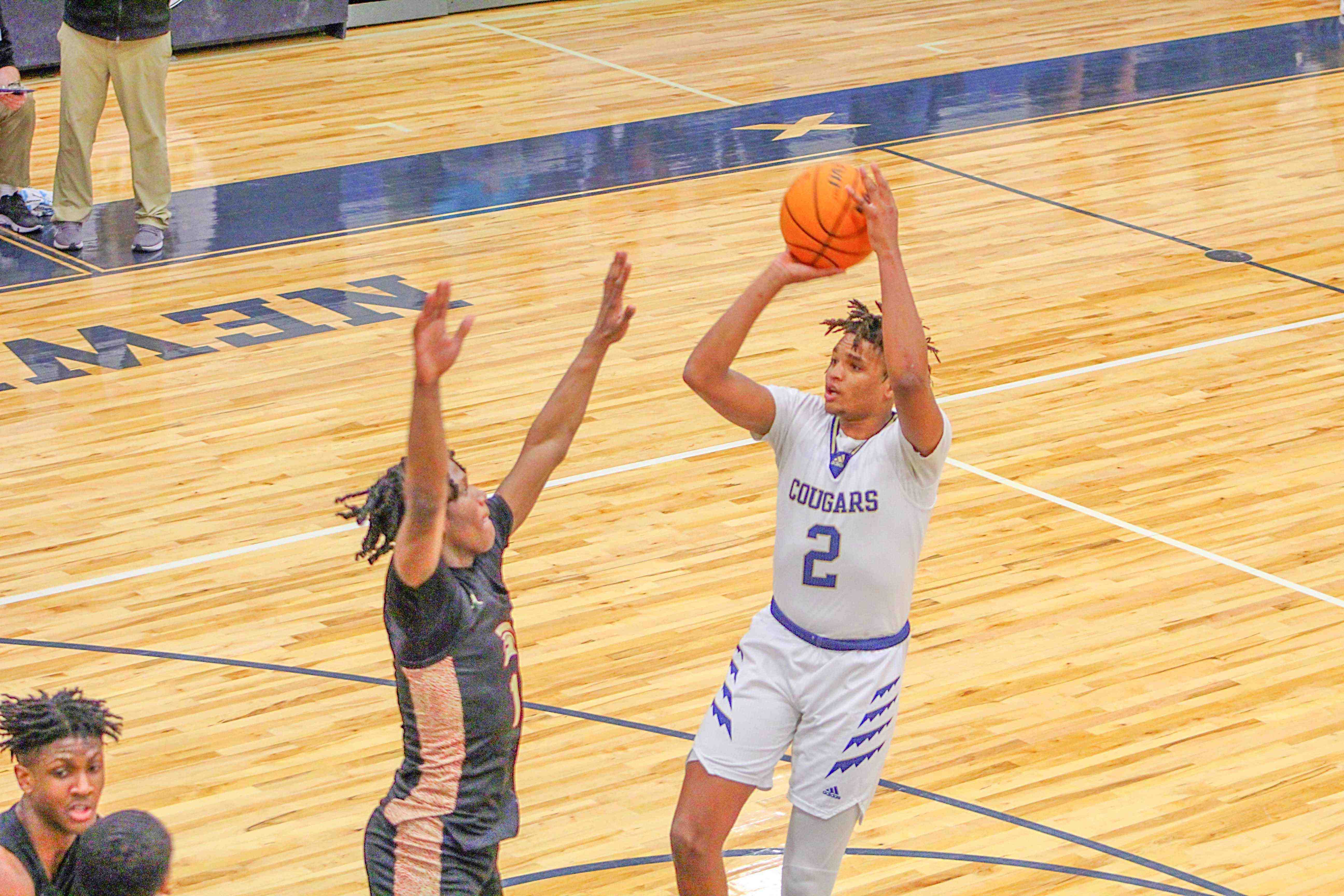 Zion Brown had 14 points in the Cougars win over South Paulding. (Photo by Kristy Rodgers)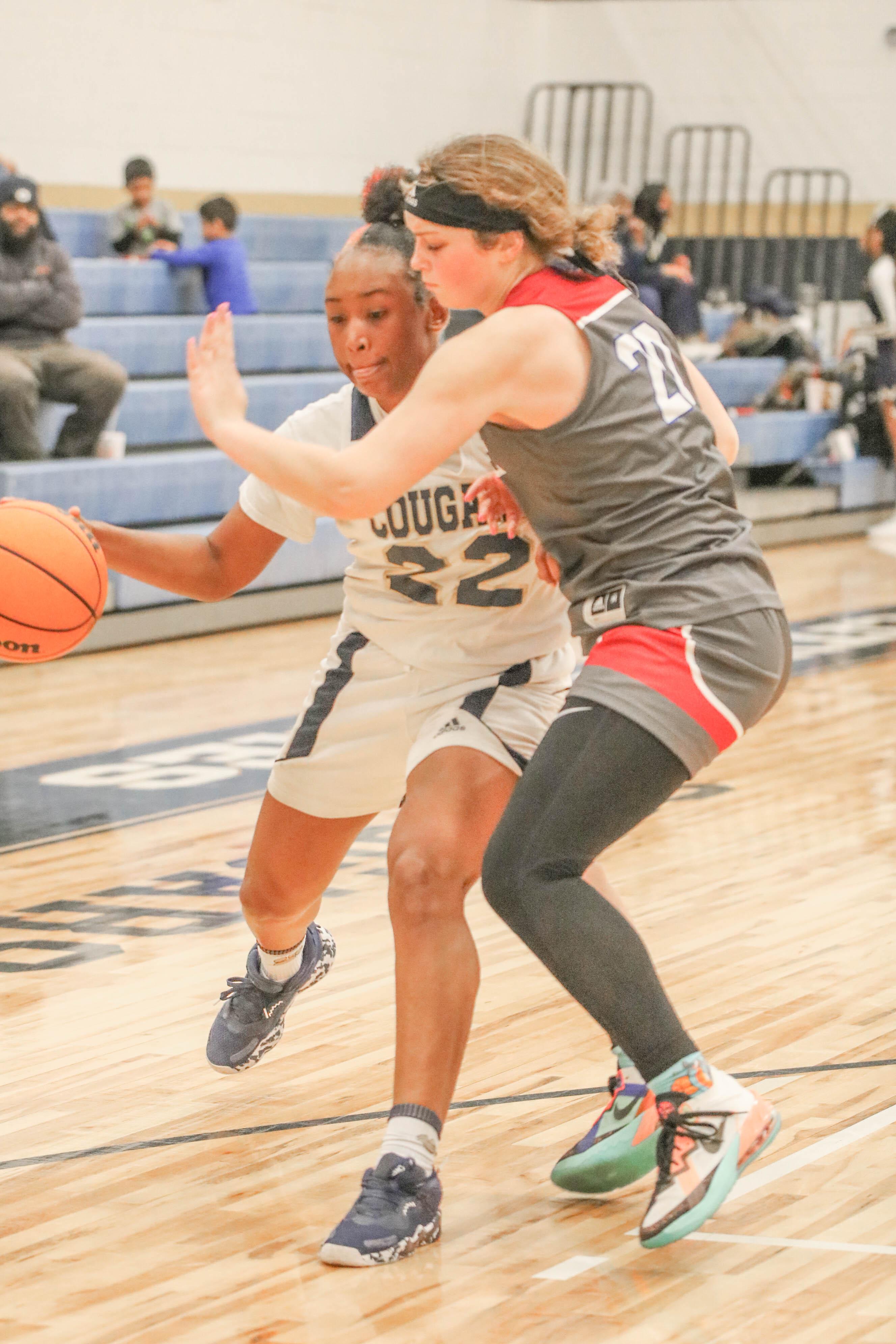 Newnan's Ashira Brown (#22) drives against Lady Hawk Haylah Spence (#20). (Photo by Greg Keith)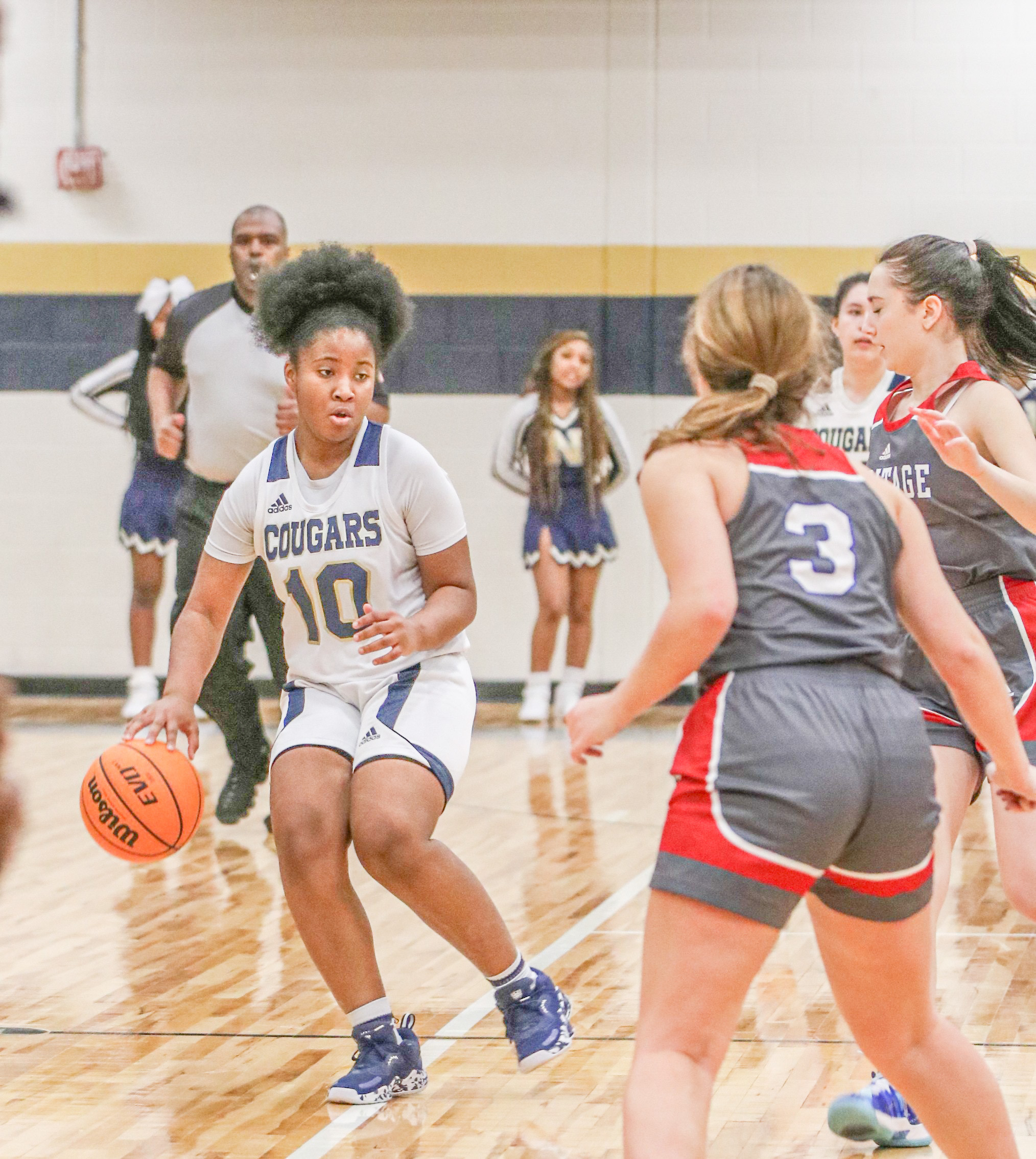 Kaitlyn Ball (#10) looks for an opening inside against the Lady Hawks' defense. (Photo by Greg Keith)