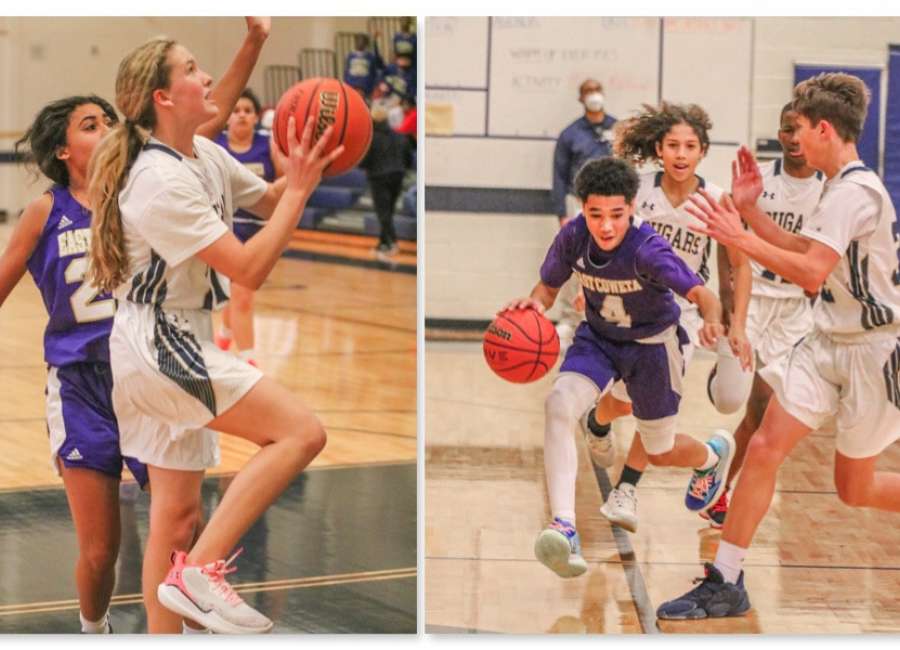 By Derek Teagle
Middle school basketball action entered its second week in the Coweta County Middle School Athletic League.
On Thursday at Evans Middle School, the Evans Lady Cougars defeated East Coweta 29-20, while in the boys' game, Evans came back for a 40-34 win.
In the girls' game, Jamyia George, who is worth the price of admission, led the team along with Dakaria Dennis, Kensley Sewell, Jamyia George, Destiny Colquitt and Ella Kramer. Georgia was the leading scorer with 17 points.
The East Coweta Indians started the boys' game with a bang and pulled out to a 14-5 lead at the end of the first quarter and built that to a 20-7 halftime lead.
Brodie Campbell led a second-half comeback that ended up being settled at the free-throw line late. The Cougars made four of their final six to hold on to the victory. Campbell finished the game with 14 points.
Next Wednesday, the teams will be back in action when Madras travels to Evans, East Coweta goes to Smokey Road, and Lee travels to Bass. All games start at 4:30 p.m.