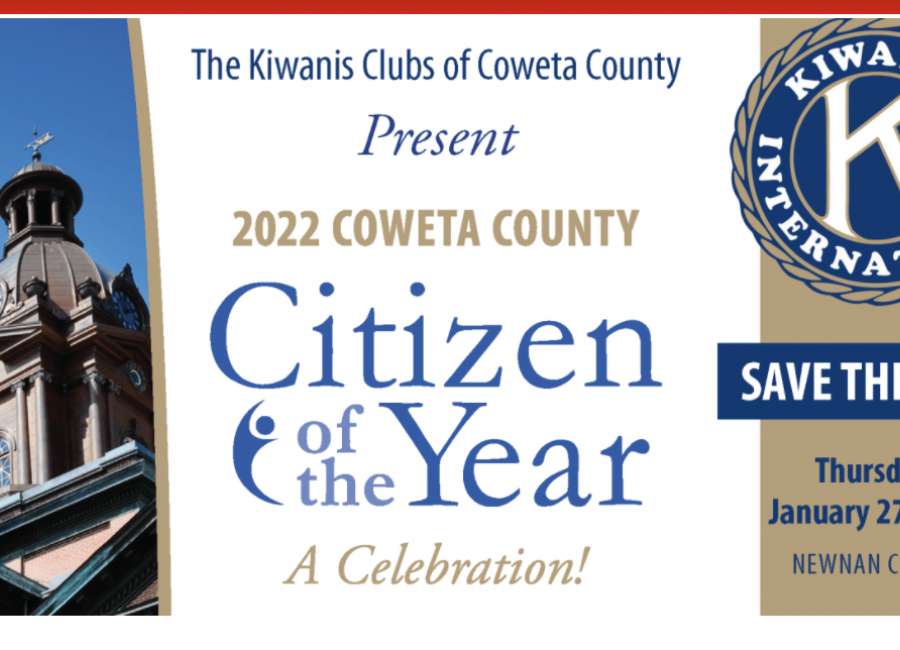 This year, there are a record-tying 12 nominees for Coweta's Citizen of the Year. The 2022 winner will be announced Jan. 27 at a sold out banquet. The nominees are presented here in alphabetical order.
* * *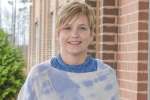 Natalie Bacho is the founder of the Abby's Angels Foundation, which was created after her daughter Abby, 9, was killed in a crash caused by a teen driver.
Bacho has taken this great personal tragedy and used it for good by creating the foundation and promoting driving safety and organ donation. Bacho advocated for passage of Georgia's Hands Free law, and the foundation sponsors teen driver safety classes.
The Abby's Angels Foundation also helps students by helping with school supplies through Abby's Closets at schools. The closets are stocked with school supplies that students can get without questions, while also giving students a "space" for themselves. There are 53 Abby's Closets, including at schools in Coweta, surrounding counties and even some in other states.
The Abby's Angels Foundation worked to bring Kate's Club, which offers services for children and teens who have experienced the death of a parent or sibling, to Newnan. The organization's signature annual event, the Rainbow Run and Family Fun Day, is not only a fundraiser but a celebration of Abby's life.
* * *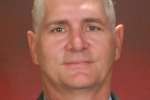 Bill Bales is leader of Scout Troop 55 and Cub Scouts Pack 55, and feels that Boy Scouts can help teach young people how to become productive adults.
Bales takes scouts on an overnight camping trip each month and does a yearly trip to Philmont Scout Ranch in New Mexico, according to the nomination packet, and has purchased a 15-passenger van to make sure the scouts will never miss out on an adventure because of transportation.
Bales has headed up the Scout concession stand at the Coweta County Fair for the past several years and takes two weeks off work each year to run the stand. Thanks to the money raised through the concession stand, many young people have been able to participate in scouts and scouting events, according to the nomination packet.
* * *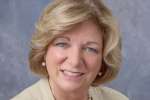 Cynthia Bennett serves on the Coweta Community Foundation, where she has recently become chairman and coordinates the community service team for teens, and the board of Meals on Wheels of Coweta, where she serves as president.
Bennett also volunteers as community liaison for the Newnan Coweta Chamber of Commerce. Bennett serves on the Coweta Public Facilities Authority and has been a member of the Coweta Ballot Review Board since 2017. A retired social studies teacher, she volunteers at the Central Education Center and makes the annual Career Works event a success.
In the aftermath of the March 26 tornado, Bennett worked to proactively restructure the foundation to respond to the tornado, including crafting the Hope Has No Deductible program.
"Cynthia's behavior embodies the spirit of servant leadership," the nomination packet states. "Cynthia's impact on the Coweta community is priceless. It can be measured by the impact on the hundreds of citizens served. It can also be measured by the increasing capacity of quality of services delivered by the organizations in which she leads."
* * *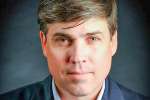 Scott Berta currently serves as chairman of the Newnan Coweta Boys and Girls Club Board and is the founder of Plant Newnan, a grassroots organization planning to replant trees and other plants that were destroyed in the March 26, 2021 tornado.
Berta spent most of his career as a consulting forester and will use his expertise to help with Plant Newnan. Berta's home was impacted by the tornado, and he has helped his neighbors in the recovery effort, according to the nomination packet.
Berta serves as leader for Boy Scout Troop 41, and stepped up when leadership was needed, according to the nomination packet. He will also be the co-chair of the 2022 Leadership Coweta class.
Berta currently works as a project manager for the Coweta County Development Authority.
* * *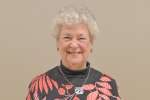 Linda Brass serves as the president of the board of Stepping Stones, and serves on the board of the Coweta Ferst Foundation for Children's Literacy.
Stepping Stones provides development readiness materials and information about resources for new mothers, and serves as an initial link between home and school for new parents. The Ferst Foundation sends books to Coweta children each month.
Brass volunteers each year at the Kiwanis Coweta County Fair, working every day, according to the nomination packet. She is an active member of Newnan First Baptist Church and serves as the secretary of the Finance Committee. Until the pandemic, Brass taught the 5-year-old Sunday school class.
Brass is a member of the 100 Women who Care in Coweta County and helps with many other activities as a volunteer. "In Coweta County, wherever there is a need, Linda Brass shows up," the nomination packet reads. "Linda Brass represents the best of what Coweta County is."
* * *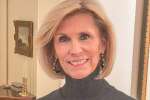 Val Powell Cranford was a founding board member of Coweta Samaritan Clinic and Angel's House, and continues to serve with those organizations.
Cranford worked with Dr. Kay Crosby to make the Coweta Samaritan clinic a reality, and chairs the clinic's primary fundraising event, Bluegrass and Barbecue, each year. She helped coordinate Angel's House's annual fundraisers for 16 years, and currently serves on the advisory board. Cranford also serves on the Downtown Christmas decoration Commission and the Patrons of the Centre board.
"When Val sees a need that she feels passionate about, she jumps in with heart, soul and courage to address the need, without hesitation," the nomination package states. "She will do whatever it takes to make things happen."
* * *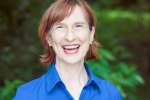 Pam Gabel is a volunteer case worker with the American Red Cross and founder of the Sustainable Housing Task Force.
Through the task force, Gabel brought together members of Coweta's sometimes fragmented nonprofit community and they began to talk with each other and work together.
When COVID-19 struck, Gabel began hosting weekly COVID-19 response meetings to get local organizations and officials together and help coordinate responses to the pandemic. The task force also worked on an eviction diversion program. After the March 26 tornado, those meetings morphed to include tornado response and recovery, as well. Gabel serves on the Coweta Long Term Recovery Group and is working on plans for two affordable housing neighborhoods.
"She truly serves our community by helping to lift up those in need and, by doing so, makes our community and everyone she comes into contact with a stronger, better version of themselves," Kelli Yeager-Nelson of Bridging the Gap wrote in a recommendation letter.
* * *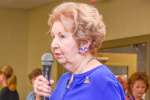 Norma Haynes was the driving force behind the Newnan Coweta Public Safety Foundation and is well known for her commitment to the men and women of public safety in Newnan and Coweta.
"Mrs. Norma is our champion," Sheriff Lenn Wood wrote in a letter of recommendation supporting her nomination. "From the sheriff's office to the police department to the fire departments, we are supported like few other agencies in this nation."
With the Foundation, Haynes makes sure that public safety personnel are taken care of during times of need from illnesses that put them out of work or other disasters, and she has made sure that the foundation is available to supply equipment for public safety departments to assist with getting the job done, said retired Newnan Police Chief Buster Meadows in his recommendation letter.
Haynes has served many roles with Newnan and Coweta, including serving on the Convention and Visitors Bureau, Library board, Newnan Convention Center Authority and Newnan Christmas Decorating Committee, and volunteers with the Coweta Samaritan Clinic.
* * *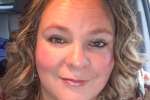 Jennifer Nolder is board president of Hope Revisited, a visitation center for foster children and their parents, an active foster parent and president of the Coweta Foster Parent Association.
As president of the foster parent association, Nolder coordinated events including back-to-school drives, holiday parties, and Christmas parties, and made sure foster families have what they need. Nolder has sacrificed countless hours of her personal time and used her own resources to ensure others have food, clothing, transportation and anything else they needed to improve their circumstances, according to the nomination packet.
As a foster parent, Nolder has been extremely supportive of birth parents, even when they aren't always initially receptive, according to the nomination packet. That included over two years of helping a birth parent recover from substance use. And after seeing the need for a better place for children to have supervised visits with their parents, she worked to create Hope Revisited.
The nomination packet states "while Ms. Nolder's modesty and servant heart often causes her hard work and numerous unselfish deeds to go unnoticed by many, those who know and work with her can truly attest to the positive impact she has made of on the lives of so many within Coweta County and its surrounding communities."
* * *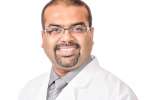 Mayur Patel is the head of critical care and the intensive care unit at Piedmont Newnan Hospital and helped develop plans and protocols for treating COVID-19, using studies and accounts from colleagues all around the world and implementing new treatments before they were adopted by other hospitals.
Patel has been the head of the ICU for the past eight years and has helped grow the services the ICU can provide, according to the nomination packet.
During the COVID-19 surges, Patel worked longer hours each day and volunteered to come in early, stay late and be there on weekends, according to the nomination packet. In November of 2020, Patel's father, who lived in India, passed away, and Patel continued to care for his patients without taking time off.
"As a leader and fellow clinician, Dr. Patel has always been motivated, friendly, humble and a true team player," said Dr. Van Baker, medical director for emergency services and president of the medical staff.
* * *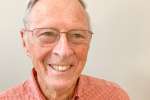 Frank Reece is known as "Mr. Pecan" or "The Pecan Man" for his years of organizing the annual pecan sale fundraiser for the Kiwanis Club of White Oak Golden K.
Reece retired as a colonel from the U.S. Army Recruiting Command in 1990 and is active in Golden K and Newnan Presbyterian Church. He volunteers with the Salvation Army as a bell ringer and has worked on disaster relief projects. He also helps park cars each year at the Coweta County Fair.
Reece, a cyclist and runner, helps set up and mark routes for several local cycling events, including the Ferst Foundation bike ride.
Reece is "a prime example of the expansive love of Jesus Christ in action," said his pastor, David Jones, in a recommendation letter. Bob Coggin wrote that Reece "can be counted on to be dedicated and to do whatever he says he will do and do it well."
* * *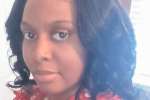 Kristen Timoteo is Library Branch Manager of the Grantville and Senoia libraries and a member of the Grantville Kiwanis Club.
The nomination packet notes her work on an outreach program where she visits pre-K and kindergarten classes with an interactive story time and her creating a mobile library for Newnan Headstart. Timoteo has trained her staff to help members of the community with resources they need and is "well known in the community for her knowledge, friendliness, compassion, willingness to assist in any way within her means as well as her creative programming." Her outreach programs have renewed interest in the library system, according to the nomination packet. Timoteo recorded and streamed story time for children to have activities during the COVID-19 pandemic.
Timoteo volunteers with the Yeager Road Community Resource Center, at many city events, and has volunteered with numerous organizations and participated in many charity walks. In a recommendation letter, Sharon Moore said she has seen Timoteo help Grantville residents with food, gas and utilities.
"Her caring spirit has enabled the library to become an essential hub within the community providing a wealth of information as an avenue to access resources," Moore wrote.