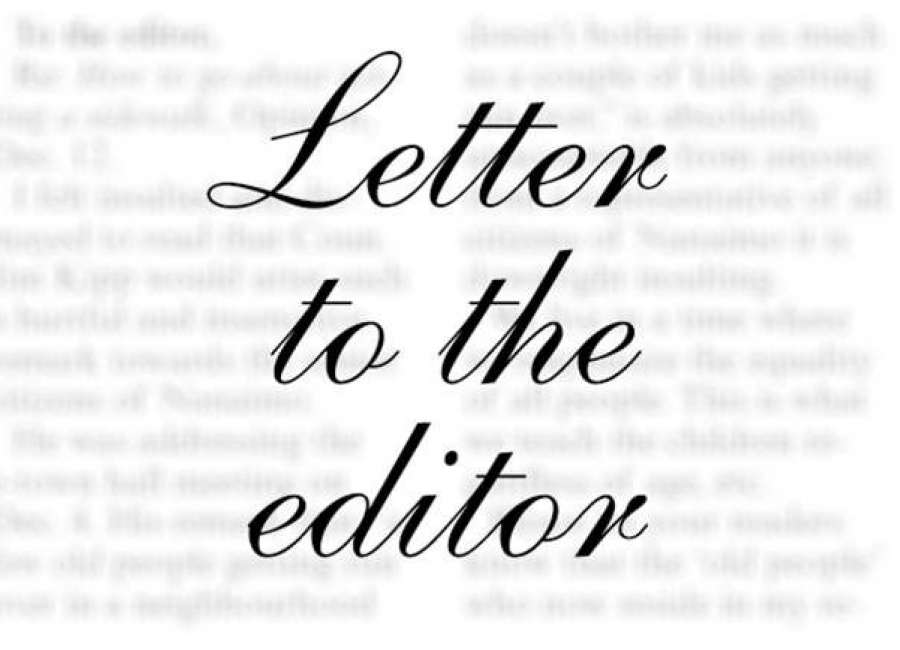 In his effort to present his personal view of "the true history of the Confederacy," Tom Thomasson attempts to refute assertions I made regarding the removal of monuments dedicated to the soldiers from the South who fought and died in the Civil War, specifically those of Coweta County.
He asserted that, indeed, I was the one who has problems "with facts and the truth." Since in no way did he refute anything I actually stated, I can only assume that what he considers "fact and truth" is whatever his personal opinion is.
As an academic, I have extensively researched the Civil War and Reconstruction and would gladly recommend a comprehensive reading list for Mr. Thomasson. It is my firm belief that if he could put woke-ism on the back burner and objectively study the topic, he would come away with a more complete view of the struggle. However, that said, he apparently missed entirely the key point I was attempting to make in the first place. It was not why the war began, but rather that the aforementioned monument on the Newnan Courthouse Square was not a glorification of the Confederacy; it was a memorial to the soldiers of Coweta County who marched off to defend their homeland from an invading army and, as such, deserves to remain where it currently resides.
It is not an opinion that there are roughly 4,000 monuments throughout the United States, approximately half of which are in Northern states. I have traveled throughout the United States and have family members in Michigan, Connecticut and Massachusetts. Whenever I travel, I try to visit historical monuments of all American historical periods, but particularly the Civil War. I won't say that monuments don't exist that mention slavery as a reason for war, but it has been my experience that monuments North and South do not refer to slavery as either a reason for or against the conflict.
A recent research project to determine the motivations of Confederate and Union soldiers that included more than 3,000 collections of letters, diaries, narratives and interviews (all primary sources) determined that less than 10% of Southern soldiers alluded to slavery as a reason for their service while a mere 5% of Union soldiers ascribed their service to a desire to end slavery.
Mr. Thomasson states that the Confederate monuments were erected during "the Jim Crow era" ostensibly as a statement of white supremacy, including the Newnan monument. It is an argument put up repeatedly by the anti-monument crowd, and this is their go-to argument. However, it is categorically absurd no matter how many times it is repeated by ignorant acolytes.
The Jim Crow era began roughly at the end of the 19th century. It is generally considered an anachronism after 1965. Coincidentally, during that almost century-long period, Civil War monuments, North and South, were also erected. To a simple mind, that would imply that the two are co-dependent and that there is a causative factor at play. Unfortunately, for anti-monument zealots, it is what is known as a "post hoc fallacy" that states that correlation does not imply causation. If nothing else, look at the undeniable awareness that during the same period Northern monuments were also erected at a comparable pace and few would stain those monuments with the insult of racism as some desire doing to Southern monuments. Contrary once again to what the media would have us believe, the heyday of monument erection, particularly in the South, occurred during what Yale University Professor David Blight called the "great age of memorializing" around the turn of the century when the last of the veterans began to fade into the pantheon of history. This pattern has been followed most recently with a surge of memorials to World War II veterans as they, too, continue to leave us forever.
Judging from Mr. Thomasson's opinion letter in the 12/15/21 NTH edition, the soldiers of the Confederacy were merely dupes who were tricked into fighting a war to preserve the status of the slave-holding landed aristocracy. With barely concealed condescension, he is "sure" that those "poor soldiers" believed they were fighting for their rights, but actually were merely pawns for the wealthy slaveholders. Apparently, he paints the veterans of the Korean conflict, the VietNam war, and Afghanistan and Iraq with the same brush. Contrary to those soldiers' ideals of patriotism and love of country, they, in his analogy, were merely useful tools for the architects of the "military-industrial complex" and oil profiteers in the Middle East.
Once again, all I am arguing for is that our community honor the sacrifices of its sons and daughters who went to war when called upon to defend their homes, their families, their county and their country. You may not approve of the rationale for whatever conflict drew them, whether Civil War or any other, but you can and should still respect their bravery and sacrifice. That is what the monument of the square represents. That is why it should stand.
Michael Stewart, Ph.D.