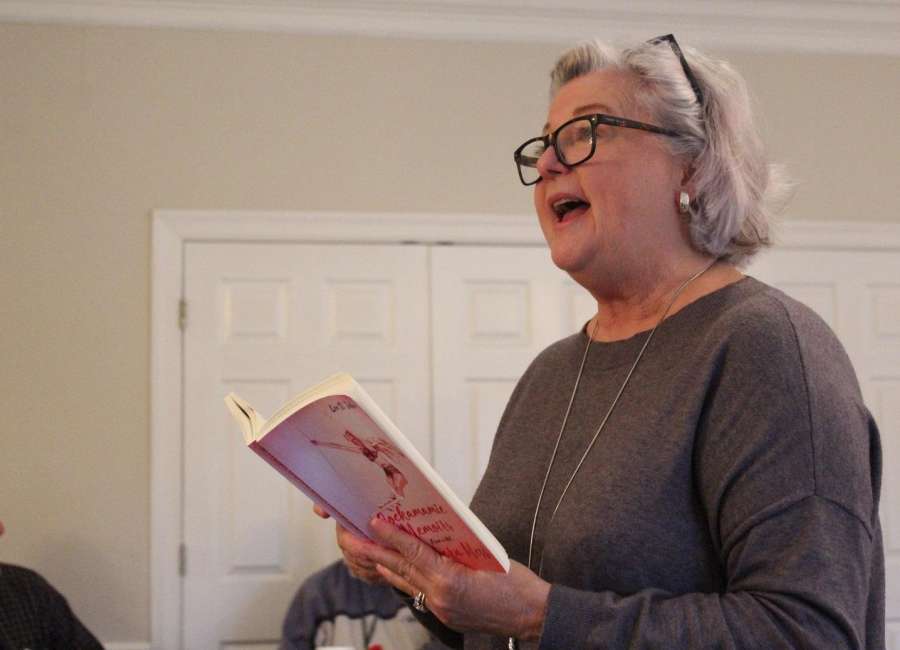 Humorist Lee St. John, pseudonym for Joanna Webster, explained the story behind the southern drawl she uses while reading her work to the members of the White Oak Golden K Kiwanis Club on Thursday.
Webster said when she first started writing her books, she attended the Erma Bombeck Writers' Workshop in Dayton, Ohio.
While at the conference, she said an instructor told the attendees they needed confidence to be authors.
Webster said she was called on to come up on stage to "do something special," and decided to speak with a southern accent.
"I have this real syrupy Southern voice, and use it on occasion when I need to," she said.
The accent was well received, so Webster incorporated it into her Lee St. John persona.
"I got up on stage, and I was doing the Southern one and, after it was all over, people came up to me and said, 'We love your Southern accent,'" she said. "I was using it, and then I decided if they want it, I'm going to give it to them. So everything you read from my book is going to be in a syrupy Southern accent."
When she finished the story, Webster read some of her work to the attendees of the meeting.