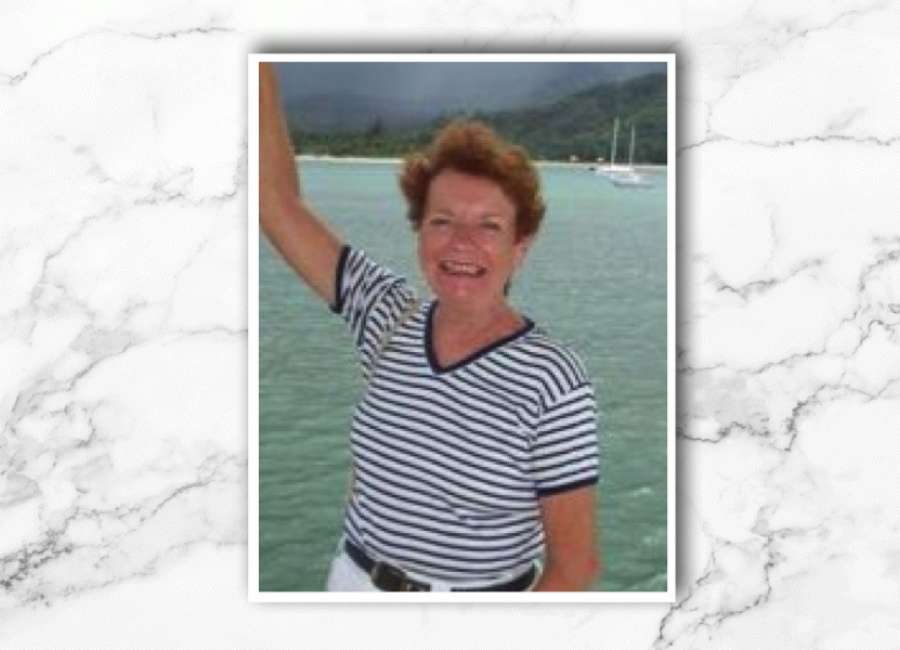 "It's been a great life", Joyce remarked to her children Matthew (Mary) Tiernan O'Rourke of San Marcos, TX and daughter Cara Margaret O'Rourke of Skidaway Island, GA.
Both replied, "I love you Mom".
Sadly, Joyce passed away shortly after, due to a long illness, on January 7, 2022... With both her son and daughter by her side.
Born April 8, 1939 to John and Margaret Tiernan, Joyce was a Jersey girl. She grew up in the picturesque town of Glen Ridge, NJ with her two brothers Jack (Helene) and Barry (Nancy), and her younger sister Sue (Dave). She had a happy childhood, excelled academically, and enjoyed playing basketball for her high school team. She also discovered her artistic talent, creating beautiful pastel portraits of people, as well as the Tiernan family dog Laddie. Early adulthood saw Joyce graduating nursing school (St. Vincent's Hospital in New York City, NY) and embarking on a near lifelong career in nursing.
In the summer of 1969, she met Dan O'Rourke at a party in New York (in front of the potato chip bowl we are told). They hit it off and began going steady, with Joyce writing to a friend that she was "dating Dan frequently and furiously". They married that November, with her and Dan being announced as Mr. and Mrs. O'Borko, which became a running joke for the O'Rourke family.
A strong spirit who brought a great zest for life as well as unconditional love and loyalty to many, Joyce was smart, funny, social, and when necessary, tough. After raising her family in NJ (Millburn and Basking Ridge), she and Danny Boy retired to Lake Redwine in Newnan, GA where she played bridge and gardened, relishing the best years of her marriage prior to Dan's passing in 2008. It was during these years that she took on the moniker of "Grandma Joyce", with three grandchildren - Liam, Brendan, and Arielle - coming into her life... She loved them dearly.
In 2015, Joyce moved in with Cara at "The Lane" in Skidaway Island, GA. The dynamic duo loved exploring the island via golf cart and relaxing with their dogs Molly, Lucy, Lexi, and Wilson. Joyce delighted in seeing new things and telling old stories.
"Be an Angel to someone else whenever you can, as a way of thanking God for the help your Angel has given You."- Eileen Elias Freeman
A celebration of life was held on Tuesday, January 11, 2022 at 2 p.m. at Oak Hill Cemetery in Newnan, GA.
In lieu of flowers, donations can be made to Autism Society (6110 Executive Boulevard, Suite 305, Rockville, MD 20852), Hospice Savannah, Inc. (1352 Eisenhower Drive, Savannah, GA 31406), or One Love Animal Rescue (463 Johnny Mercer Blvd, Suite B7 #142, Savannah, GA 31410).
Please sign the online guestbook at www.foxandweeks.com
Fox & Weeks Funeral Directors, Hodgson Chapel, Savannah, GA 912-352-7200.