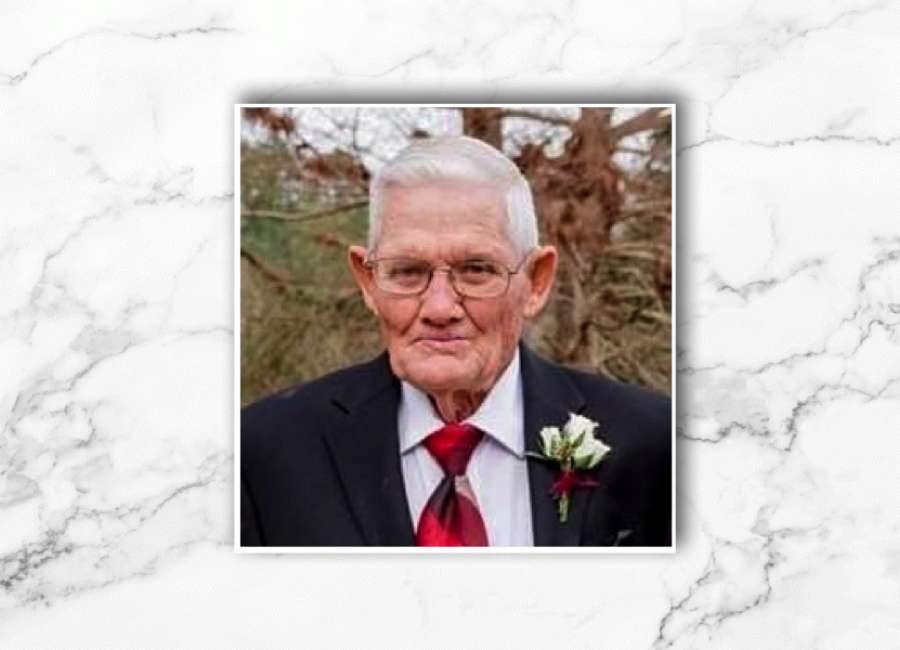 John Calvin Murphy was born into this life, October 4, 1925, to John Smith Murphy and Florence Johnson Murphy.
He passed from this life on, Saturday, January 1, 2022, he was 96 years old.

Calvin, as he was called helped his family build the house he grew up in. A home place he cherished all the days of his life. It's doubtful, he could ever remember a time he didn't love the land and farm animals especially, cows. Calvin graduated from Rocky Mount High School in Meriwether County. He joined the Army, November 30, 1944, and was discharged in 1946.
Calvin married the love of his life, Imogene Smith Murphy, on June 19, 1948. At the time of his death, he was holding her hand and they had been married seventy-three and a half years.
Besides being a farmer Calvin worked for H. H. McKinley Tractor Supply and he retired from Southern Bell with thirty-plus years of service. If, you ask, what he did for a living he would say, "I was a telephone man". He and Imogene were very active in the Telephone Pioneers and treasured the friends they made because of this organization. He was a member of the Luthersville Lions Club.
Calvin's greatest pride was his family. He worked for and wanted nothing more out of life than for them to have when the time was needed.
The Bible verse Psalm 90 best fits his life with his children. "May we also seek to live in ways that will outlive us, building a legacy of good for those who come behind".
This family is his legacy. He is survived by his sons Johnny (Karey) Murphy and Jack (Jill) Murphy. He is survived by his daughters Judy (Roger) Strickland, Jean (Darrell) McCoy and Jane Cooke. Grandchildren are Clint (Angie) Murphy, Jennie (Jason) Lawson, David (Danielle) Murphy, Joanne (Paul) Suda, Josh (Diana) Murphy, Rebecca (Michael) Howell, Robin (Greg) Carden, Ben (Katlyn) Strickland, Daniel (Kristin) McCoy, Crystal (James) Jones and Wes (Ashley) Cooke. Great Grandchildren are, Garrett Murphy, Anna Marie Murphy, Dillon (Gabbie) Murphy, Jackson (Hailey) Phillips, Lane Phillips, Lilli Lawson, Gabe Murphy, Pavel Suda, Nickolas Suda, Patrick Murphy, Olivia Howell, Connor Howell, Tyler Carden, Colton McCoy, Daisy McCoy, Maci McCoy, Jadyn Jones, Katie Jean Jones. Great, Great, Grandchildren are Cooper Grace Murphy, Greyson Murphy and Graham Murphy. He is survived by his sister Katie Murphy Collins. He is survived by many nieces and nephew that loved and were loved by their Uncle Calvin. He is preceded in death by his parents, two brothers William and Tody Murphy and his great-granddaughter Emma Grace Murphy.
The family asks that in lieu of flowers to make donations to Betel Baptist church building or cemetery fund at PO Box 755 Luthersville, Ga 30251.
The graveside service celebrating the life Calvin lived is Saturday, January 15, 2022, at 2 p.m. at Bethel Baptist Church Cemetery, 200 Bethel Church Rd, Luthersville, GA 30251.
Condolences may be expressed to the family online at www.mckoon.com.
McKoon Funeral Home & Crematory 770-253-4580