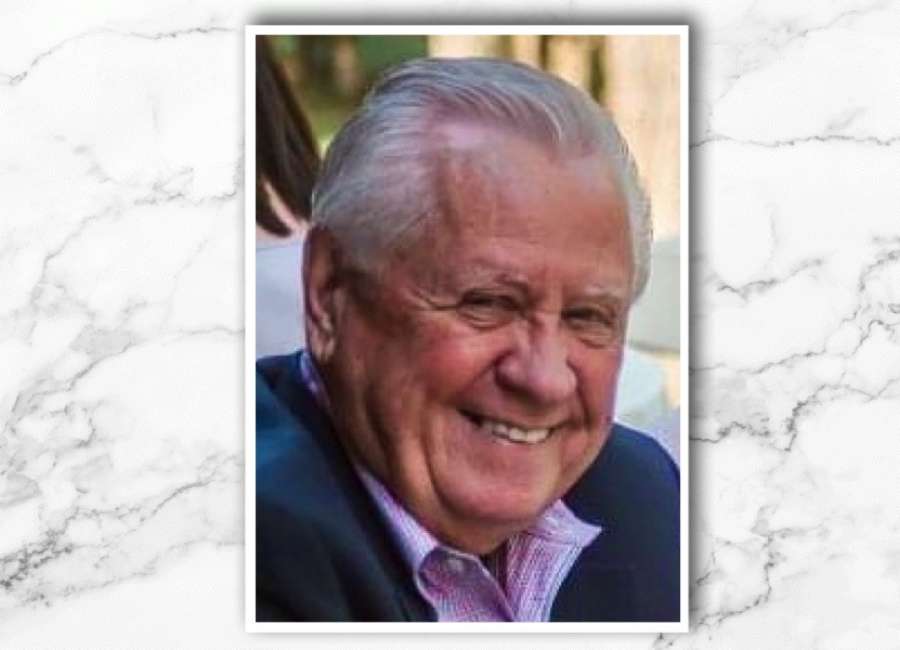 James Clinton (Jim) Luckie of Sugar Hill, GA passed away on January 21, 2022, surrounded by his loving family.
Jim was the son of Thomas Arthur Luckie and Pollye Bridges Luckie born November 27, 1936, in Newnan, GA.
He graduated from Western High School and attended Georgia State University.
Jim served in The National Guard, was a member of The Elks, Jaycees and The Southeastern Shoe Travelers Association.
As the owner of Jim Luckie Sales, Inc., he worked as an independent representative for shoe and handbag manufacturers in the Southeast and Caribbean. Prior employment was with Georgia Power, Genesco, and the Luckie Family Store in Newnan where he discovered his love of retail and wholesale marketing. Jim was very much a "people person" with an engaging personality.
Jim grew up attending Providence Baptist Church, Newnan, GA. Later in life, his favorite chapels were at Lake Junaluska, NC and the Maggie Valley United Methodist Church, NC.
He followed sports, especially high school and college football, and whatever sport his grandchildren were participating in at the time. Loved "Classic Country" music, the Gulf Coast, the Florida Keys and, most of all, relaxing at their cabin in Maggie Valley, NC overlooking the beautiful Smoky Mountains.
In addition to his parents, Jim is preceded in death by his brother, Norris Luckie.
He is survived by his wife Susan H. Luckie; daughter Laurie (Greg) Ashley, Brooks, GA; son Jim H. (Cindy) Luckie, Newnan, GA; stepson Philip (Joy) Glenn of Orlando; stepdaughter Wendy Glenn, Atlanta; brother-in-law and sister-in-law, Fred and Beverly Hall, Birmingham.
Grandchildren: Katie (Nolan) Lunsford; Becky Ashley; Austin Luckie; Jay Ashley, Jenny Luckie. Step-grandchildren: Natalie (Kyle) Whitson; Kristi (David) Clough; Alex Borden; and 4 step-great grandchildren: Kynsli, Beau, Kyptin, Audrey and, numerous nieces, nephews, and cousins.
The family requests that those wishing to express sympathy, please consider a donation to their favorite charity in Jim's name.
Graveside services will be held Friday, January 28, 2022, at 2 p.m. at Oak Hill Cemetery in Newnan, GA with Rev. Ken Norton officiating. The family will receive friends Friday from 12-1:45 p.m. at McKoon Funeral Home 38 Jackson St. Newnan, GA.
McKoon Funeral Home & Crematory (770) 253-4580.