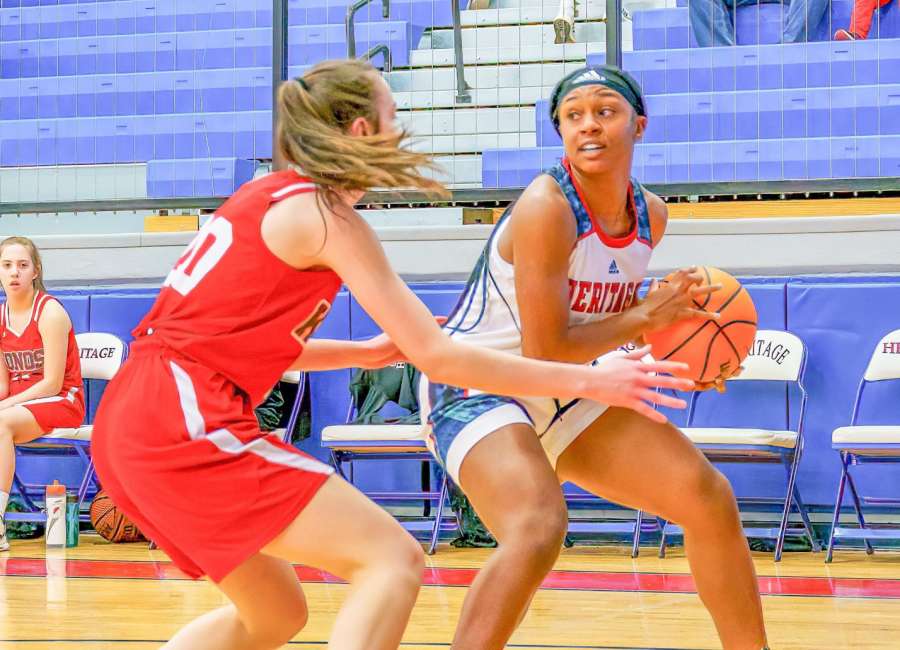 The Heritage Lady Hawks finally returned to the hardwood Monday night after the long Christmas break.
They welcomed Konos Academy to the Nest to open the new year and walked away with a 43-21 victory.

It was their first home game in over a month. The win improved the Lady Hawks record to 6-1 on a season that has experienced some interruptions for safety along the way.
Ella Thornton led the team with 15 points and added four rebounds. Quinn Wall got the team off to a quick start with multiple steals and finished with nine points and five rebounds.
Other players to find the score sheet include Haylay Spence with eight, Michaela Mikko with seven and Mayme Smith with three. Mikko led the team with six assists.
In their most recent game, the Heritage boys team defeated Holy Innocents Episcopal last week 63-45 to improve to 11-3 in the season. They have risen to eighth in the latest state rankings for Class A-Private.
Max Skidmore led the Hawks with 28 points while Shaun Nichols and Malachi Townsend had 13 points each.
Both Heritage teams will be back in action Friday night at home when they host their county rival Trinity Christian.