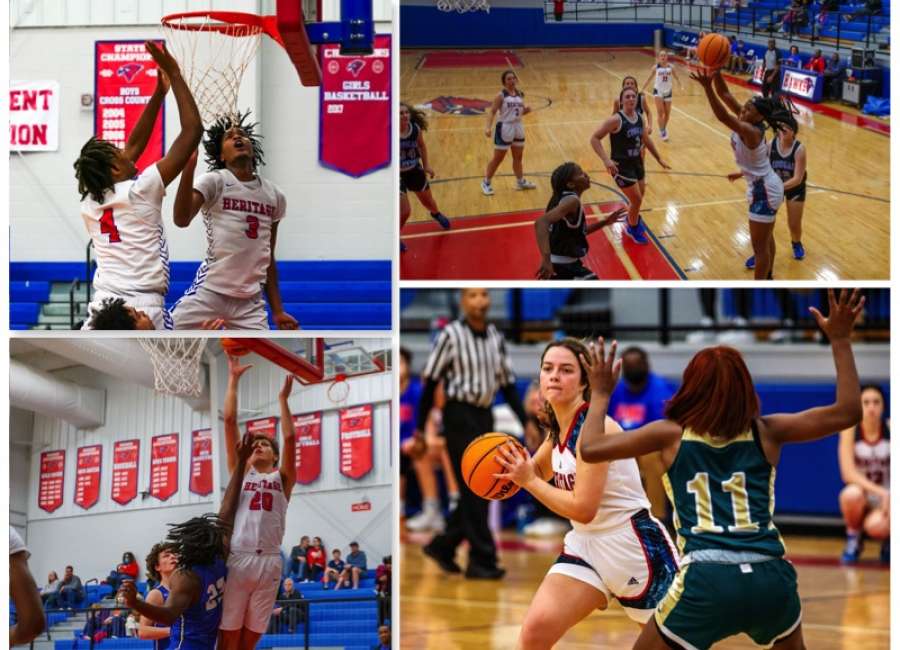 Monday night was the beginning of a busy week for the Heritage Hawks basketball team.
They hosted Brookstone in a Region 4-A Private region matchup and took the Cougars to the woodshed with a 69-35 victory.

The Hawks got started early and often as they sped out to a 10-0 lead. From there, they were on cruise control all night behind the work of Shaun Nichols and post Henry Wilgus.
It was an all-around game for Nichols; he finished with 22 points, seven rebounds and five assists. Wilgus did the heavy lifting inside with 11 points.
It was the first of four games this week for Heritage, all at home. They played Creekside Christian on Tuesday, Strong Rock Christian on Thursday, and Loganville Christian on Saturday.
The Hawks are currently tied for first with Trinity Christian and St. Anne Pacelli. They have three region games to close out the regular season the following week.
On Saturday, the Lady Hawks hosted Drew Charter School and won 44-24 for their ninth win of the year.
It was a career night for Mayme Smith as she finished with 16 points and five rebounds. Haylay Spence added 11 points in the balanced scoring effort.
Unfortunately, the Lady Hawks lost to Brookstone on Monday, 47-27. Michaela Mikko paced Heritage with 11 points and seven rebounds. Quinn Wall got off to a strong start in the game as she scored the first six points of the contest.
Heritage currently sits at 9-4 and in third place in the region. They travel to Arlington Christian on Thursday night.
Photos by Chris Martin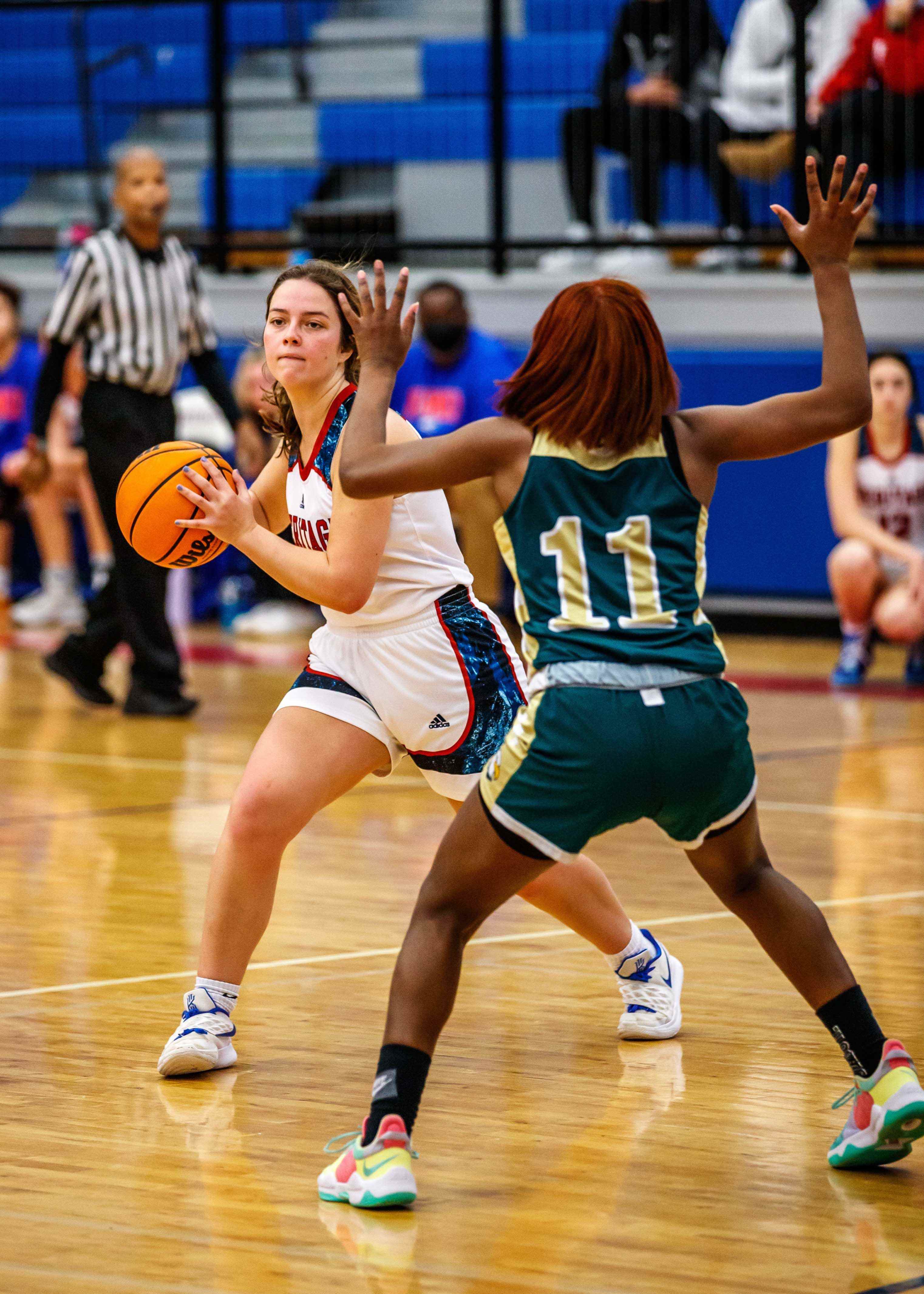 Mayme Smith led the Lady Hawks to victory over the Drew Charter School.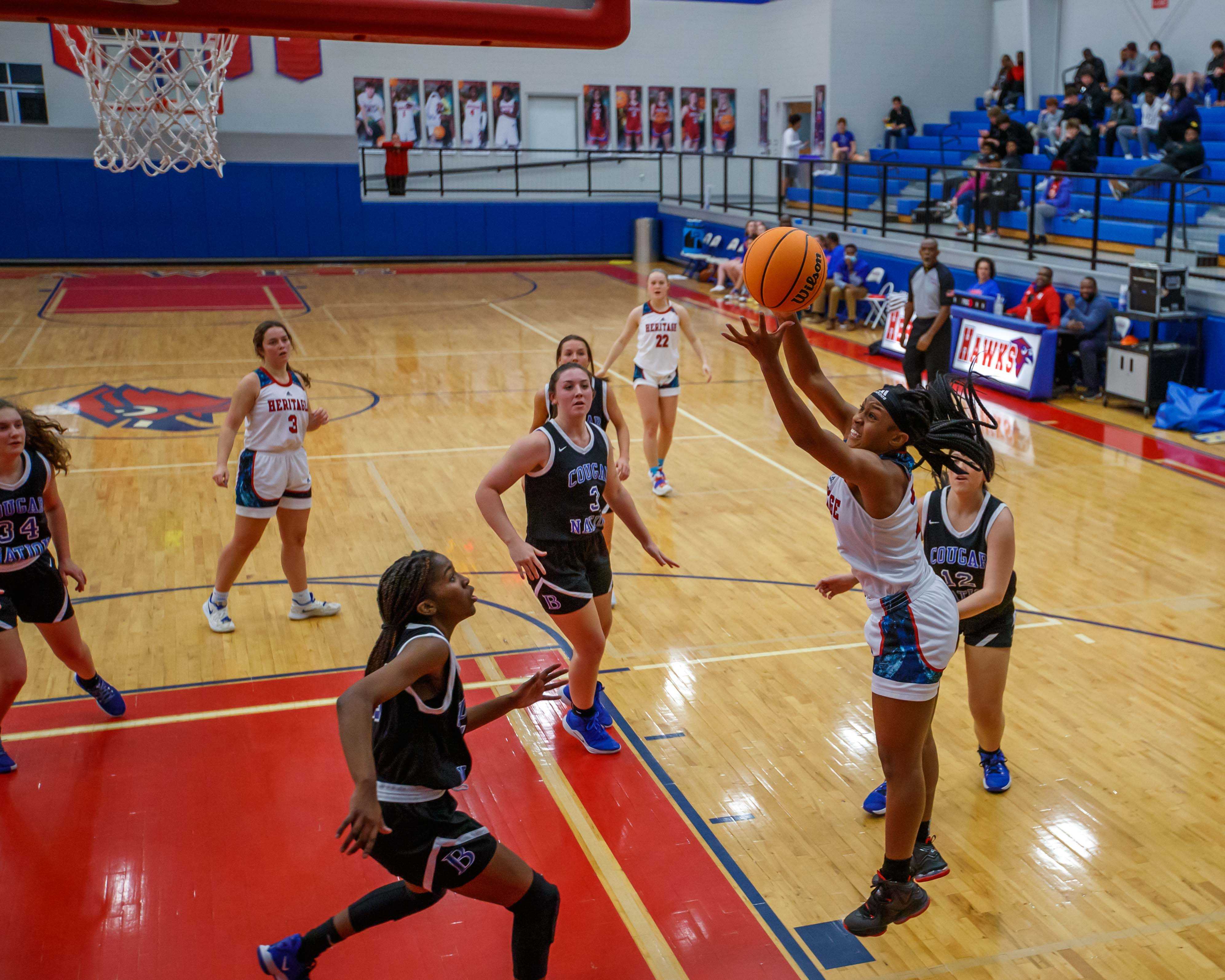 Quinn Wall scored the first six points to start the game against Brookstone.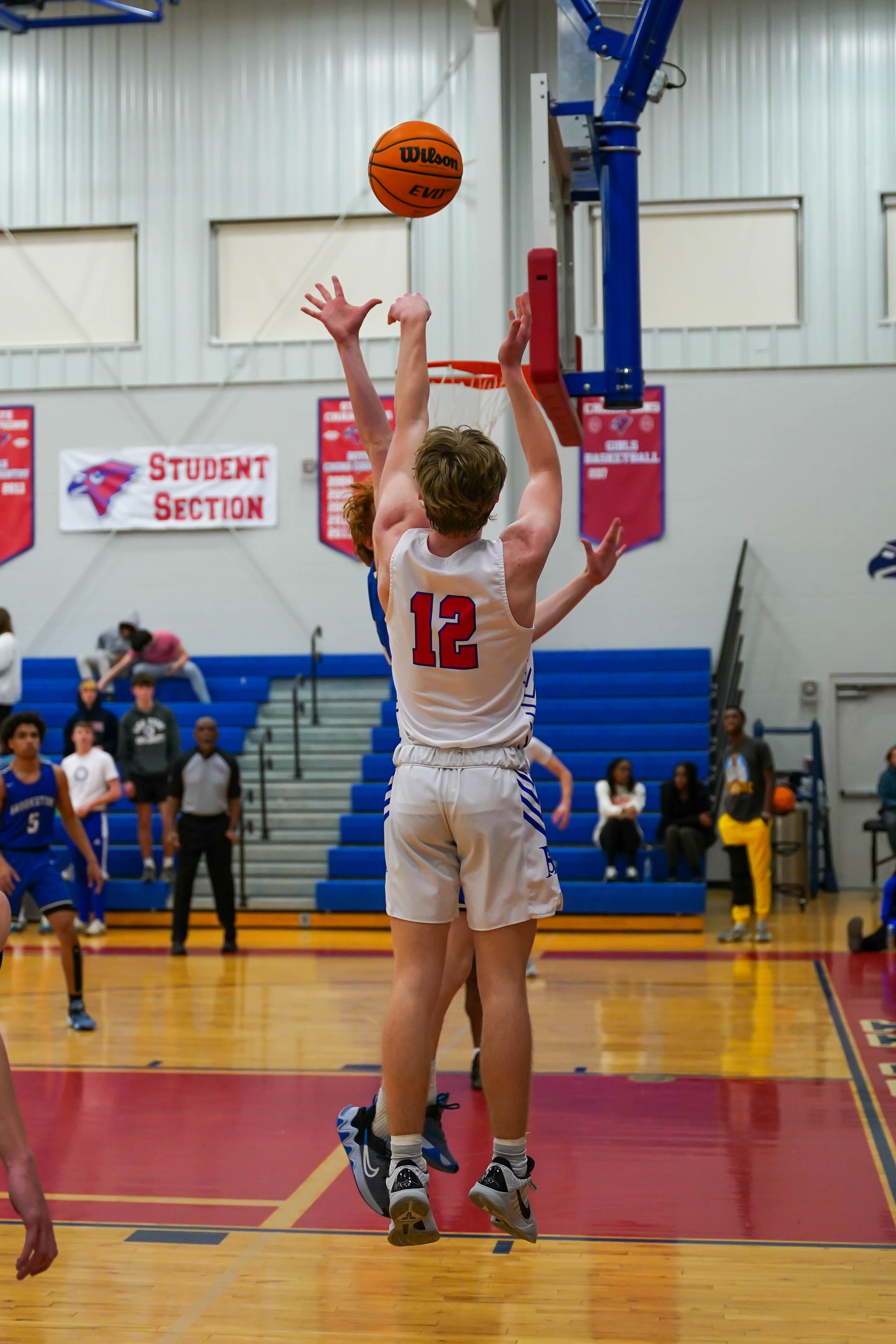 Max Skidmore with a baseline jumper for the Hawks.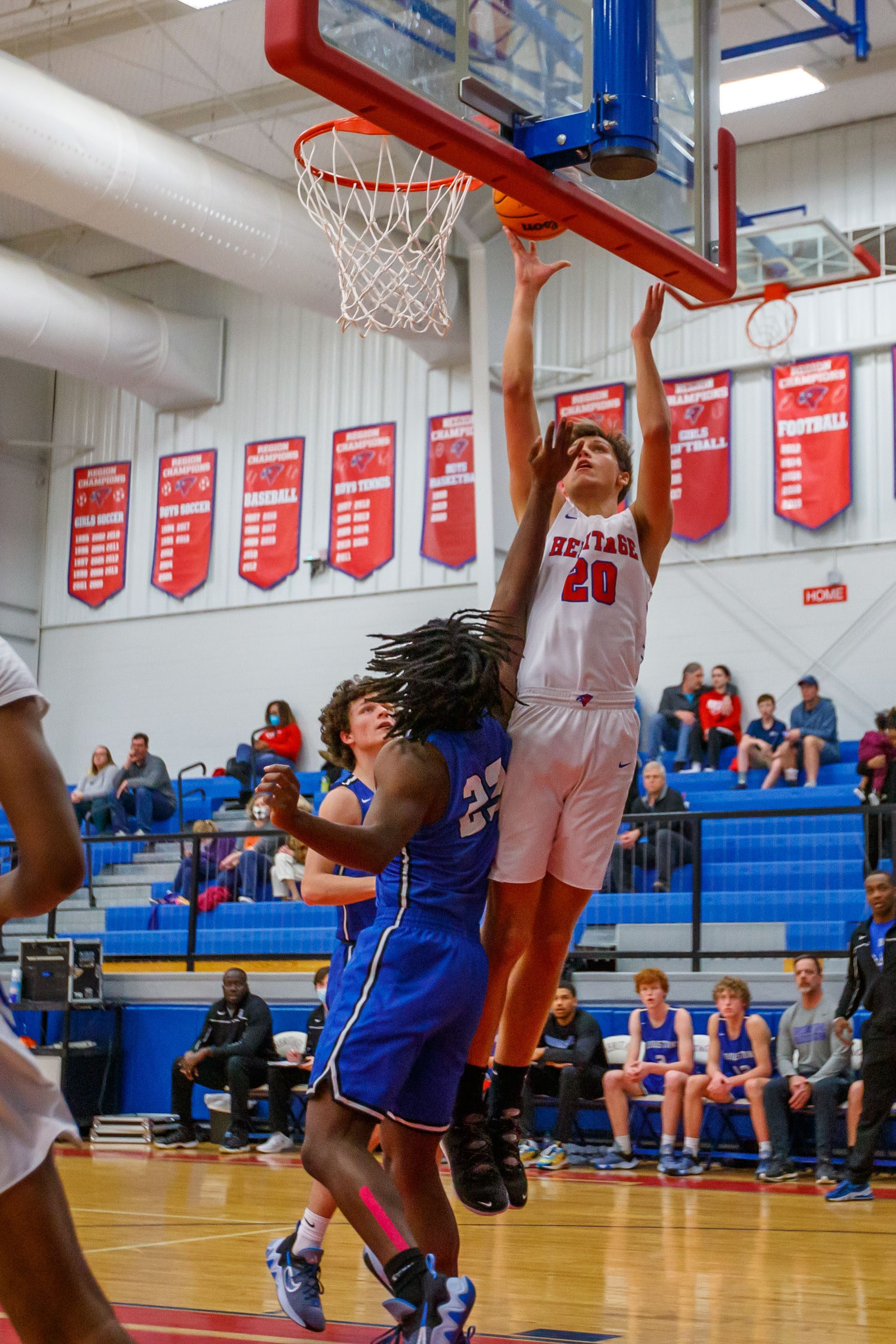 Henry Wilgus (#20) did the heavy lifting inside.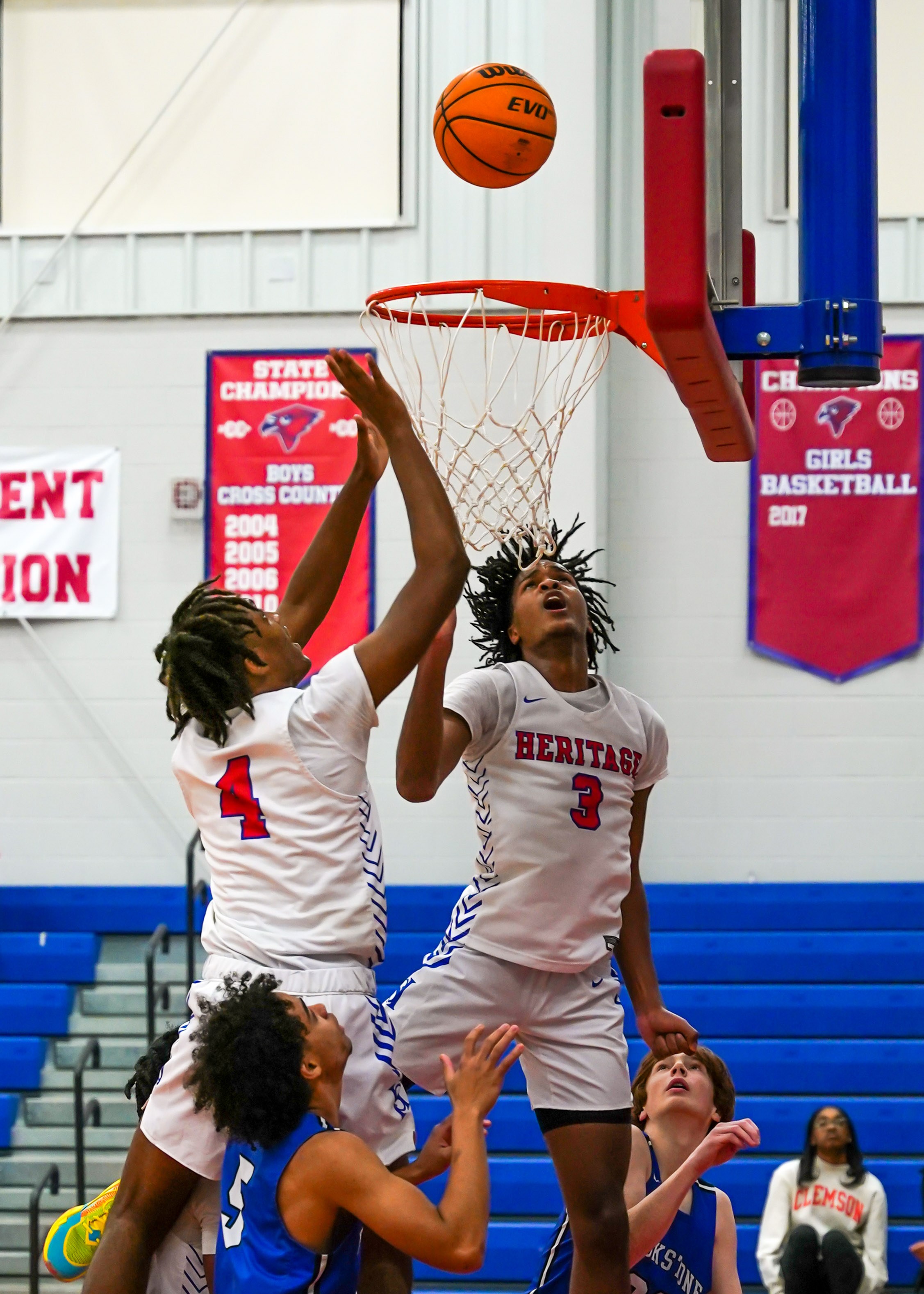 Heritage seniors Shaun Nichols (#4) and Malachi Nicholson (#3) play above the rim against Brookstone.