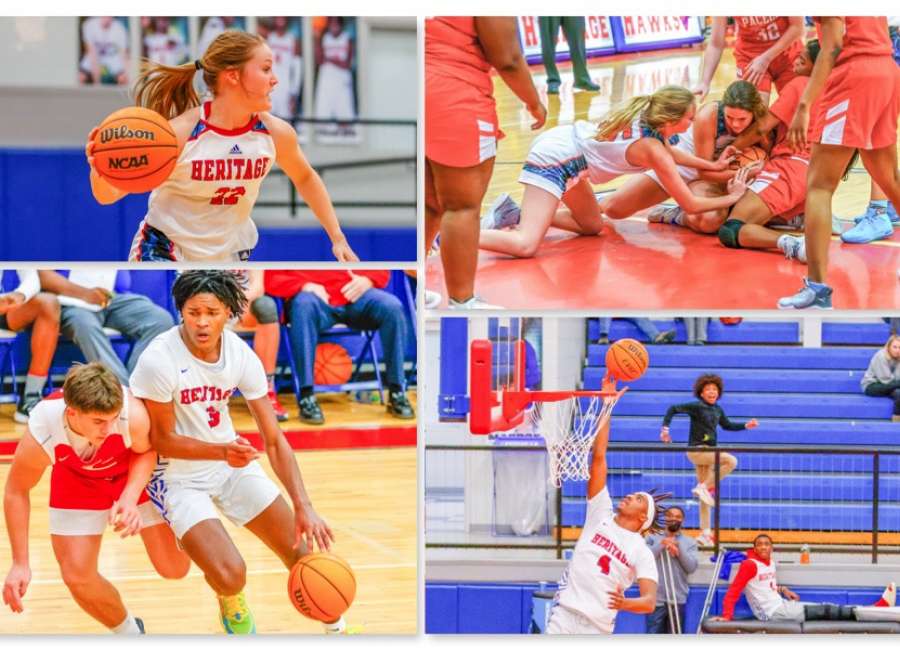 On Tuesday night, the Heritage Hawks welcomed in the St. Anne Pacelli Vikings from Columbus in their Region 4-A Private region opener. It was also senior night for Heritage.

The Lady Hawks won 61-23 to improve to 7-1 on the season, but the boys team lost to the defending region champion Vikings 67-65.
Senior Michaela Mikko led the dominant Lady Hawk performance with 21 points, while Haylay Spence and Quinn Wall finished in double figures with 14 and 13 points.
Shaun Nichols got off to a quick start for the Hawks when he had two steals in the backcourt that he converted to baskets for an early lead.
Max Skidmore made clutch 3-pointers through the fourth quarter, but the Hawks could not pull ahead and fell by two points.
Nichols scored 22 points, while Skidmore had 17, and Malachi Townsend finished with 16.
Next week, both the boys and girls teams play local opponents. The Lady Hawks travel to Newnan on Tuesday, and the boys head over to Central Christian to play the Crusaders on Thursday.
Photos by Chris Martin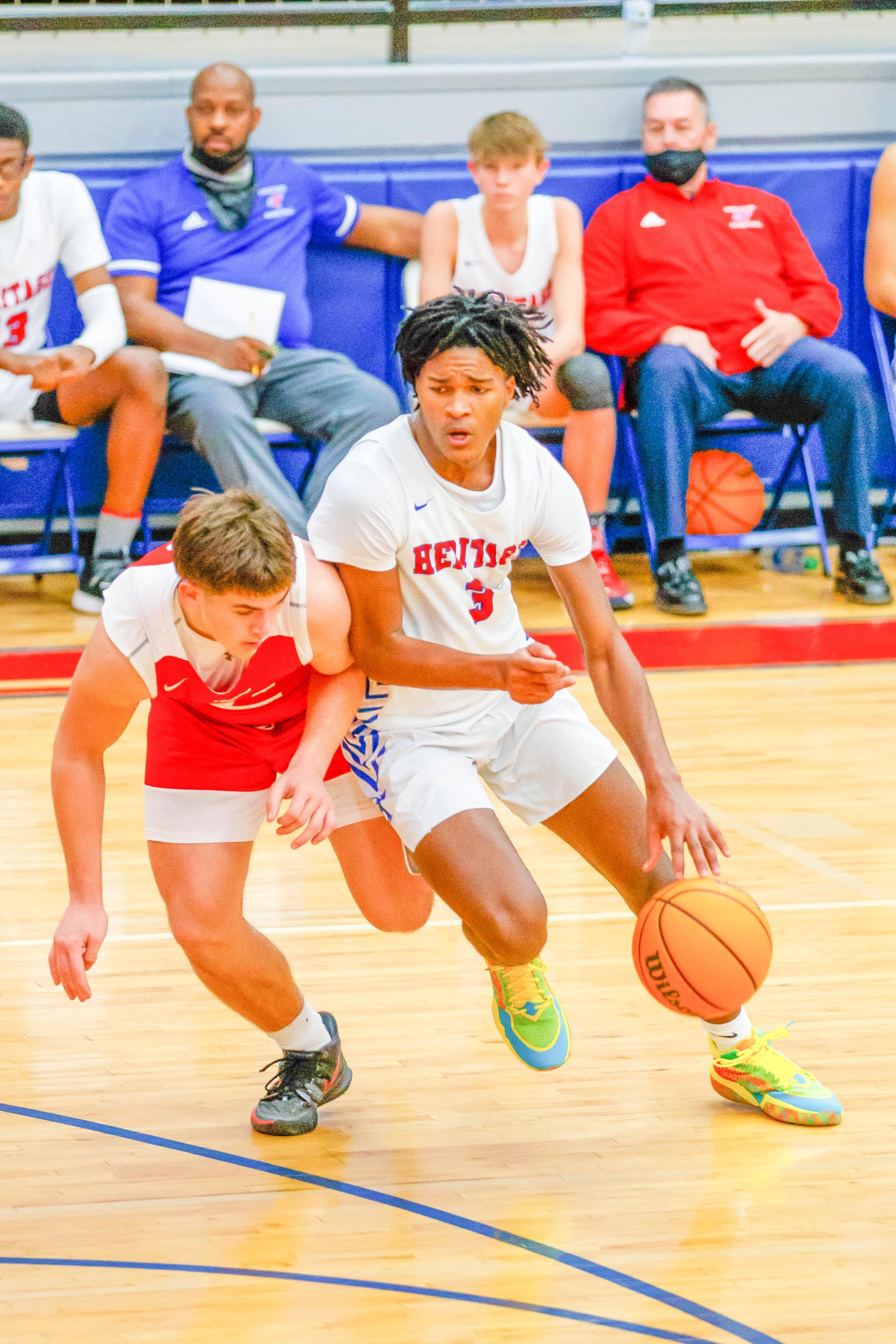 Shaun Nichols led the Hawks with 22, including four points early off steals in the backcourt.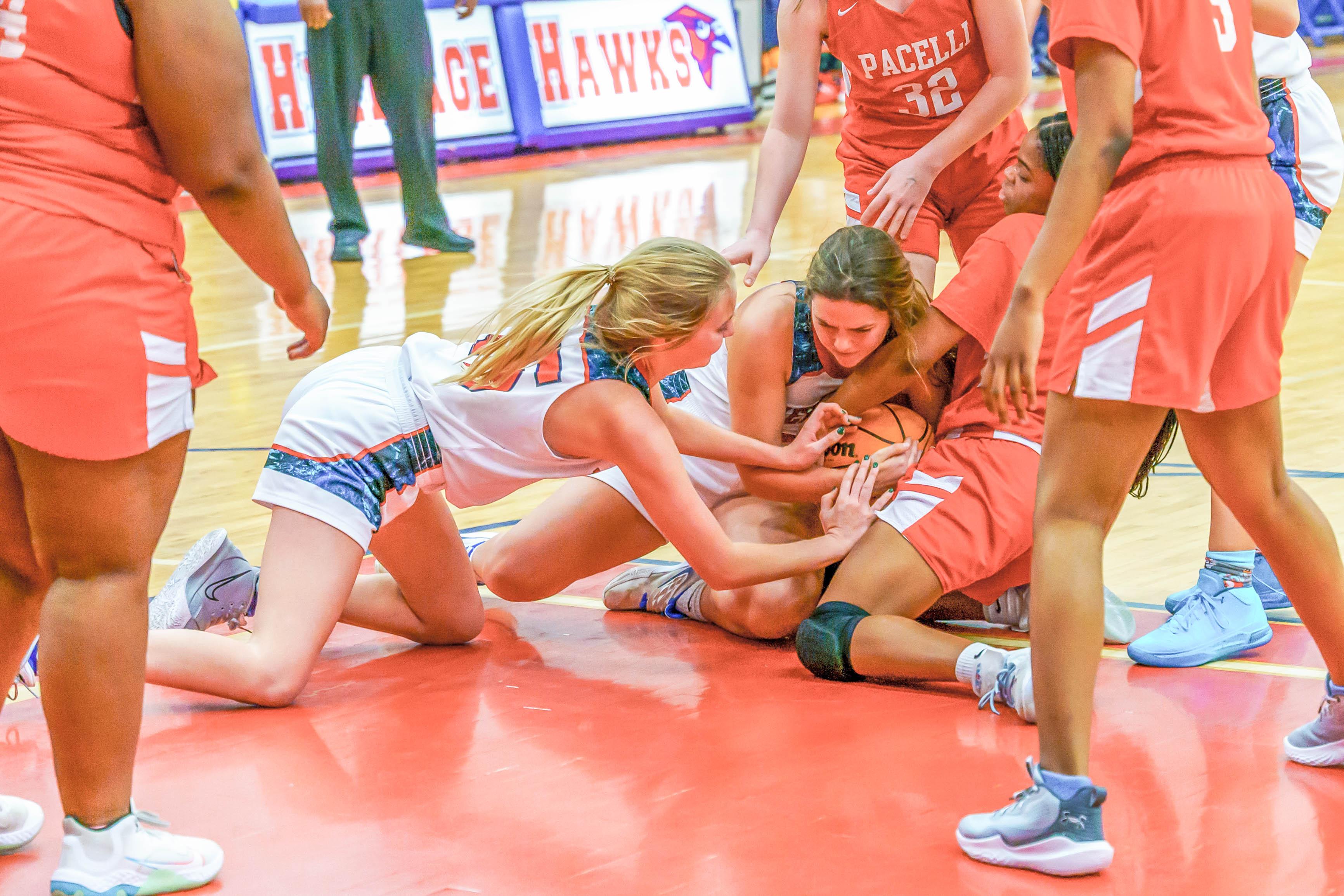 The Lady Hawks scrap for a loose ball.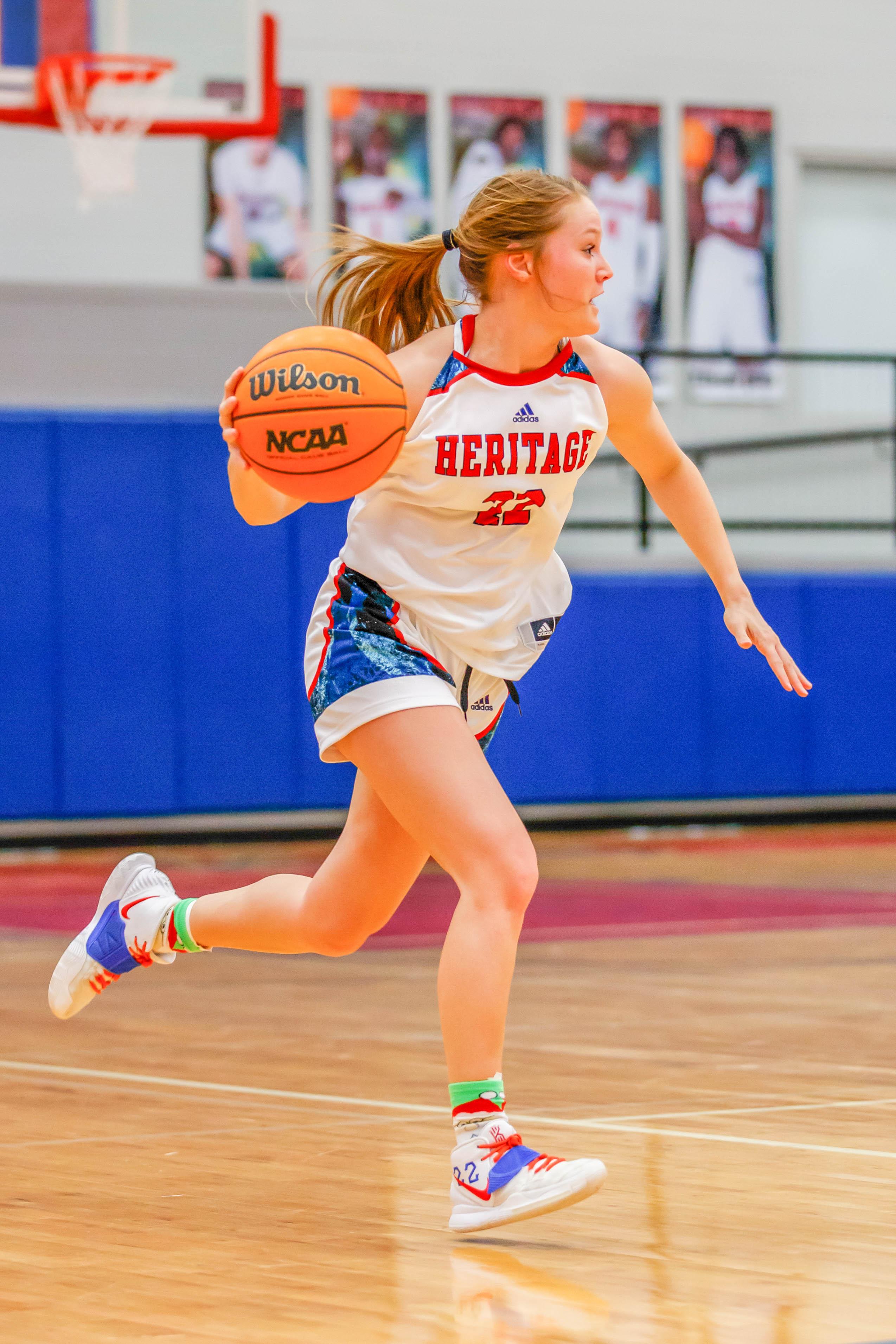 Michaela Mikko led the Lady Hawks to victory on Senior Night with 21 points.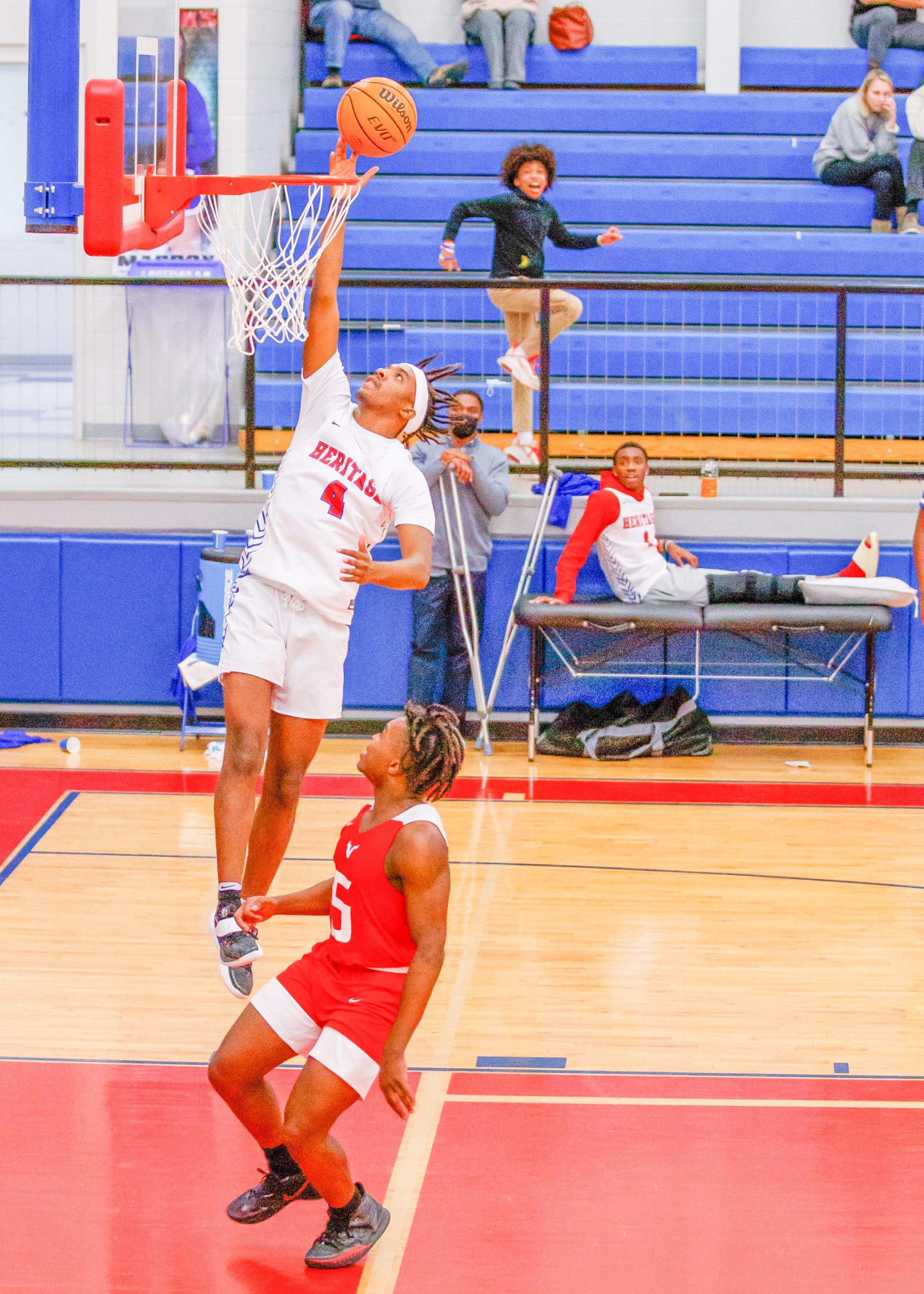 Malachi Townsend skies above the rim for a basket against St. Anne Pacelli.