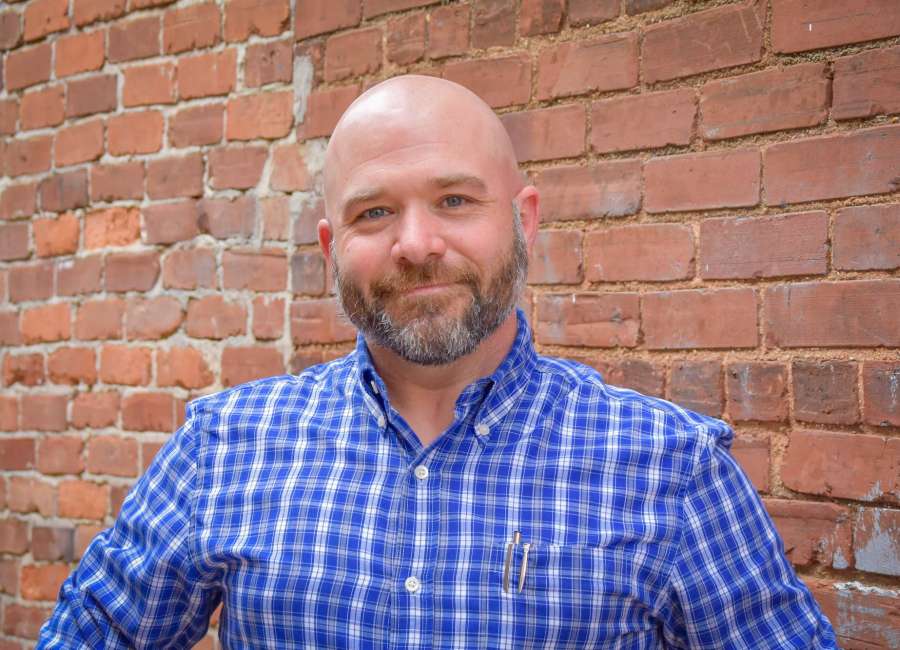 Newnan Police Officer Ricky Tostenson passed away last week after a battle against COVID-19.
This tragedy is compounded by the fact that he's the second Newnan officer to pass away from COVID-19 after the loss of Officer Frankie Gutierrez only four months ago.
Both men were School Resource Officers, which is an incredibly important position in our community.
Tostenson was the SRO at Evans Middle School where he was better known as "Officer T." Each morning, I'd give him the customary head nod or wave after dropping my son off for the day.
A few weeks ago, my son discovered his Apple AirPods weren't in his backpack when he came home from school. After a lengthy search at home, he checked his phone and discovered the earbuds were at another residence off Buddy West Road.
He almost seemed relieved that they were stolen instead of lost. Regardless, I told him he'd need to speak to Officer T when he got to school the next day.
Sure enough, I received a phone call that afternoon from Officer T, explaining that another student found a moment of opportunity to liberate my son's earbuds from his backpack. She later panicked and gave them away on the bus since she didn't want to be caught with stolen property.
In a series of events so perfectly scripted for middle school, Officer T was able to locate the whereabouts of the earbuds and return them to my son.
I was amazed. In my day, once something was stolen, you could consider it gone forever. But tracking down stolen technology wasn't anything new for Officer T, and he asked if I was interested in pressing charges against the student.
Like many of us, I wasn't my "best self" in middle school, and the girl who took the earbuds didn't have an extensive criminal history. Christmas was approaching, and I would have felt like a world-class heel pressing charges against a 12-year-old.
Officer T said he understood and handled the situation with grace.
The role of an SRO is a crucial one and the Newnan Police Department and Coweta County Sheriff's Office know the importance it plays at all ages.
SRO's aren't a plug-and-play role. It takes a special kind of person to forge relationships with kids, especially in middle school, and it was a mission that Officer T took on with great enthusiasm.
Newnan Chief Brent Blankenship confirmed the impact Officer T had at Evans Middle School and his passion for the role.
"I'd never seen him happier than he was this year," Blankenship said. "He was happy there, enjoyed his work, and seemed reenergized. I'm grateful he was there and made such an impact."
Last week, I dropped my son off for school, wondering what it would look like without Officer T there. His truck was missing, but in its place was an empty chair with his name on it.
I just about lost it.
It seems that we often like to compare ourselves to our kids' experiences. We didn't have smartphones, YouTube and content immediately at our fingertips growing up, but we also didn't have to deal with a pandemic and death on a daily basis.
That's why the role of a good SRO is more important than ever. With kids facing new challenges, having someone they can trust and rely on means everything.
And if you know someone who's doing a great job, take the time to let them know.
Clay Neely is co-publisher and managing editor of The Newnan Times-Herald. He can be reached at clay@newnan.com