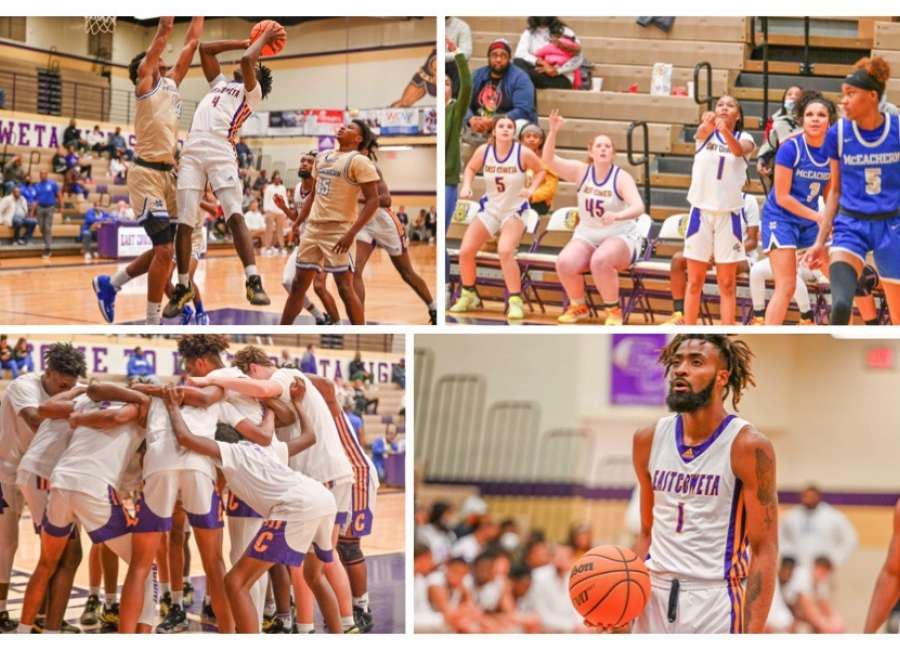 By Arvon Bacon / @bacon_network

In Region 2-7A basketball, every night on the schedule is a big night, and Tuesday was no different.
The Indians welcomed the McEachern Indians to the John Thrower Gymnasium in key matchups for both the boys and the girls team.

For Head Coach Quacy Timmons and her team, it was the opportunity to knock off the top team in the region. Unfortunately, they suffered a heartbreaking loss, 67-65, that dropped them to 2-2 in their region. Missed free throws again plagued East Coweta in another close game. They shot 47 percent from the charity stripe (8-17).
Despite the loss, senior Letiya Reeves had a sensational game. She led all scorers with 31 points. She also added three assists, seven rebounds, five blocks and four steals in an all-around stellar performance. Fellow senior Amaya Walker followed with 13 points.
McEachern secured the win after Kristen Roche made two free throws with 6.2 seconds remaining. East Coweta had one more opportunity, but the ball rolled off the rim at the end of regulation.
The boys game also went to the wire; however, they emerged victorious 82-79. The win improved their record to 13-5 and 3-1 in the region, which put them in second place.
Being down as much as 16 points, the McEachern Indians put together a dominant fourth quarter performance, outscoring East Coweta 32-19 in the final frame.
McEachern trimmed the lead to 81-79 with 35.9 seconds remaining. After securing a rebound with 11.9 left, East Coweta advanced the ball down court to senior combo-guard Samuel Moss who was fouled in the act of shooting. He made one of the two free throws to put the Indians ahead by three, which was enough to hold off their region foes.
The Indians finished the game with five players in double figures, but Moss led them with 21 points and seven assists. Following close behind, JK Cameron and Delricco Gillespie both had 15 points and combined for 12 rebounds.
The win left East Coweta with a two-game lead over McEachern for second place in the region. East Coweta still has four remaining region games.
This Saturday the Indians will be back in action at home against the Callaway Cavaliers starting at 4:30 p.m. It will be senior night for a special group of athletes on both the boys and girls teams.
Photos by Tammy McCracken