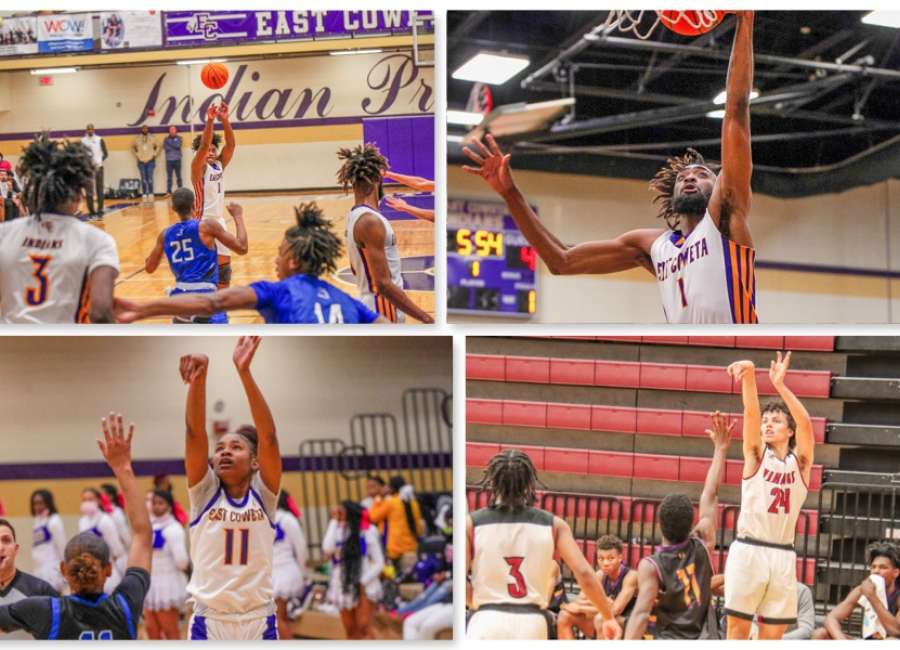 The East Coweta boys basketball team had a successful weekend.
They defeated their region foe, the Campbell Spartans, on Friday at home and traveled to Northgate and defeated their neighbor on Saturday.

The wins improved their record to 12-4 on the season and 2-1 in the region.
Austen Colton led the way for the Indians on Friday night; he had 17 points from his point guard position. Samuel Moss also finished in double figures with 10 points.
Colton also led the Indians in scoring against Northgate; he finished with 15 points while freshman Carby Martin added 10, including two 3-pointers.
The team is hitting its stride for a stretch playoff run with the roster full. Every player on Head Coach Royal Maxwell's squad is intelligent, athletic and can score. Everyone has the potential to lead from top to bottom.
For the Northgate Vikings, Lebrun Northington led with 13 points, and Dean Wisenbaker added 11.
Letiya Reeves scored 24 against the Campbell Lady Spartans in girls action, but East Coweta fell 69-59.
They rebounded on Saturday with a convincing 83-25 win over the Lady Vikings of Northgate. The win improved their record to 9-5 on the season and 2-1 in the region.
Both East Coweta teams will return to action on Saturday against Callaway at home, with the girls' game starting at 4:30 p.m.
Photos by Emily Walker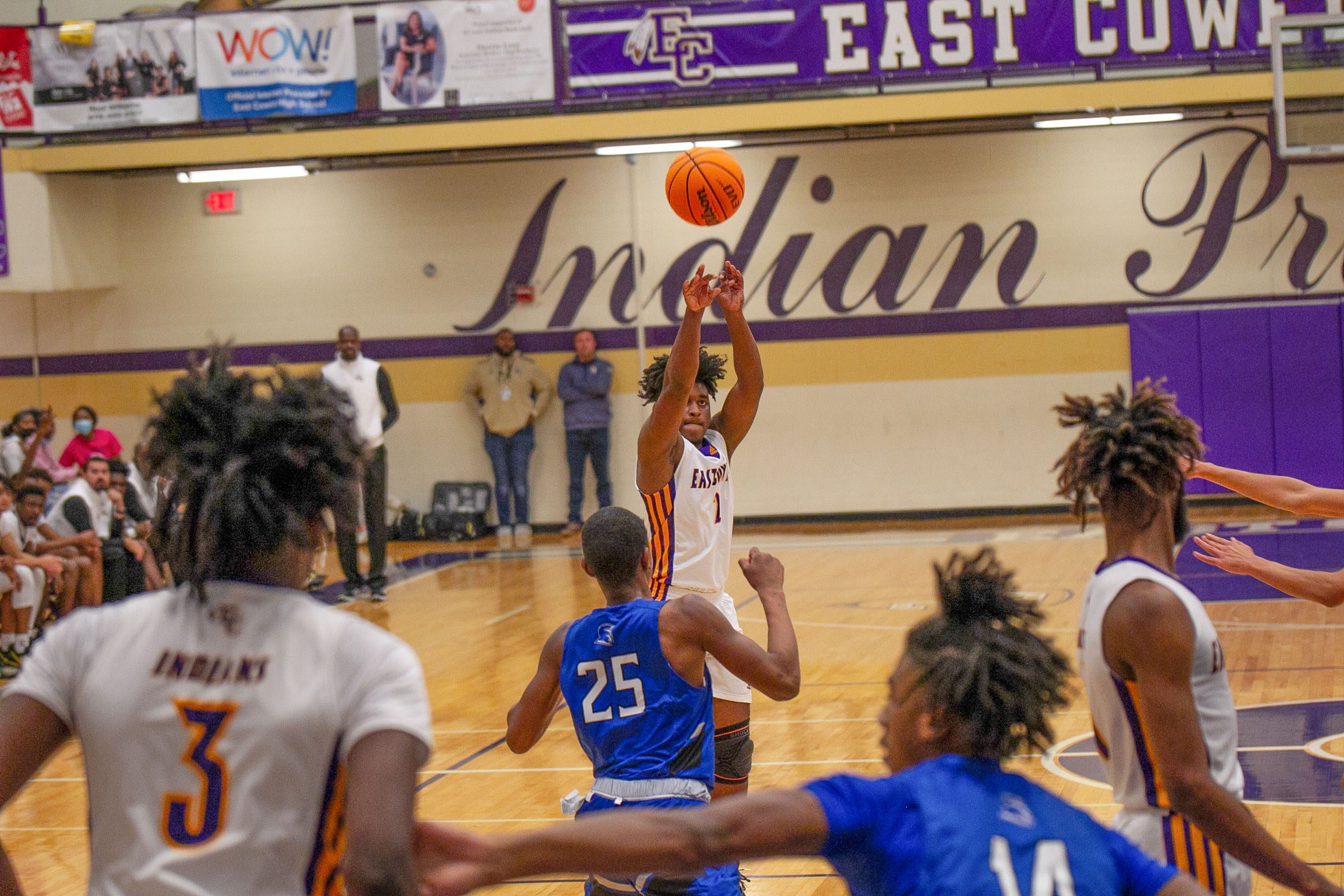 Point guard Austen Colton with a three against Campbell, he led with 17 points.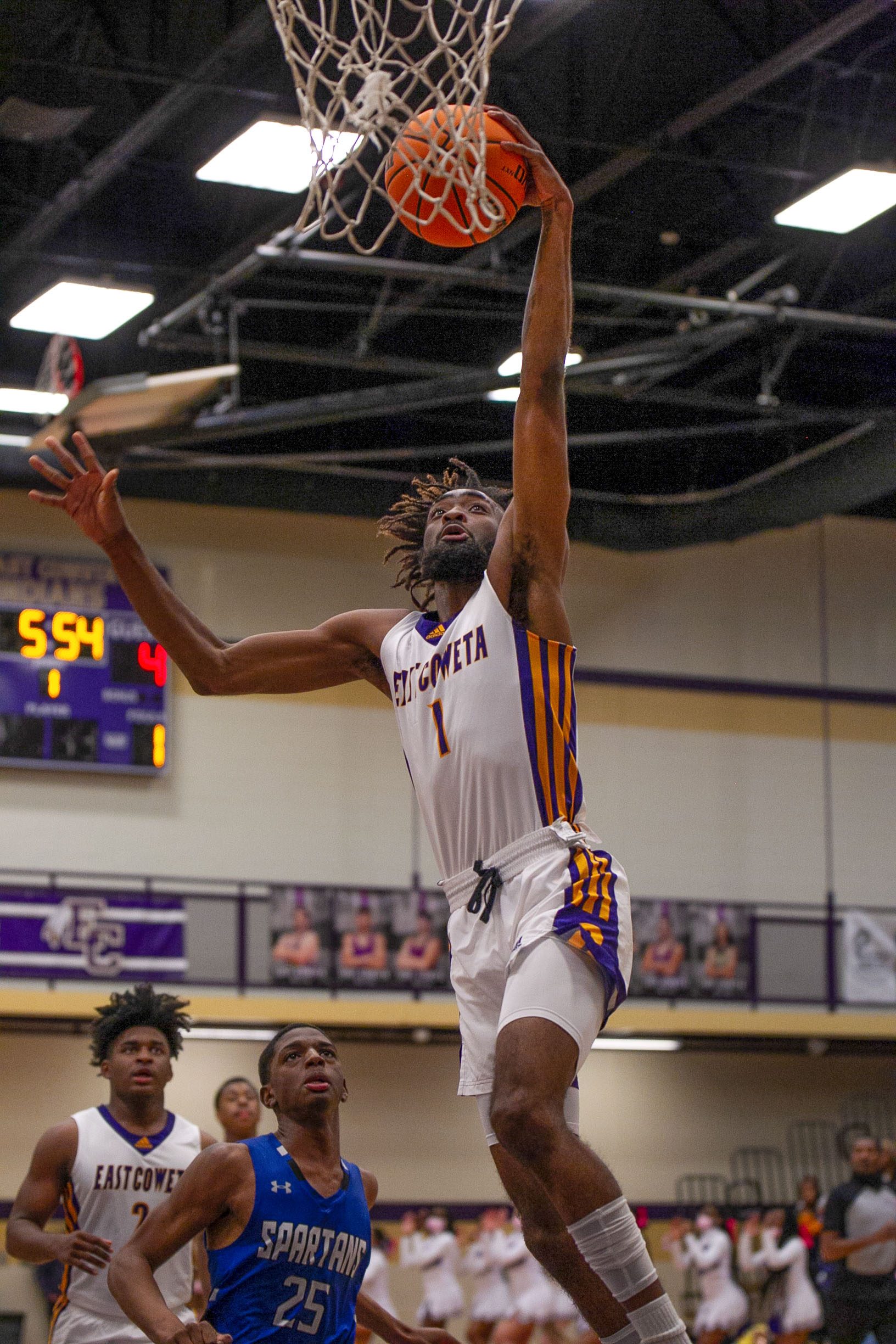 Samuel Moss with a layup on a fast break for two of his 10.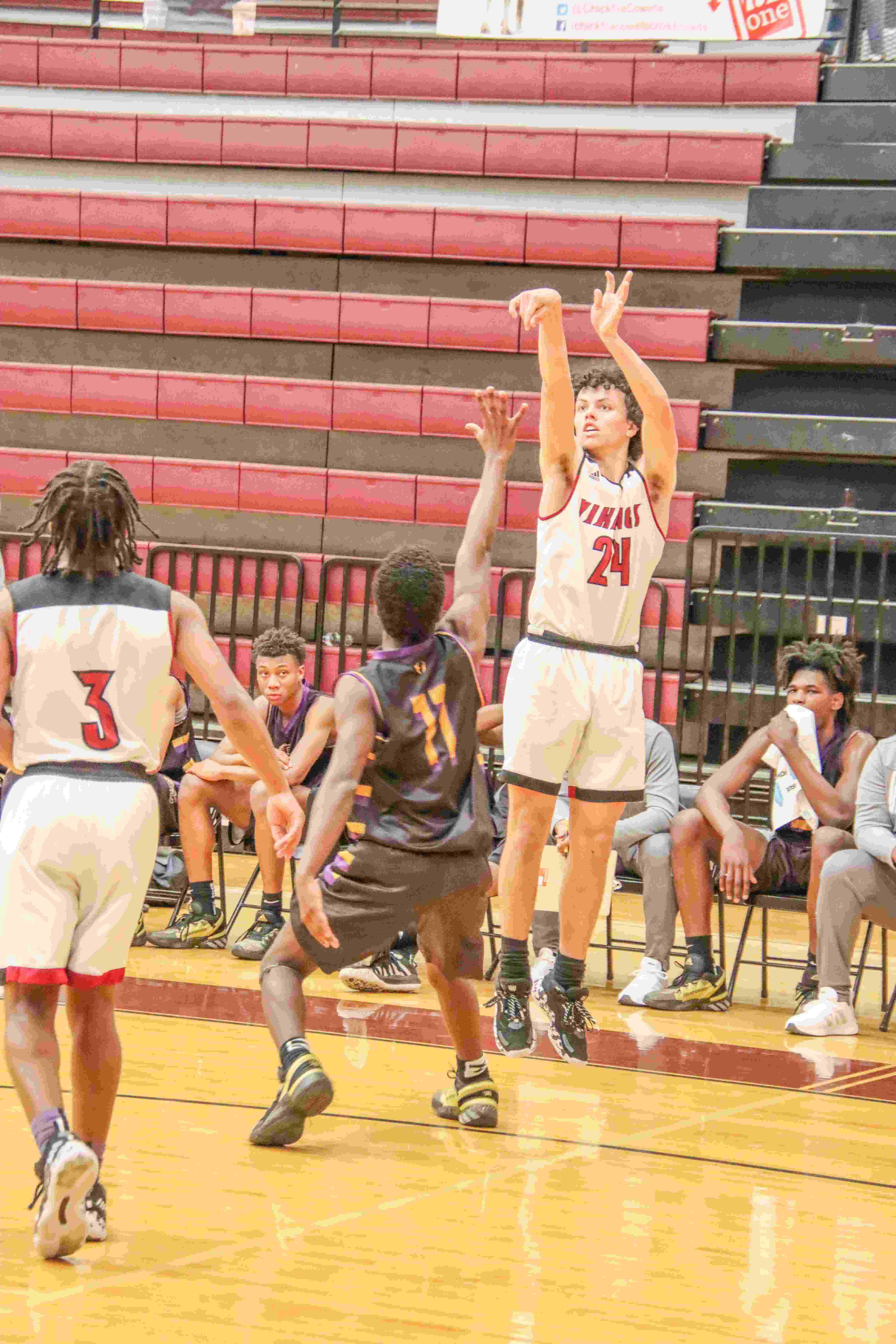 On Saturday, Northgate got 11 points from Dean Wisenbaker in their game against East Coweta. (Photo by Sandra Wisenbaker)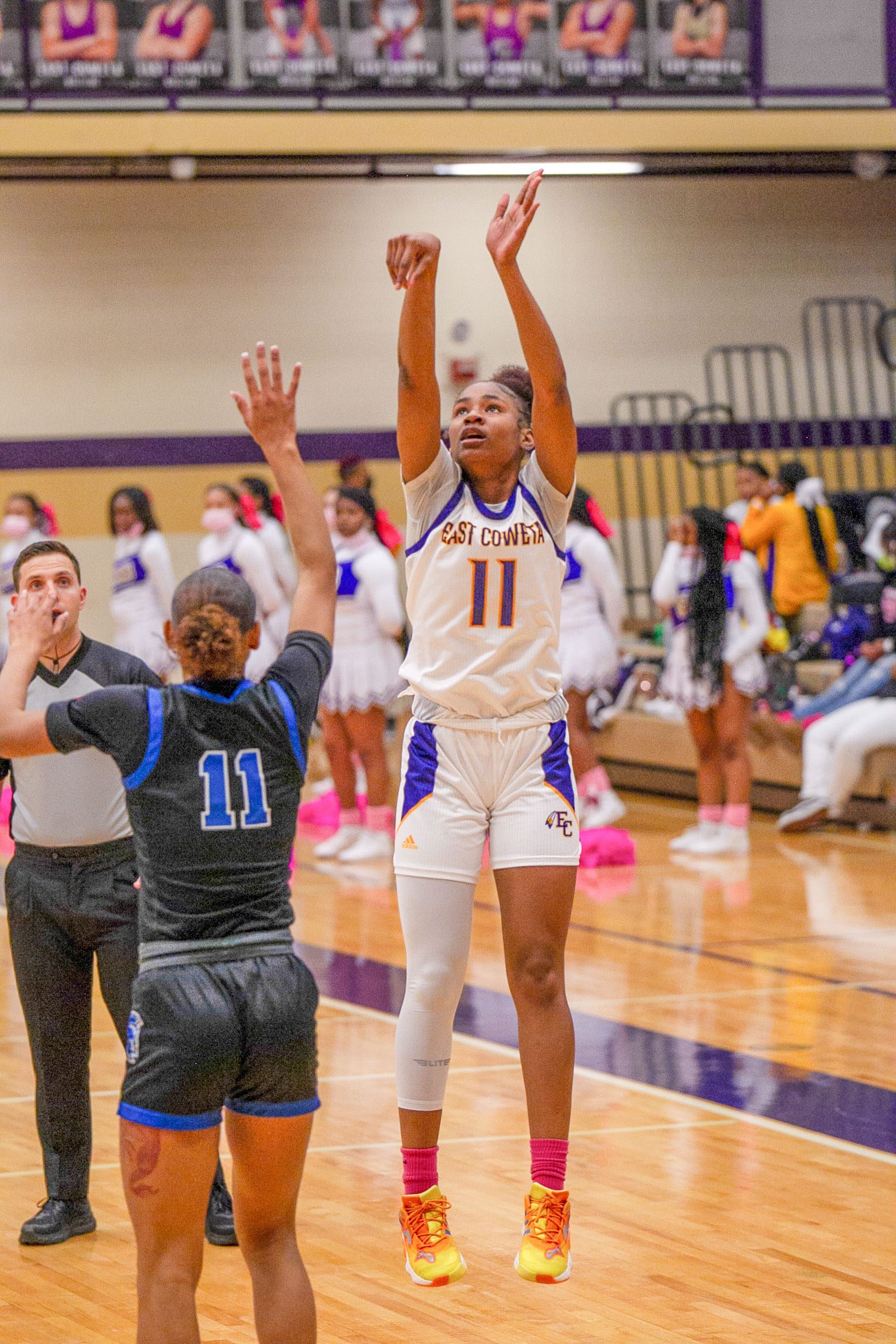 Letiya Reeves led the Lady Indians with 24 points against Campbell.