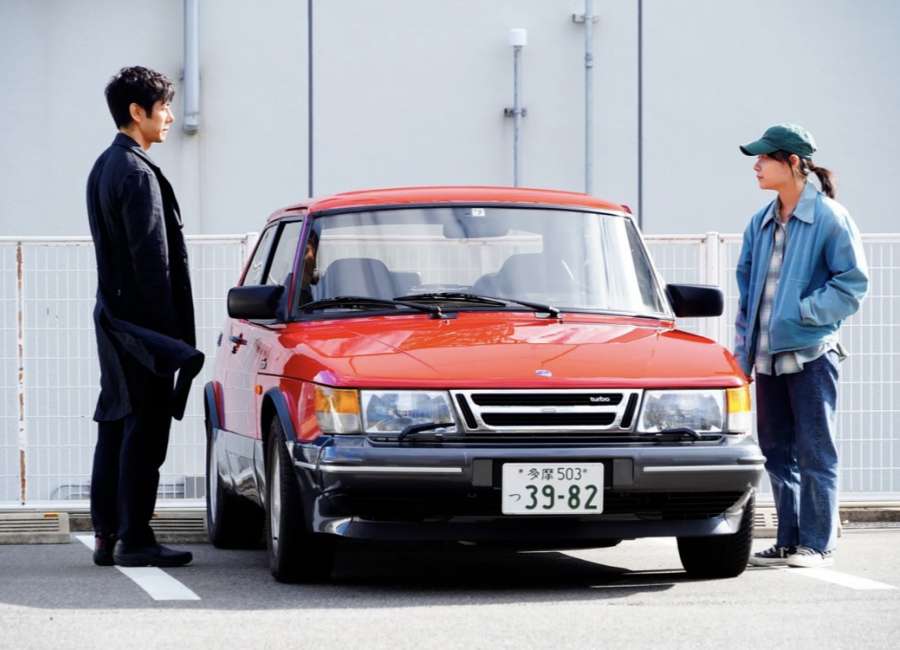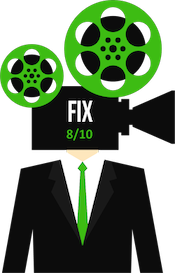 Review By: Jonathan W. Hickman

The long deliberately paced "Drive My Car" is a fascinating rumination on grief and the slow healing process. Combining a heartrending Russian play with angsty Japanese cinematic themes is a daunting but ultimately rewarding watch.

In the film, we meet a renowned Japanese stage actor and director, Yûshuke Kafuku (Hidetoshi Nishijima), while he's performing in a critically lauded production of Anton Chekhov's "Uncle Vanya." Yûshuke has spent years perfecting his version of the play, which has, in many ways, supplanted his identity. His technique involves recording his lines and listening to the playback endlessly while speaking along with them during drives in his beloved red Saab 900.
When his wife, muse, and writing partner, Oto (Reika Kirishima), suddenly dies, he's left with so many unanswered questions. Was she faithful to him, and if not, why? What was Oto searching for? Did Yûshuke's devotion to Vanya prevent him from listening to his wife's inner yearnings and needs?
These guilt-ridden questions leave him with pronounced feelings of melancholia. Retreating from the stage, Yûshuke only finds his way back after two years of seclusion. And by that time, he's resigned to only direct. The arduous process of dividing oneself into two halves, reality and the reality of the character on stage, is just too taxing.
Yûshuke's resurgence, after a long break, involves directing a production of "Uncle Vanya" in Hiroshima. Once there, he's informed that for legal reasons, he cannot drive himself to and from the theater. He's assigned a driver, the young, capable, stoic Misaki Watari (Tôko Miura). Reluctantly, Yûshuke agrees to this unusual arraignment, and Misaki takes control of his prized Saab.
The critical pieces of the narrative transpire within the vehicle. Director Ryûsuke Hamaguchi calls it a "moving space" that, because of the constant motion, is "nowhere." And his approach is to play on the uncertain location, allowing the characters' relationship to evolve over a series of drives. The intimacy achieved during those solemn travels is remarkable.
Outside the vehicle, we meet the components of the production—actors, producers, and other staff. The casting process involves Yûshuke casting troubled television actor Koshi Takatsuki (Masaki Okada) in the lead role that Yûshuke made famous. This decision is complicated by the likelihood that Koshi had an affair with Yûshuke's late wife.
By exploring the process of living with two personalities, one in real-life and one on the stage, director Hamaguchi focuses on what he's referred to as "a socially accepted form of insanity." Meltdowns are common, and Hamaguchi shows that process, internalized by the reserved Yûshuke and externalized by the impulsive Koshi. When an actor immerses themselves in a role, they shut off or even lose a part of their identity.
Because of the film's epic runtime, clocking in at nearly 3 hours, Hamaguchi gives his characters ample room to emote. This breathing space allows the viewer to engage during periods of silence. Hamaguchi captures the therapeutic qualities of a long drive, and the provocative subject matter offers complex emotional transformations. We see and appreciate the journey.
"Drive My Car" is Japan's official entry in the Best International Feature Film Academy Award category. And given the movie's large number of accumulated accolades, including Best Foreign Language Film from the Atlanta Film Critics Circle, it is the likely award front-runner.
For patient viewers, the movie will be a revelation; however, this slow-moving drama might not sit well with audiences that have grown accustomed to fast-paced blockbusters that deliver loads of action within slightly shorter running times.
"Drive My Car" takes its time as the story unfolds, which is an intriguing risk that pays off with deeply felt emotional catharsis.