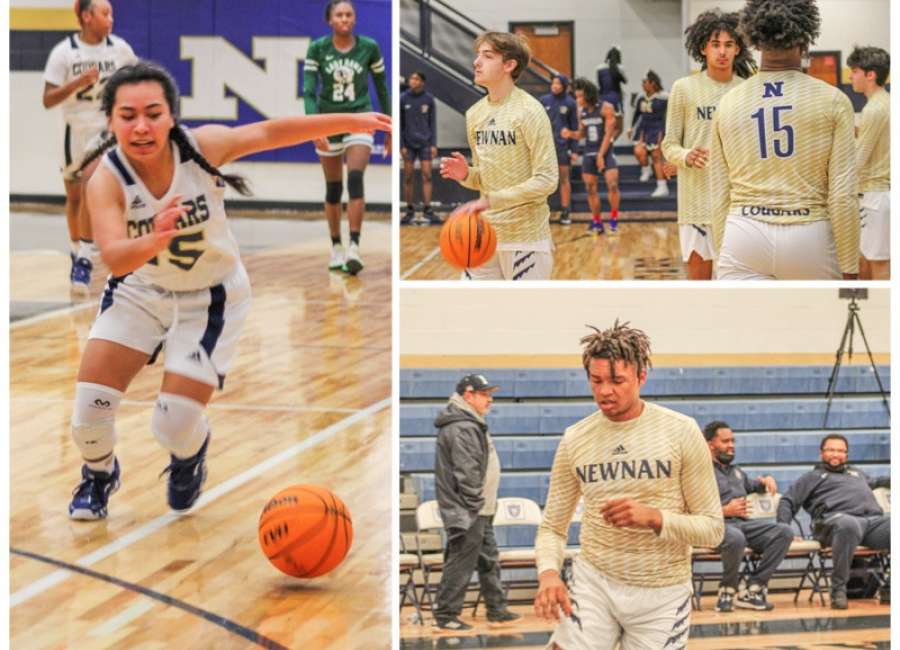 The Newnan Cougars hosted a Saturday matinee at the Max Bass Gymnasium with the Arabia Mountain Rams.

It was a challenging task for the Lady Cougars, as Arabia Mountain entered the game 14-4 and ranked sixth in Class 5A. The Lady Rams had a suffocating full-court press and led Newnan 18-4 and the end of the first quarter.
The Lady Rams quick guards penetrated and dished to their outside shooters throughout the first half. The Lady Cougars hit two free-throws at the end of the third quarter to prevent the game from being shortened under GHSA mercy rules.
In the end, the Lady Cougars fell 70-35. Ashira Brown was the leading scorer with 12 points.
There was a ceremony to honor Atlanta Braves relief pitcher and World Series Champion Will Smith between games. He blessed the Newnan community with donations and support during the relief efforts after the tornado.
In the boys game, the Rams were athletic and challenged the Cougars early. Newnan took a 32-21 lead into the half, but the Rams relied on hot shooting to cut the deficit to three going into the last quarter,
The Cougars, behind Seniors Wesley Drake (14 points, seven rebounds, seven assists, and four steals) and Zion Brown (14 points and five rebounds), were able to take home the victory 58-46. The win improved the Cougars to 14-5 on the season.
The Cougars welcome the McEachern Indians Friday night in a Region 2-7A matchup.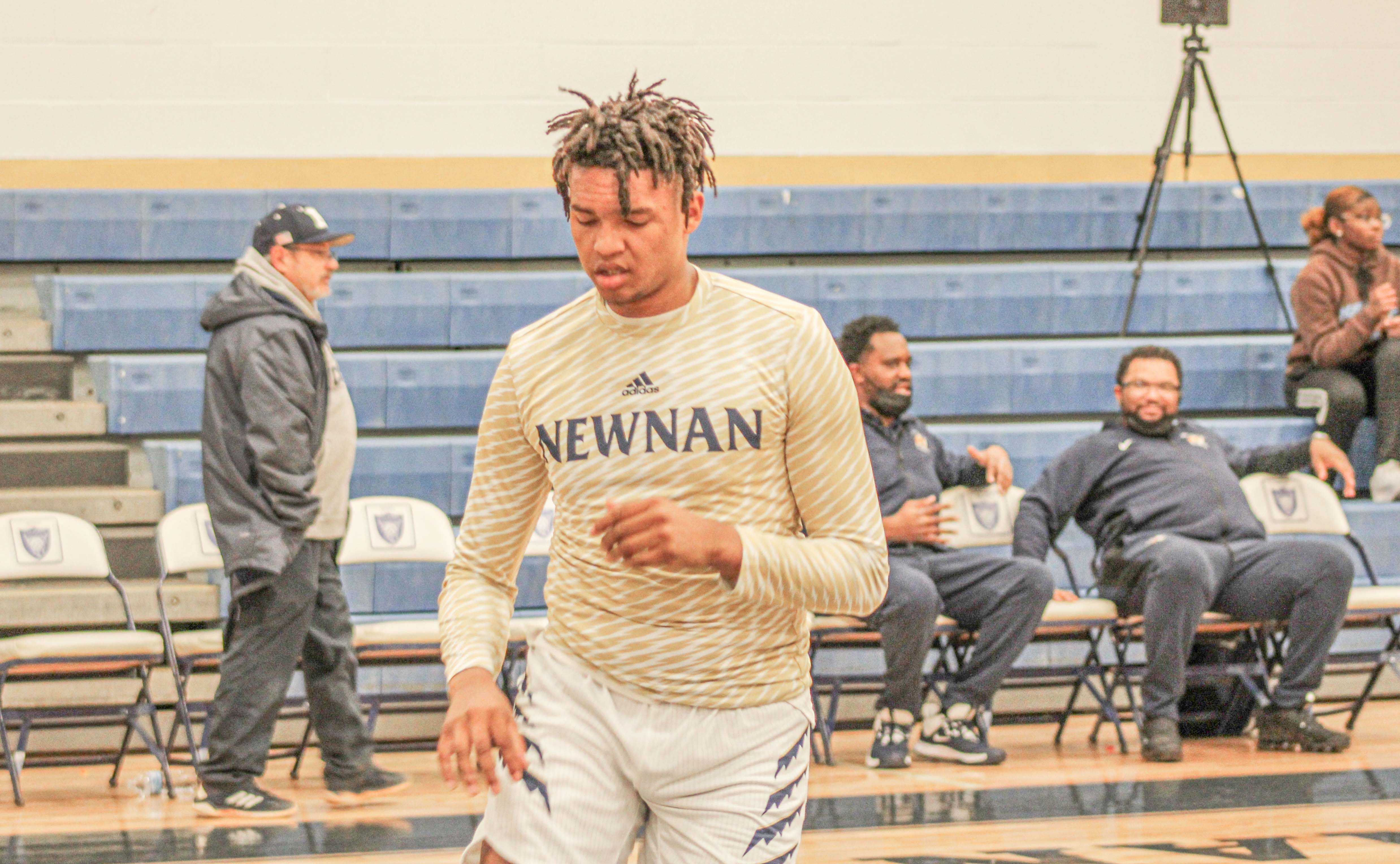 Zion Brown had 14 points in the Cougars win over Arabia Mountain on Saturday.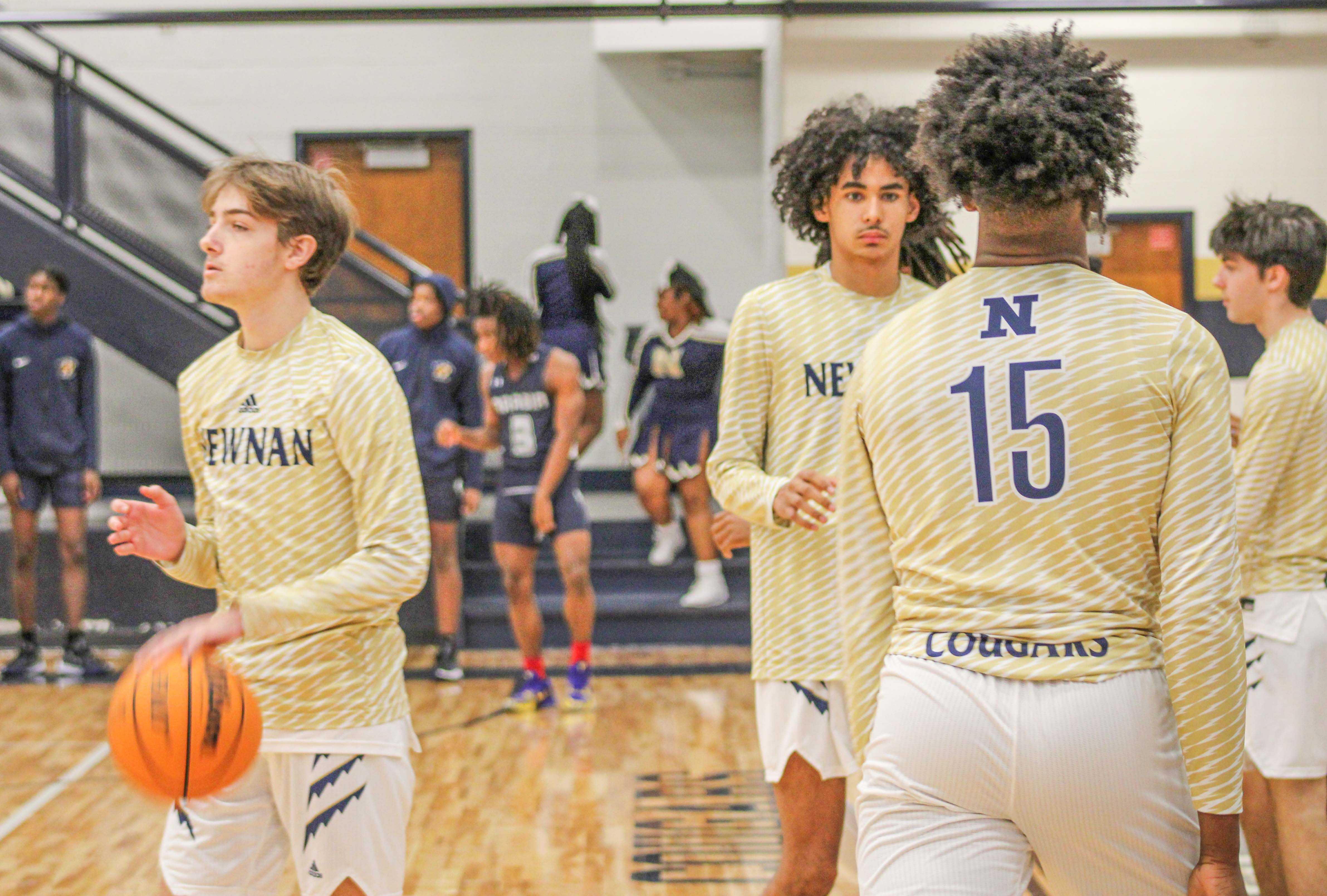 Wesley Drake (left) and his teammates warm up before playing Arabia Mountain.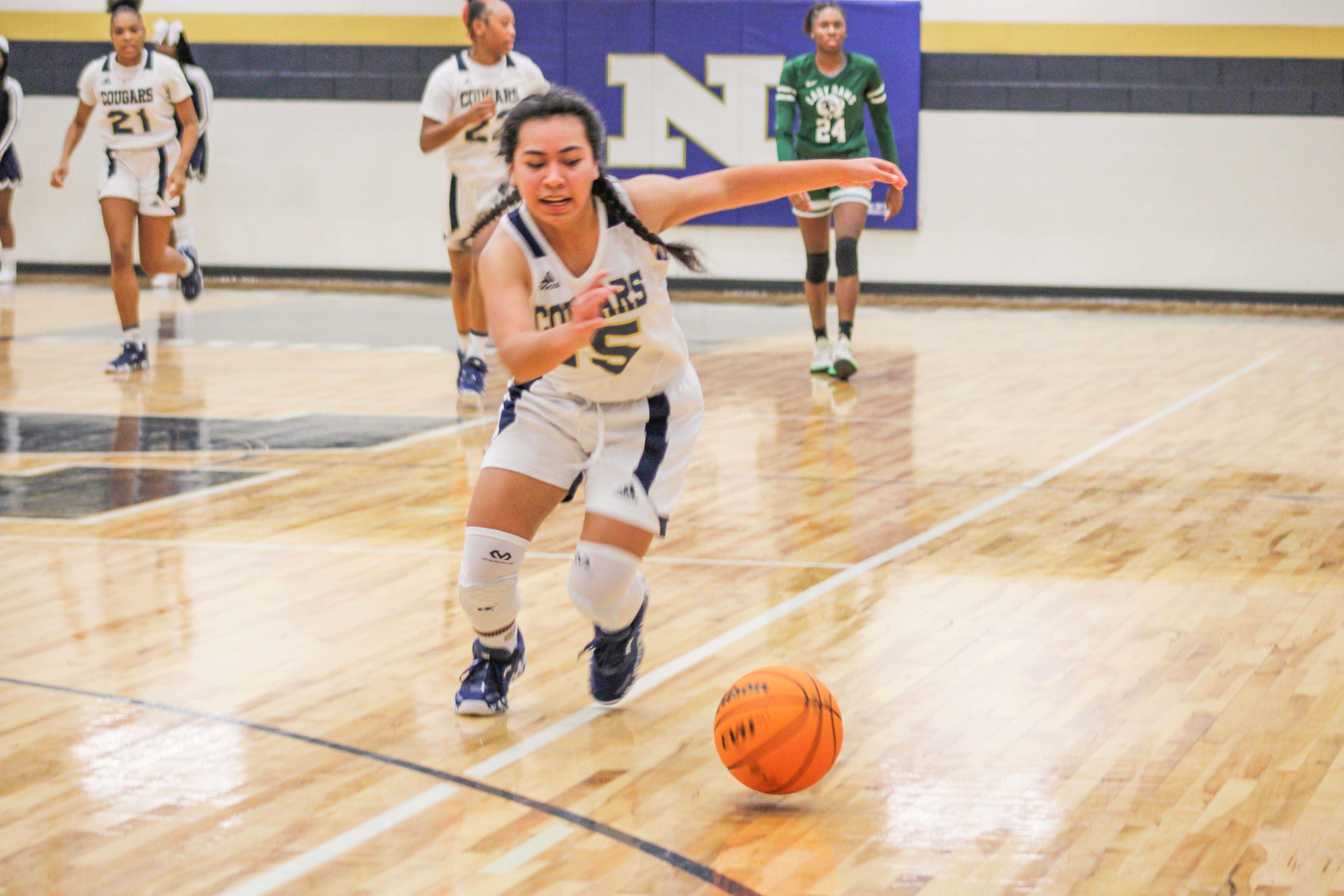 Sarai Landero (#15) goes all out for a loose ball.