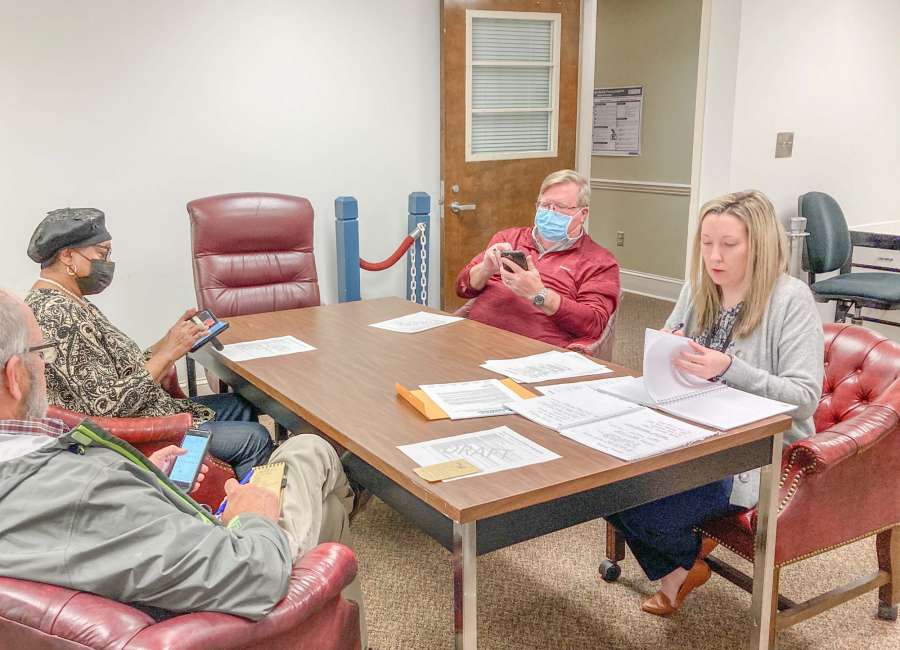 A special election for Coweta Superior Court Clerk will be held May 24, along with the partisan primary and nonpartisan general election.
The election will be to fill the unexpired term of Cindy Brown, who retired Dec. 29. Brown's term expires in 2024.
The special election will be nonpartisan with no party primary. Niki Sewell, who was appointed to fill Brown's seat until an election, will be the incumbent in the race, if she chooses to run.
The special election was discussed at this week's meeting of the Coweta Board of Elections and Registration.
In addition to most state offices, several local races are up for election this year.
Four seats on the Coweta County Board of Education will be decided in the May 24 nonpartisan election. They are: District 1 at large, currently held by Larry Robertston; District 1, currently held by Amy Dees; District 3, currently held by Beth Barnett; and District 4, currently held by Linda Menk.
On the Coweta County Board of Commissioners, District 2, currently held by Tim Lassetter, and District 3, held by Chairman Bob Blackburn, are up for election. Both sitting commissioners are Republicans, and the race will likely be decided in the Republican primary. Kenny Johnson has announced his intention to challenge Lassetter.
Also up for election is the Coweta State Court judgeship held by Seay Van Patten Poulakos, as well as the mayor and two council members in Grantville.
State legislators must stand for reelection every two years. For the 2023 election, there will be five House districts, including two new districts that are primarily in Fulton County, as well as Senate District 28, held by Matt Brass, R-Newnan.
Qualifying for county, school board and state races will be March 7-11. Qualifying ends at noon on the 11th. Municipal qualifying in Grantville will be held in the summer.