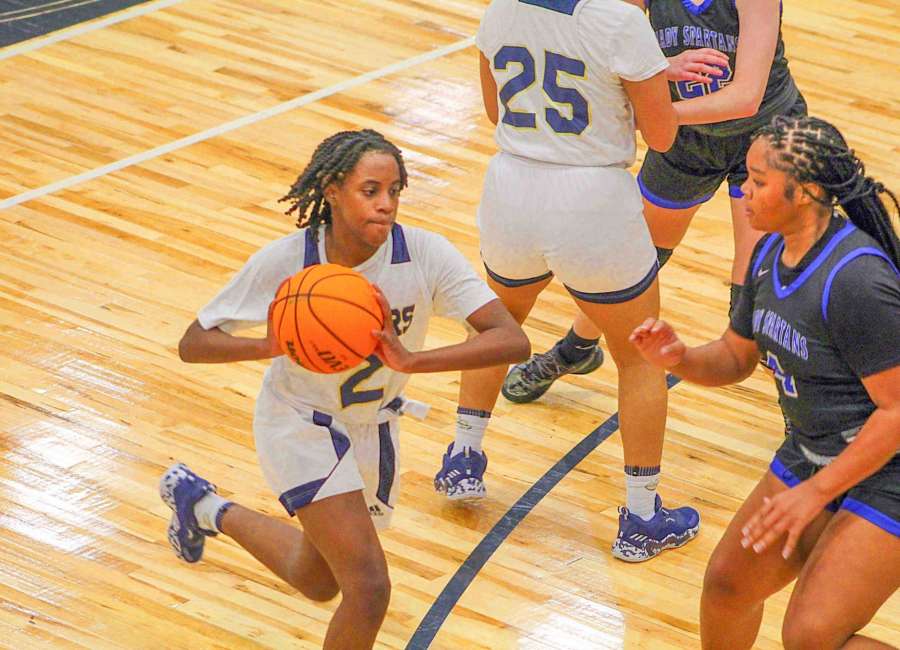 By Arvon Bacon
Laughs and memories were shared at the Max Bass Gymnasium Friday as the Cougars faithful recognized their basketball alumni on a special night.
However, it was strictly business for the current Cougars, who were hunting for their first region win of the season. They welcomed in the much-improved Campbell Spartans, who last visited Newnan and experienced a 61-48 loss in last year's region play-in tournament.
The Cougars denied the chance of vengeance, defeating the Spartans 51-43.
The crafty back backcourt combination of Zion Brown (12 points) and Wesley Drake (15 points) combined for 27 of the Cougars' 51 points in the game.
"Their performance is just a testament to all the hard work they put in the gym," said Head Coach Trent Gatzemeyer.
Fellow senior guard John Clark has filled the facilitator role well for the Cougars offense. He has played exceptionally well and has excelled at getting the Cougar big me involved early. Senior JJ Walden, who greatly benefits from Clark's play, added seven points.
Jumping out to a commanding 13-2 lead at the end of the first quarter, the Cougars carried the same momentum into the second quarter with another balanced scoring effort of 19 points.
However, the third quarter would be a doozy; the Spartans erupted for a 25-point quarter spearheaded by fellow Spartan wings, David Clark and Ryan Ray.
In the end, despite a late-game surge by the Spartans, they would run short on time, being forced to play the foul game, sending Wesley Drake to the free-throw to seal the game. Drake finished the night 4-4 from the FT.
After the game, Assistant Coach Demarcus Wilkins shared his thoughts on the Cougar's ability to hold off the Spartans for the win.
"It was a great region win, I was hoping we could've put a stamp on this game but sometimes when you have young kids who have never been on this level, and sometimes it takes learning how to win. But we got it done," said Wilkins.
The win improved the Cougars to 11-4 on the season.
Earlier in the evening, the Lady Cougars fell to perineal region power Campbell 69-21.
The Cougars return to action Monday at home against Rock Springs Christian Academy, while the Lady Cougars host the Heritage Lady Hawks next Tuesday.