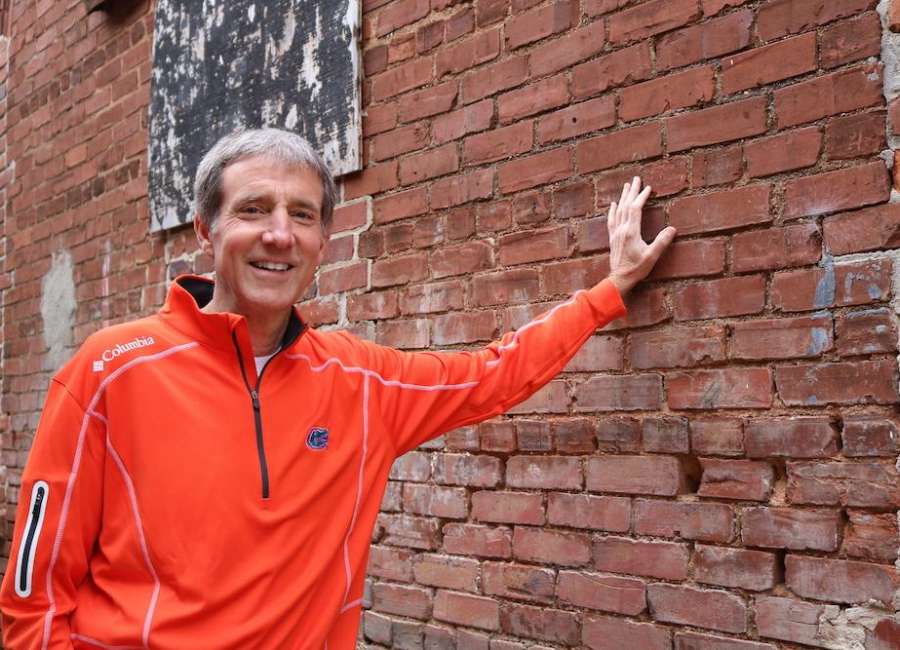 College football as we know it is broken.
And in more than one place, I'm afraid.
Players are changing schools through the transfer portal at an alarming rate, while coaches are being fired like clockwork. NIL (Name, Image, and Likeness) allows certain select players to be paid – just like professionals - and select coaches are being paid millions and millions of dollars. More and more bowl games are being added, making them less and less significant.
As I said, college football is broken. Let's examine the fractures individually.
First, the transfer portal allows the player to quickly and easily transfer and play for another school without having to first sit out a year (per the previous requirement) – as long as they do so prior to the established deadline for doing so. This, obviously, has led to a plethora of students entering their names into the transfer portal, causing chaos for their coaches – not to mention the team (and school) they left behind. In short, it benefits the student athlete, giving them more power throughout the transfer process. One of the more notable players to enter the portal is former Oklahoma quarterback Spencer Rattler, who will now be taking snaps at South Carolina next season. The former 5-Star and top-ranked player in the nation at his position in 2019 decided to ply his trade in the SEC, leaving the crumbling Big 12 (both Oklahoma and Texas will be leaving soon) in his wake.
As for coaches being fired, it all comes down to a matter of what-have-you-done-for-me-lately. Just ask Gene Chizik, Les Myles, Gary Patterson, and any multitude of head coaches at Florida and Texas over the past decade or so. College administrations, for the most part, are changing their top dogs at an alarming rate – and therefore providing student athletes with one more prominent reason, along with lack of playing time and the allure of greener pastures, for abandoning ship.
NIL is the avenue that allows student athletes to receive financial compensation for their Name, Image, and Likeness. Alabama quarterback Bryce Young, for example, reportedly earned in excess of $1 million in endorsements for the 2021 season. (Reportedly Shareef O'Neal, an LSU basketball player, will earn $10,800 for each of his sponsored posts on Instagram.) It's worth noting that the average Division I student athlete NIL compensation is $471. Expect the disparity - $471 is a long way from $1 million – to cause problems in the very near future.
As for coaches' salaries, Alabama's Nick Saban pulls in slightly under $10 million annually – a staggering number only in the sense that another coach is paid more: the University of Southern California will reportedly pay Lincoln Riley in excess of $10 million to be their head coach, one season after – as Spencer Rattler did before him – abandoning ship at Oklahoma. The salaries for head coaches are spiraling out of control, with no end apparently in sight.
Finally, my pet peeve: bowl games. There were only 11 bowl games in 1970. A decade later, there were four more. By 2010, three decades after that, the number ballooned to 35. This year, there are 44 bowl games – excluding any that weren't played for Covid-related issues. The problem with that many is a compound fracture all its own: teams of questionable talent are playing in bowl games, while players of unquestionable talent are sitting them out. Since teams only need six wins in the regular season for a bowl game invitation, a team with a .500 record – indicative of relative mediocrity - can play in a bowl. This year alone, 20 teams with records of 6 – 6 are going bowling. In fact, had they not opted out due to Covid, Hawaii, with a losing record of 6 – 7, would have played 6 – 6 Memphis in the Hawaii Bowl. After Texas A&M bowed out of the Gator Bowl for the same reason, 5 – 7 Rutgers was invited to take their place. For me personally, with the exception of the three bowl games of the College Football Playoffs (CFP), the post-season has lost my interest. The sparsely populated stadiums at some of the bowl games tells me I'm not alone.
Another problem with bowl games is that select players are sitting them out – so they can 'save themselves' for the NFL. In other words, the players that the fans would pay to see playing in bowl games won't even be there. That being the case, why should the fans be expected to show up? The worst example I can think of – select players opting out of playing - was this year's Chick-Fil-A Peach Bowl, pitting Pittsburgh against Michigan State. 'Pitt quarterback and Heisman finalist Kenny Pickett didn't play, nor did Michigan State's star running back Kenny Walker, the player who virtually single-handedly gave #2 ranked and CFP bound Michigan its first loss of the season.
College football is broken, and it needs to be fixed. Soon - before it's too late.
Unless, of course, it already is.
***
Scott Ludwig lives, runs, and writes in Senoia. His latest book, SOUTHERN COMFORT is his second collection of 101 columns. His first, SOUTHERN CHARM, and all of his other books can be found on his author page on Amazon. He can be reached at magicludwig1@gmail.com