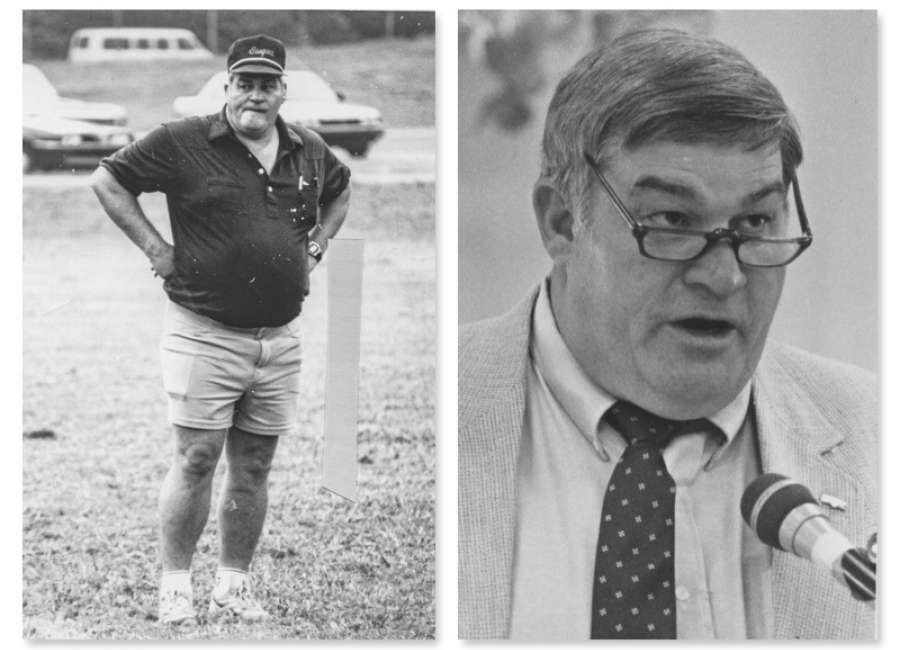 Babe Ruth once said, "Heroes get remembered, but legends never die." Ruth knew firsthand; his baseball exploits were legendary, and his presence was larger than life.
Newnan High School has an equivalent legend to Ruth in former Cougar Head football coach Max Bass. On Saturday, Coach Bass passed away, leaving behind a legacy that permeates the very fiber of the Newnan community.
Coach Bass graduated from Opp High School in Opp, Alabama, and later played football at Jacksonville State University under Head Coach Don Salls. The Gamecocks finished 6-1-2 in Coach Bass' senior season.
His first coaching experience was on the staff of Doc Ayers at Cedartown High School, where they won a state championship in 1963 when they defeated North Clayton 21-7.
Afterward, Coach Ayers left to join newly hired Georgia Bulldog head coach Vince Dooley in Athens. Coach Bass relied on some advice from Alabama Head Coach Paul "Bear" Bryant and became a first-time head coach at the Bolles School in Jacksonville, Florida.
After two seasons in Florida, Coach Bass came to Newnan to start the 1966 season. He was an instant success. His first team finished the season undefeated at 9-0-1. It was quite an achievement for a team that finished 2-8 the year before.
Over the next 29 years, the wins and the success came on the field, while the legend was built through the lives of the young men who played for him and the connection he made to his community.
He was not just the head football coach; he was an ambassador for the entire city.
On the football field, there were high-water marks. The 1981 state championship game was held at Drake Stadium, but the Cougars fell to Warner Robins 21-0.
The 1992 team finished the regular season undefeated and ranked second in the state but lost to Colquitt County in the playoffs.
In all, he won 203 games, including four region championships. Some games included in the total were games Newnan won when they should not have, and some losses when they probably should have won. That is the nature of coaching.
But as a person and a leader, Coach Bass was undefeated. He loved young people and believed in them. He loved Newnan and made his home here. He loved his church and devoted his life to his work.
This week, Coach Bass will be put to rest, but that legacy will continue. There are not many leaders in the city of Newnan today who have not been touched by his work.
Former players and competitors will share stories, and perhaps the truth will get stretched a bit. Facts should never slow down a great story.
In the end, Babe Ruth was right; legends don't die; they recreate themselves and attach to all of us in a small way. We all are better because we knew Coach Bass, and we will carry that on.