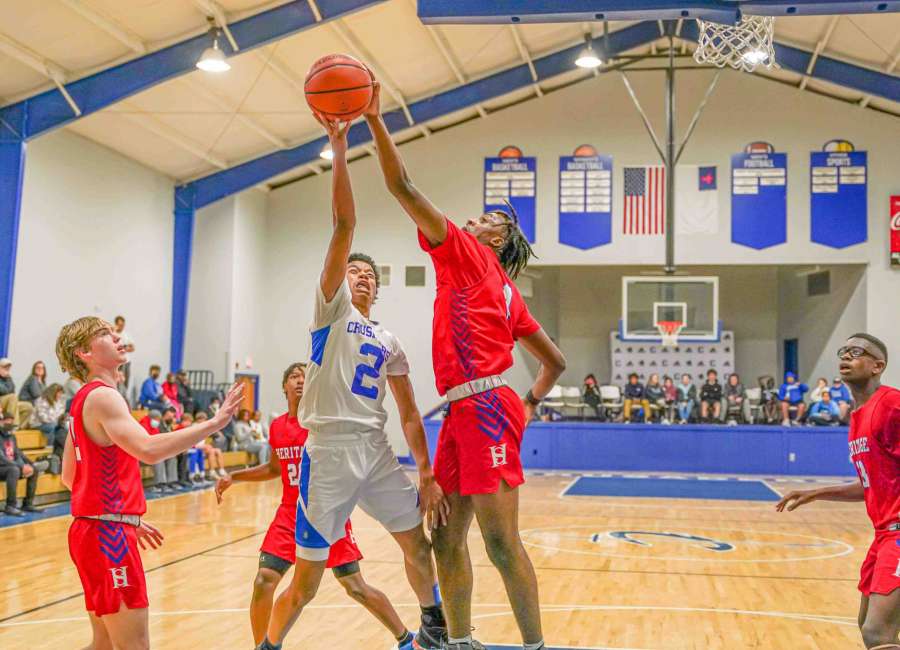 Last year, the Heritage Hawks and Central Christian Crusaders played one of the best basketball games in the year, in which the Hawks won at the buzzer.
The two teams met again, with Heritage taking this one 75-49.

The Hawks were led by Malachi Townsend who just missed a triple double. He had 18 points, 10 rebounds and nine assists, while Shaun Nichols finished with 18 points, five rebounds and four assists.
Demetrius Gibson and Max Skidmore also finished in double figures.
The Lady Hawks also found the winning column with a 43-34 victory. Michaela Mikko had 13 points and Quinn Wall added 10.
The Hawks return to the Nest on Monday, Jan. 24 night as they host region foe Brookstone.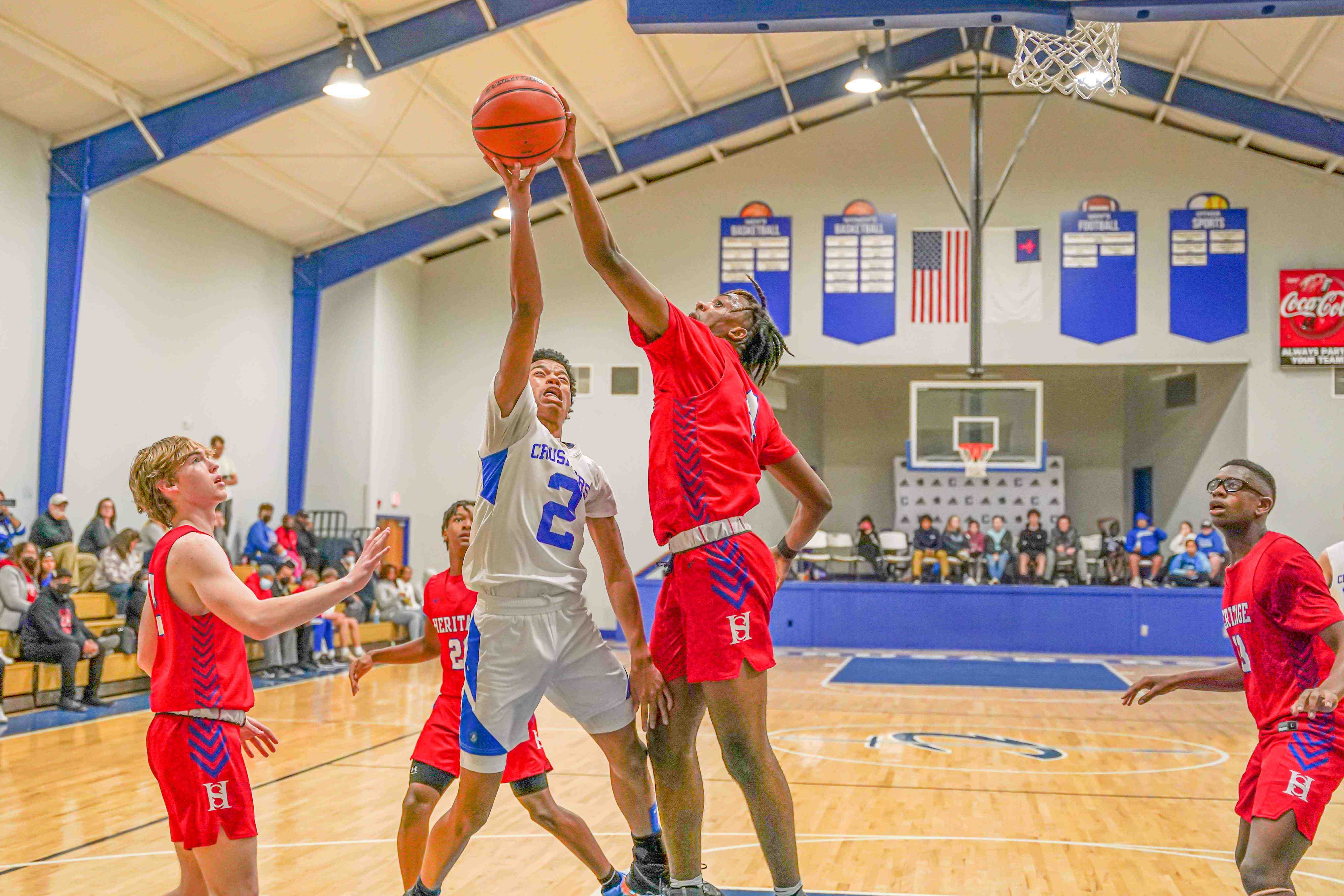 Shaun Nichols gets under the Crusader basket. (Chris Martin)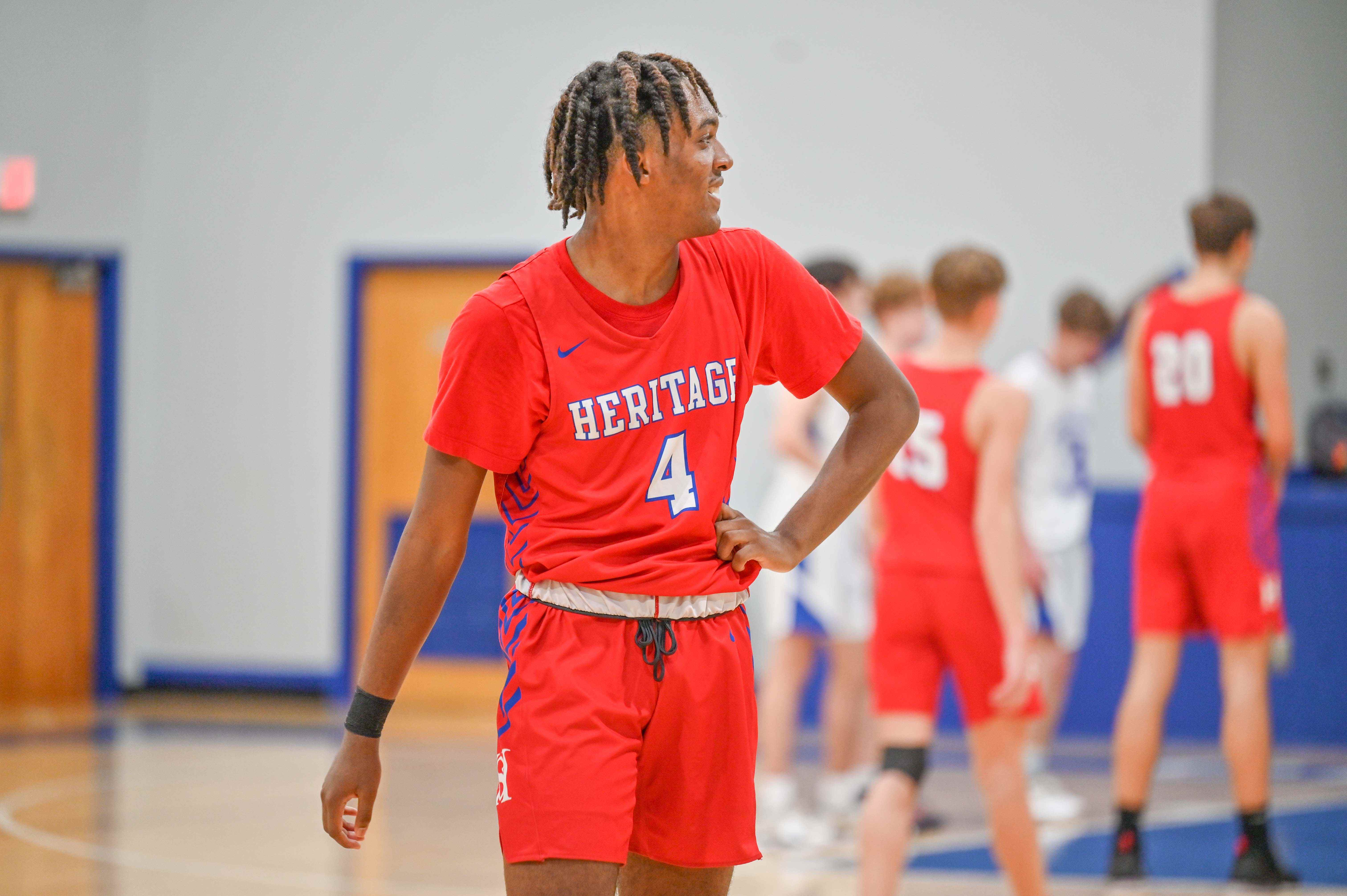 Malachi Townsend missed a triple double by one assist. (Chris Martin)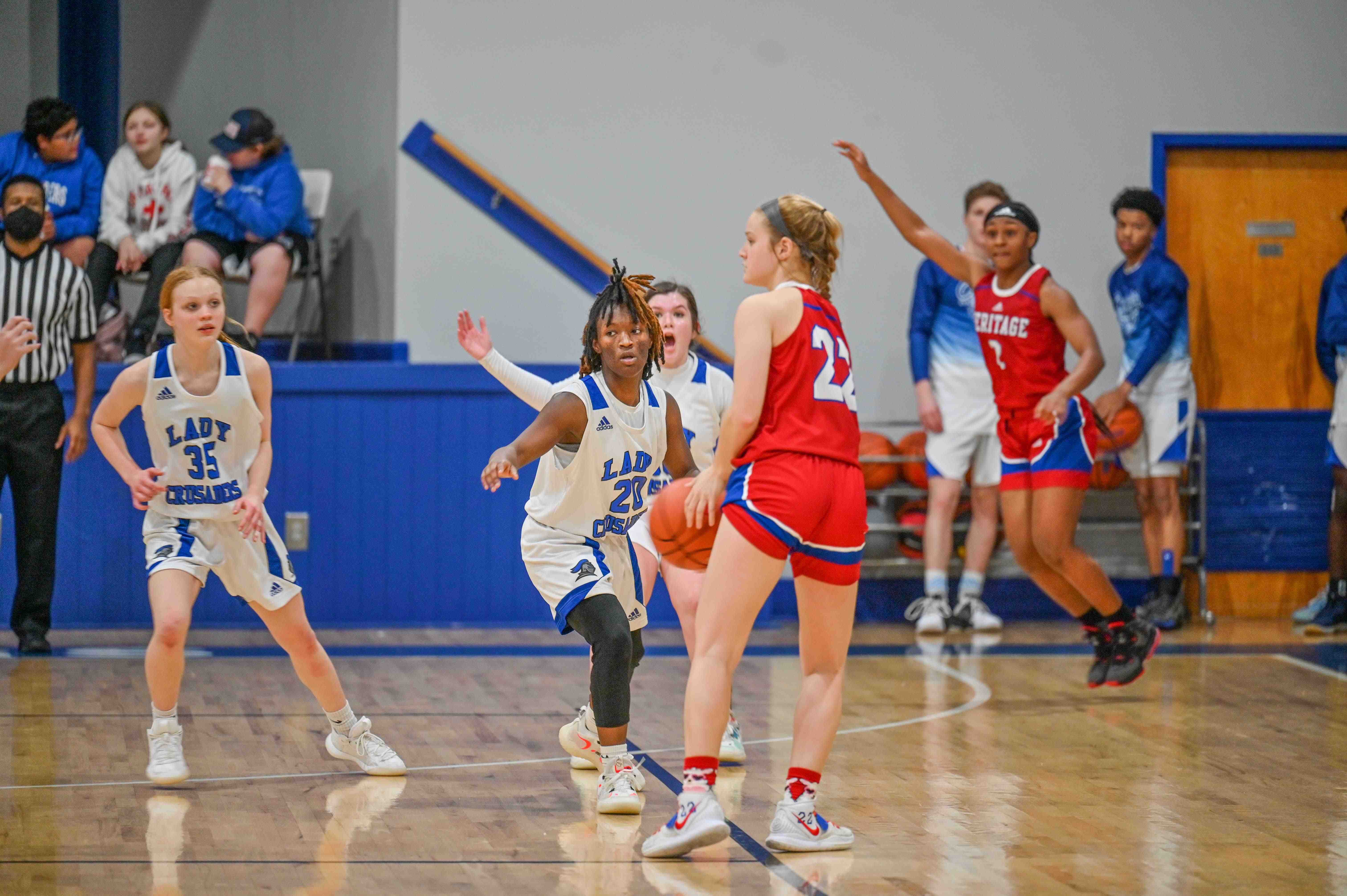 Michaela Mikko led the Lady Hawks with 13 points. (Tammy McCracken)