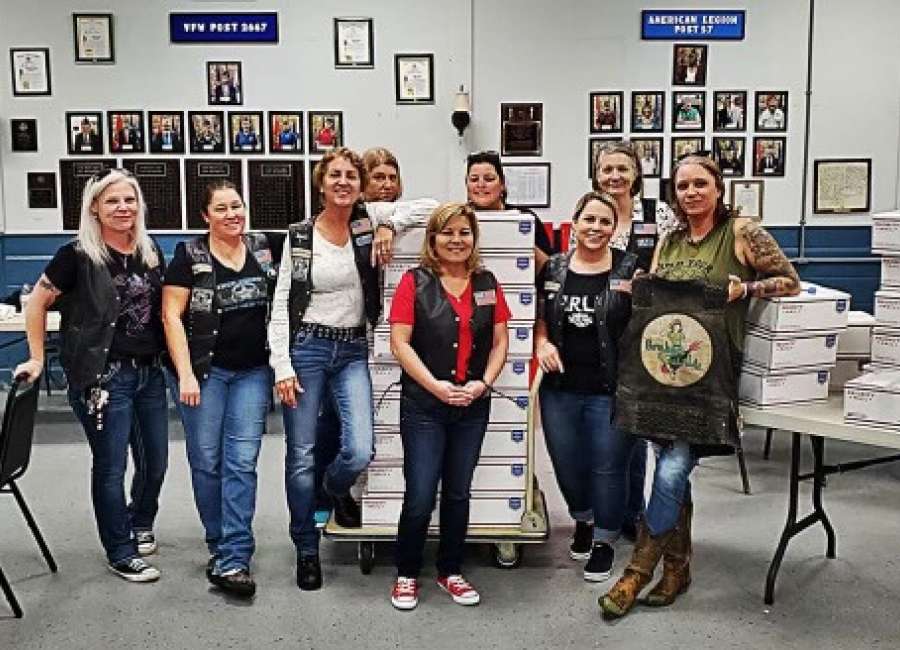 The Bomber Girls of Senoia will collect cookies for their eighth annual cookie drive on Saturday, Jan. 22 at the Coweta Veterans Club.

The collection will be from 10 a.m. - 3 p.m.
Jackie Delisle, president of the motorcycle riding club, said the cookie drive is held to deliver cookies to deployed troops by Valentine's Day.
"We're just letting them know that they're thought of and we're appreciative," she said. "We want to send them some love for Valentine's Day."
According to Delisle, in 2019 the Bomber Girls sent out 960 dozen cookies.
Cookies of any kind can be dropped off. Delisle said people usually package cookies by the dozen or half-dozen in zip lock bags.
"They don't have to be fancy, just home baked cookies," she said.
If baking isn't one of your specialties, Delisle added that you can make a monetary donation to the cookie drive, instead.
Monetary donations can be given on the day of the collection.
If you know someone who is deployed and would like them to receive a box of cookies, addresses can be provided to the Bomber Girls. Delisle said the group needs to know how long the person is stationed, to be sure the cookies arrive while they are still deployed.
For more information contact the Bomber Girls at bombergirlslrcsenoia@gmail.com .