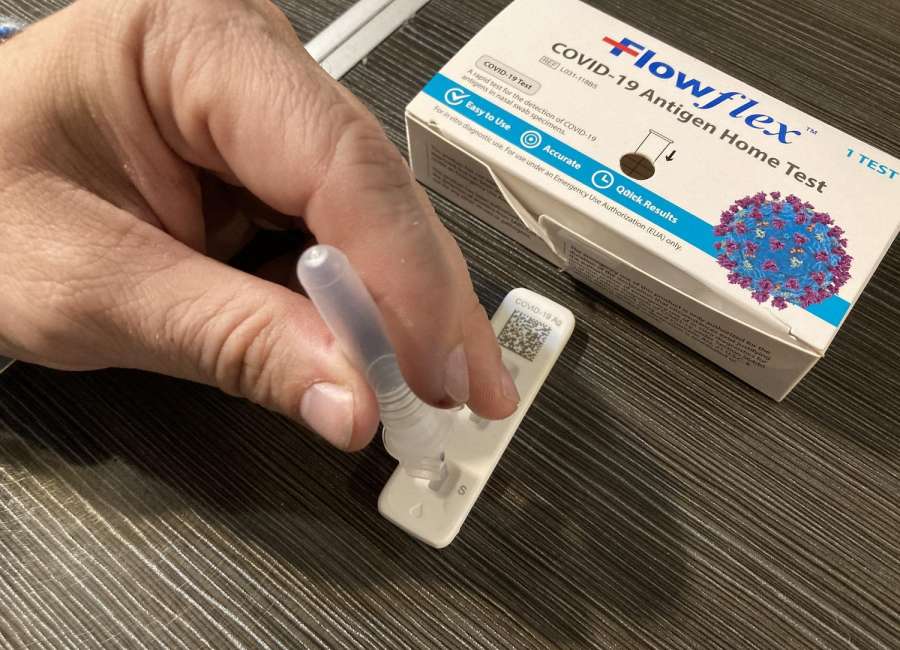 With at-home COVID-19 test kits becoming more available locally, and the federal government sending out test kits to each U.S. household, more people may be finding out they have COVID-19 by a home test kit.
Those cases aren't documented, and aren't reported in the local and state totals of cases. However, the Georgia Department of Health is encouraging people to call and report positive test results.
Those positive results won't be included in the official totals of case counts, but it is good information for officials to have.
The primary reason for reporting a positive test is so that DPH can provide people with guidance on how long they should isolate, said Hayla Folden, spokeswoman for Georgia Department of Health District 4. It could also give DPH an idea of how many people are home testing and how many positive cases aren't being reported.
"There is concern that there are more positives than what is being reported," Folden said.
Coweta Emergency Management Coordinator Nic Burgess said that there had been some local discussion of concerns that actual case counts were higher than what is being reported, because of the at-home testing.
Home tests won't be included in official case counts because there is no way of validating the test, Folden said.
Folden said that DPH has heard from people whose employers won't accept the at-home tests, either positive or negative. While people get their results immediately, there is no paper trail, copy of the results or any way to review that the test was done correctly.
Testing is more available now than it was around New Year's, and lines at the DPH testing sites are shorter now, Folden said.
"The number of people that are getting tested is trending down," she said.
To report a positive test, call 706-845-4035. Press 1 for English or 2 for Spanish. Then chose option 1 for "COVID information" and option 3 for "contact tracing representative."