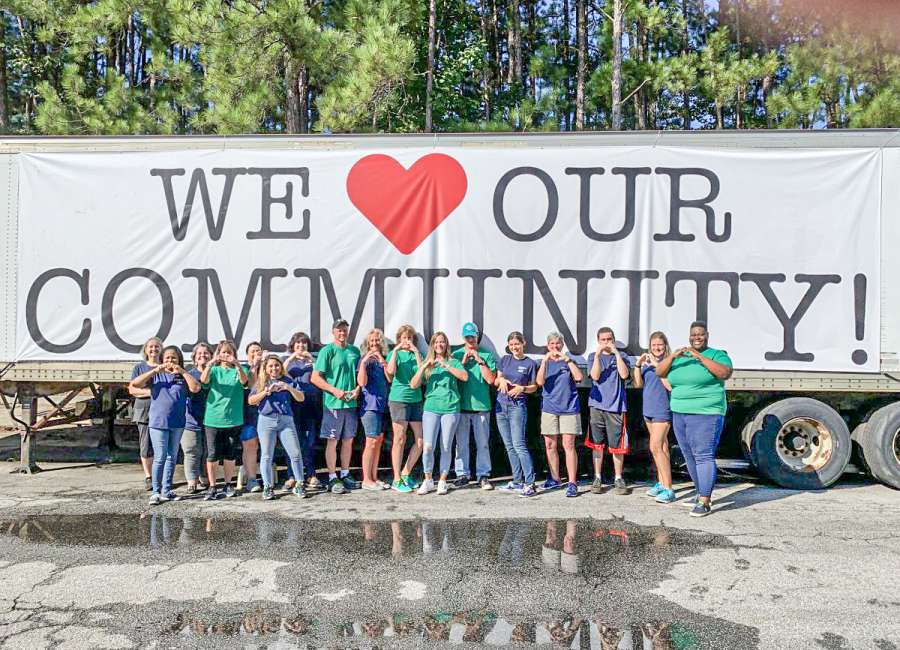 Clothes Less Traveled is currently accepting applications from nonprofits in Coweta and Fayette counties for its 2022 grant cycle.

The thrift store organization in Peachtree City uses proceeds from the sale of donated items to award grants to local nonprofits, and to award college scholarships.
Since its founding in 1997, Clothes Less Traveled has given back over $7 million in grants and scholarships. Clothes Less Traveled also provides vouchers, through its partner organizations, to allow those in need to shop for specific items.
Organizations have until Jan. 31 to fill out a short grant eligibility application on the organization's website, clotheslesstraveled.org . There is a more extensive grant application, but the Jan. 31 deadline is only for the eligibility application, which should only take 10 to 15 minutes to complete.
The organization is revamping its grants process this year and is hoping to deepen its impact by narrowing its focus. This year, grants will only be awarded to organizations in Clothes Less Traveled's service area of Fayette and Coweta counties. Previously, there was no geographic limitation on who could apply, said Pam Reid, grants chairwoman for Clothes Less Traveled.
In making the change, "we wanted to have a greater impact and we wanted to be a better and stronger community partner," Reid said. "We're focusing our resources in such a way that the local nonprofit organizations that we grant can extend their reach and deepen their footprint in their service area – we want to help them make a difference," she said. The grants team will also be adding site visits this year, which is something they haven't really done before. The site visits are a way "for us to get to know you better – we want to get to know our grantee partners better," she said.
Organizations must be a 501(c)(3) organization, meeting the definition of a public supported charity or private school, and must have had tax-exempt status for at least three years.
Clothes Less Traveled doesn't fund churches or church ministries, nonprofits that are part of a government entity, government-funded schools or hospitals, or organizations that are competitors of CLT's thrift store. That doesn't necessarily mean that an organization that operates its own thrift store isn't eligible, Reid said. If in doubt, it's better to go ahead and fill out the eligibility form.
"I want to make sure people feel encouraged to apply," Reid said. "The worst thing, to me, is to make an assumption" that your organization is not eligible and decide not to apply, she said.
While there is no standard grant amount, "we grant significantly," Reid said. And "significantly" has a different meaning for every organization.
Those who receive grants from CLT are truly grantee partners, Reid said. "That means not only do we give you resources to further your mission, but there also may be other ways we can help each other," she said. In addition, they're looking for people who are "like minded and like hearted. That is going to come through in the applications," she said.
"We're excited to have some new grantee partners."
For more information, visit www.clotheslesstraveled.org/grants/ .