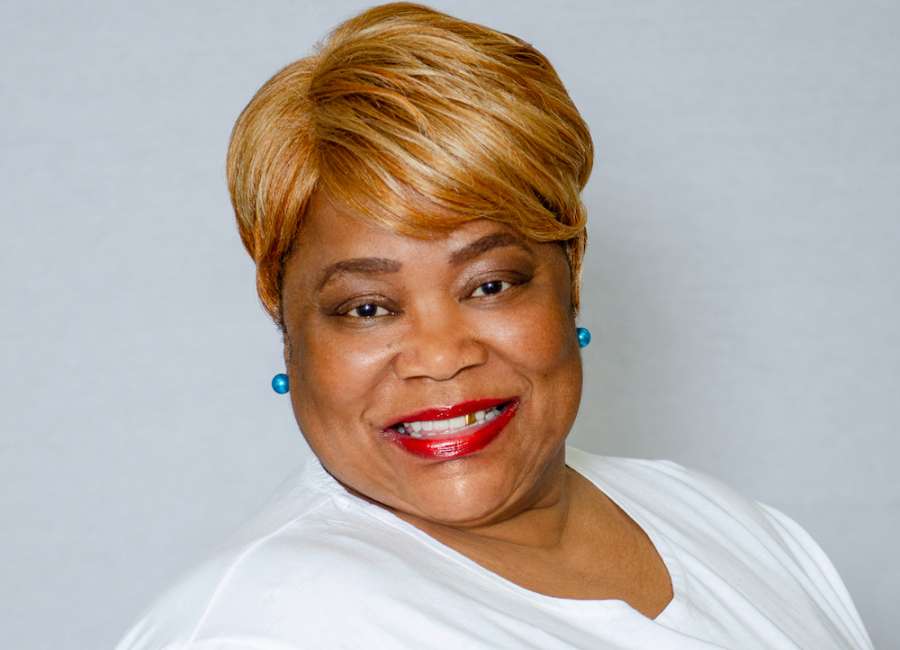 If something needed doing, Alfrieda Thomas would get it done.

Dedicated. Amazing. Funny. One of a kind.
Those were just some of the words those who knew Thomas through her longtime work in Coweta said about her this week.
Thomas, 67, passed away Dec. 15 following the sudden onset of a medical condition.
"I was once told that one of the most powerful women in Coweta County was Alfrieda Thomas," said Cynthia Bennett of Meals on Wheels and the Coweta Community Foundation. "After spending time with her, I came to understand that statement. If she said it she did it. If she dreamed it she made it happen. In everything she did there was concern for the community, dignity for everyone involved and a deep appreciation for those who dreamed and worked alongside her."
Bennett recalled how often she had seen Thomas cry tears of joy and tears of sadness. "She felt emotion in everything she did," Bennett said.
An amazing woman
"She was an amazing, amazing woman," said Amanda Camp, executive director of Coweta Court Appointed Special Advocates. "She was one of those folks that walked in a room and she lit it up. You knew she was in the room when she came in."
Thomas had worked with foster children as a CASA since 2012 – quite a long time for a CASA volunteer, as it is tough work and many CASAs can only do it for a few years.
"Mrs. Alfrieda was a very dedicated CASA. We could assign her to any case. She advocated fiercely for the children that she served," said Camp.
Thomas was also a vital part of the Coweta County Family Connection Collaborative, which Camp currently chairs. The collaborative presented Thomas' family with a plaque for her years of service at her funeral, held on New Year's Eve.
"Everybody liked Mrs. Alfrieda and she genuinely cared about the community and the people and especially the children," Camp said. "We were devastated to lose her. She definitely leaves a big hole and some big shoes to fill."
Thomas had worked with the Housing Authority of Newnan since 1997, when she became the director of the authority's new childcare center, known as Breakaway.
The housing authority started the child care center to try and help its residents break away from the cycle of poverty by focusing on factors that kept them from being successful, said Housing Authority president and CEO Sandra Strozier. Childcare was one of those issues. Several years ago, the Housing Authority transferred daycare operations to a third party.
Then, Thomas transitioned to the resident services department. "That, I believe, is what she was meant to do," said Strozier.
As resident services director, Thomas worked on a number of issues, including helping residents with transportation, child care and self sufficiency. She oversaw the authority's Neighborhood Stabilization Program, which helped public housing residents become homeowners, and the Family Self Sufficiency program.
Even though she was no longer running the childcare center, the program was so important to Thomas that she kept it as her email address.
Full of life and light
There was a light about Thomas, Strozier said.
"People gravitated to her; she had that ability to communicate with others, and she was a friendly person, she was open, she was hospitable," Strozier said. "And she made friends everywhere – I mean, everywhere. I don't think she ever met anybody that she couldn't talk to.
"She believed in what she did. The residents knew that she was sincere about whatever she told them," Strozier said.
Resident Shaquita Gates first met Thomas when she started working at Breakaway after high school.
"Ms. Alfrieda was full of life. She was one of the most joyous, most exciting, one of the most amazing people you would want to be in the presence of," Gates said. "She always cared about everybody else's feelings. She was always trying to make everybody smile, to make everybody laugh."
Thomas was a great person to work under and was always willing to help anyone that she could, she said. She remembered that during that time Thomas was also a cheerleading coach.
"She put her heart into everything that she did, whether it was cheering, coaching, being a mentor, trying to help you build for your future," she said. She recalled how Thomas would sometimes call her out of the blue, ask how she was doing, how work was going on raising her credit score, and if she needed anything.
"She will truly be missed," Gates said.
Always helping
David McCormick is a participant in the Neighborhood Stabilization Program. "She helped us get into the program and basically from there helped us get into a house. All she has ever done, that I have seen, is just help people," he said. He recalled how Thomas was taking food to people during the holidays.
"Every chance she gets, she's doing something for somebody. She's just been one of the most wonderful people," McCormick said.
"This is a tragic loss for the entire community," said Pam Gabel of the Sustainable Housing Task Force. "She was a tireless worker with a heart the size of Jupiter. She saw things that needed doing and she did them. She didn't ask for praise. She genuinely cared for her clients, colleagues, family and friends," Gabel said.
And while Thomas often dealt with serious issues, she loved to have fun and to laugh.
"She had a wonderful laugh and a smile that just lit up the room," said Camp.
Said Gabel, "she was just a great source of joy."
Ernestine Bercey called Thomas "a woman after God's own heart.
"She loved children, she cared about the welfare of everybody," said Bercey, who got to know Thomas after moving to Newnan from Louisiana after Hurricane Katrina. "Her concern was helping people."
After the March 26 tornado, Thomas was busy helping people, sending them information on where to turn, she said. "She wanted to figure out what you needed… no matter how long it took her to get it, she is going to keep at it until she was done," she said.
Each month, Thomas and other resident services staff would meet with participants in the Family Self Sufficiency program, and she loved learning things from Thomas. "I learned a whole lot of things from her. She showed genuine love, and concern."
Bercey said one thing that always really stood out to her was how much Thomas would care about children. "I don't care how many adults were standing around her wanting information – if there was a child that was standing right there, while an adult was waiting, she told that adult – you wait," Bercey said, and would take care of what the child needed.
"She was really awesome. She spent so much quality time with the children," she said. And she would go out of her way to spend her own money to help, Bercey said.
"It was never about her. It was about the people, about the children. About giving you what you need, and making things work," she said. Just being around Thomas helped her grow as a person, Bercey said.
"Can you imagine if everybody was like Ms. Alfrieda, what would this world be like if they were all like her? With her genuine concern and getting it done? We wouldn't be having any major problems," Bercey said.
A memorial fund for Thomas' family has been set up through the Coweta Community Foundation at https://cowetacf.fcsuite.com/erp/donate/create?funit_id=1247