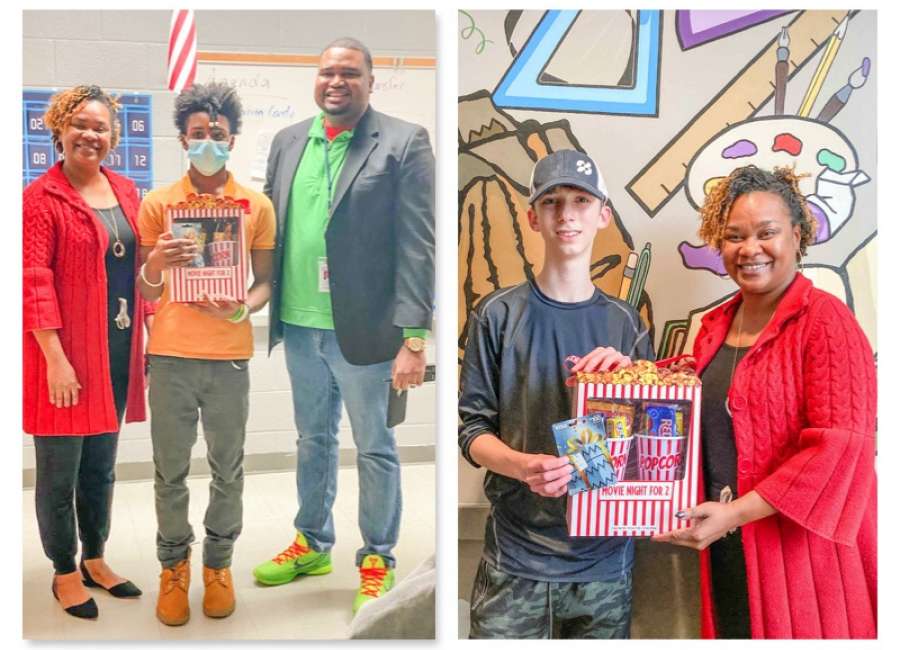 The Drug Free Coweta coalition recently held an essay contest encouraging local students to write about the dangers of drunk and drugged driving. Information about the essay contest was distributed to local school principals, and teachers could choose whether to have their students participate.

A middle school and high school winner were recently chosen and presented with prizes, including a movie-themed gift basket and a $100 Visa card.
Isaac Braun, a ninth grader at Trinity Christian, earned the high school award. Bryce Little, an eighth grader at Lee Middle School, was the middle school winner.
Braun said he was inspired to write the essay because of how a friend has been impacted by drug use in her family. "I wanted to help people make sure they don't do drugs and that they know what the consequences are when they do drugs," Braun said. His teacher offered extra credit for students who participated in the essay contest, but Braun didn't know about the prize until it was awarded.
Kenisha Washington, program coordinator for Drug Free Coweta, said she enjoyed how Little's essay told a story and gave a vivid picture of the consequences of drug and drugged driving.
December is National Drunk and Drugged Driving Awareness Month. The essay contest was created to get youth thinking about the dangers of drunk and drugged driving before the holidays, and to create a way for Drug Free Coweta to connect with local youth and build the coalition's youth action team.
The Youth Action Team is open to local youth ages 13-19. For more information contact Washington at kenishawashington@avpride.com or 404-984-3613.