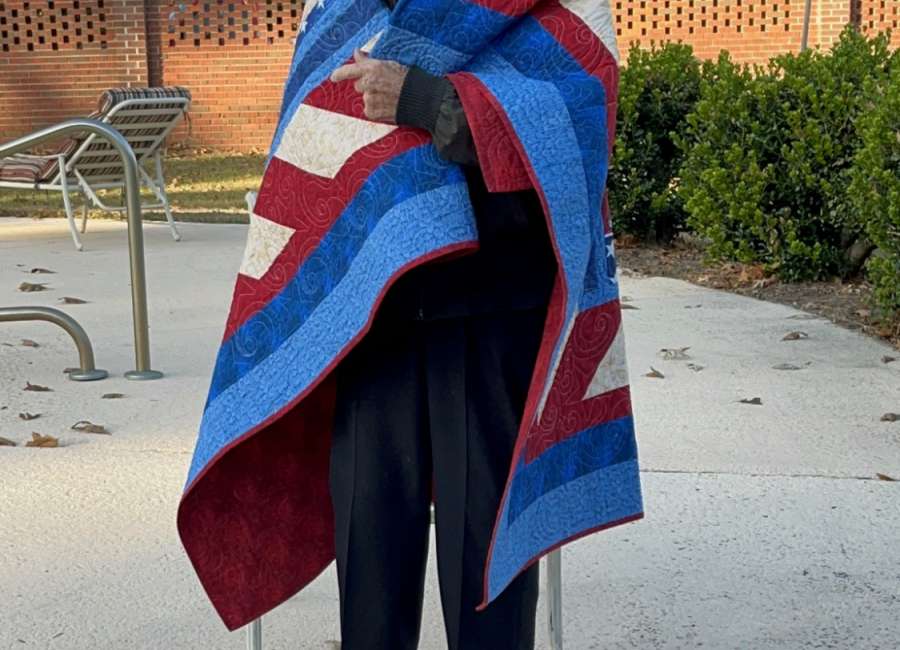 Two area veterans were presented Quilts of Valor recently, bringing the total to 699 quilts given out to area veterans since 2014.
Quilts were awarded to Brandon Kight, who served in the U.S. Marine Corps from 2000-08 and Charles Speight, who served in the U.S. Navy from 1943-45.
Brandon Kight received a quilt at his home on Nov. 20. He served in the Marine Corps from 2000-08 as an infantryman, and saw action in both Iraq and Afghanistan during the War on Terror.
Kight was stationed twice in Iraq and twice in Afghanistan.
Charles Speight was drafted into the U.S. Naval Air Corps at 21 years old, and served from Jan. 1943 until Sept. 1945.
He attended flight training in Corpus Christi, Texas for eight months, where he learned to fly the Piper Cub, the N3N biplane and the F6F Hellcat while completing his training in the U.S. and Admiralty Islands in the South Pacific.
The F6F Hellcat, a carrier-based fighter plane, was the Navy's dominant fighter in the Pacific Theater of World War II.
Speight flew the Hellcat off the USS Lexington and USS Yorktown aircraft carriers, supporting the invasions of Iwo Jima and Okinawa, and he flew over 70 missions over Japan.
His awards include two Distinguished Flying Crosses, four Air Medals and two Presidential Unit Citations.
His quilt was pieced and bound by Karen Daniels and quilted by Pam Hayes.