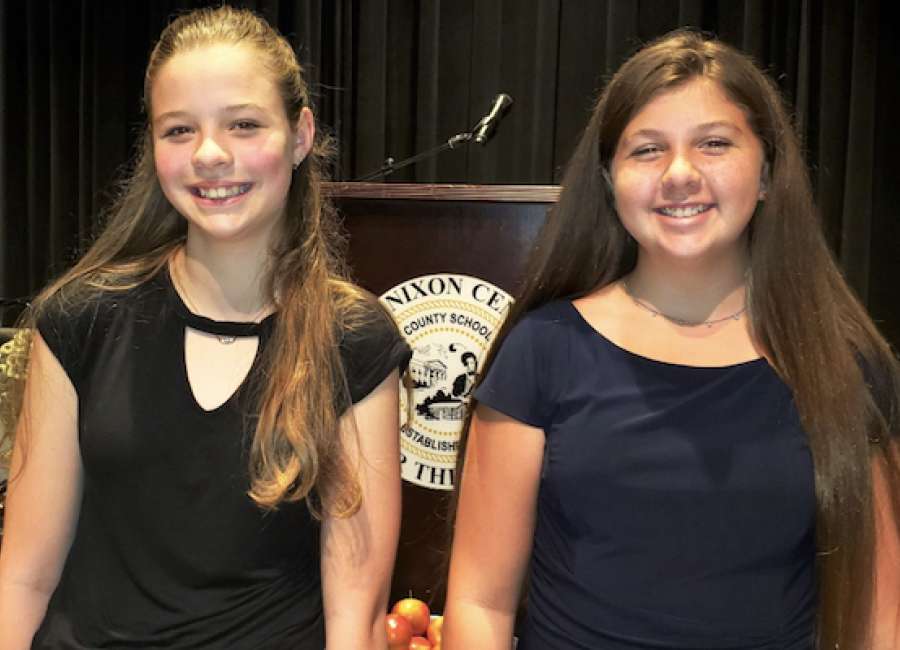 Two Coweta County School System middle school students recently became the newest Coweta recipients of the Georgia REACH Scholarship.

Katlynn Scheibe of Blake Bass Middle School and Ashlee Weaver of Lee Middle School signed commitments during a ceremony at the Nixon Centre, pledging to maintain good student records and graduate from high school.
When they do, they will be eligible for a $10,000 scholarship toward attending a Georgia HOPE Scholarship-eligible college or university.
Weaver and Scheibe were joined by family members, community dignitaries and school officials, at the ceremony. The two students join other Coweta County REACH scholars who have been selected since the scholarship program was launched in Coweta in 2015.
REACH is a needs-based mentoring and scholarship program supported by state and local private funding. The program was started in 2012 by Gov. Nathan Deal as part of his Complete College Georgia initiative.
REACH is designed to ensure that academically promising students have the academic, social and financial support needed to graduate from high school and complete college.
In Coweta County, local donors Bob and Millie Coggin, Steve and Marie Swope, and the Edgar B. Hollis Foundation – represented by Robert Hancock – combine funding with state funds provided through the Georgia Student Finance Commission for the scholarships.
The Patrons of the Centre work with the school system to manage the program, and a local selection committee interviews applicants.
"This is a great day for these students, and for our system and the schools here today," said Superintendent Evan Horton.
"Congratulations to you, and to your families," he told Scheibe and Weaver.
REACH scholars who successfully meet all requirements through graduation receive a $10,000 scholarship, which is often matched by HOPE-eligible colleges or universities the students attend.
Both students are also paired with mentors who will help them succeed as they start high school and begin work towards graduation next year. The program is overseen by Assistant Superintendent Marc Guy.
The students' current middle school and high school principals also attended Tuesday's ceremony, along with family members and Coweta's 10 other REACH scholars.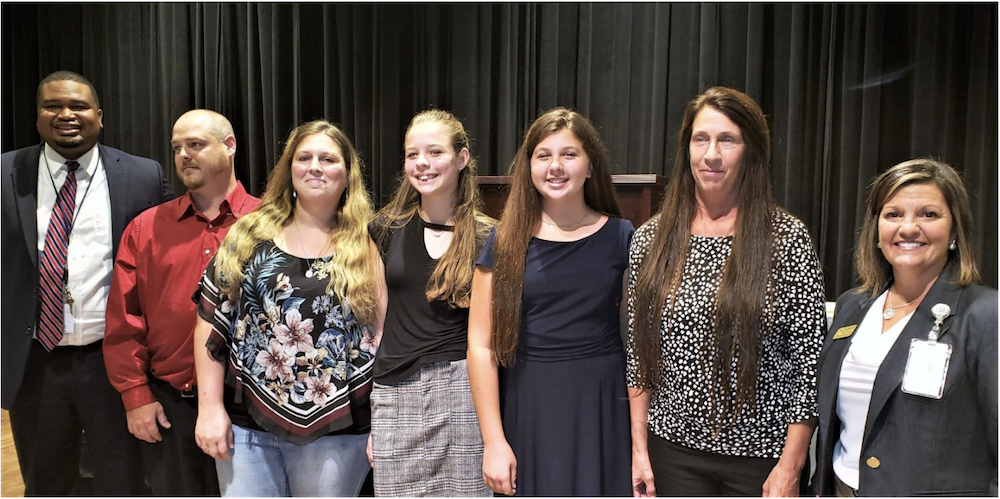 Coweta County's newest REACH Scholars, Ashlee Weaver and Katlynn Scheibe, are pictured with their relatives and principals at a signing ceremony at the Nixon Centre. (Photo courtesy Coweta Schools)