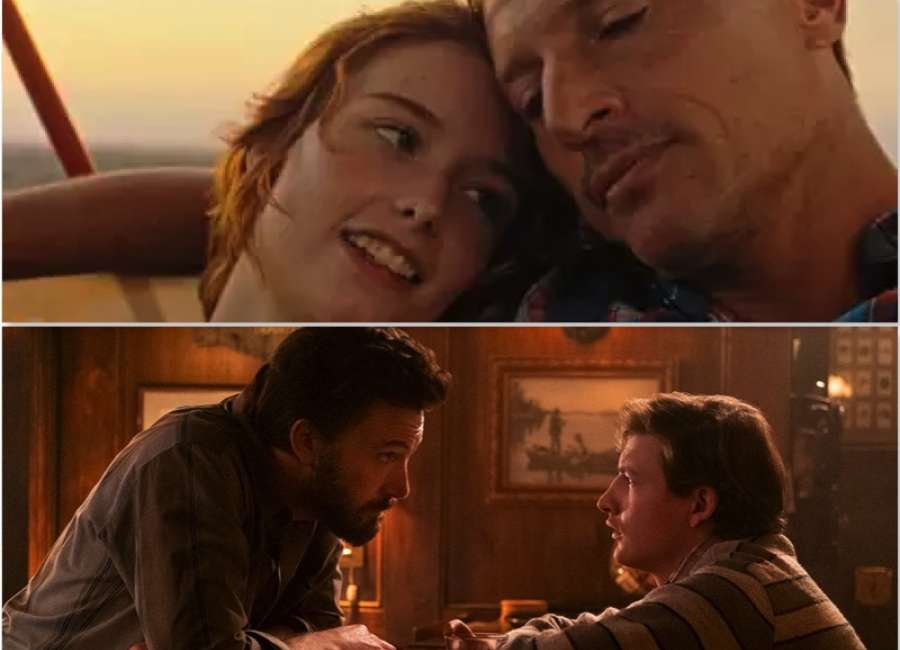 By Jonathan W. Hickman
Red Rocket: "Icky" relationship story will divide audiences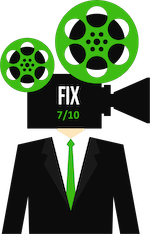 Some critics, including this one, justifiably pointed out the potentially troubling age difference between the eventual lovebirds in the beloved film "Licorice Pizza."
I resolved that dilemma by praising writer/director Paul Thomas Anderson's restraint; his "Pizza" was ultimately a good-natured coming-of-age tale that should play well for a broad viewership while skillfully avoiding the icky factor.

But while that auteur delivered one of the year's best films, another celebrated filmmaker, Sean Baker (see his transcendent "The Florida Project"), took a May-December romance a bit further. In "Red Rocket," Baker spins the story of a hapless forty-something adult film star named Mikey (Simon Rex) who falls for a very young donut shop clerk called Strawberry (Suzanna Son). Baker leaves little to the imagination, which has produced some divisive opinions.
Dead broke and jobless, Mikey hops a Greyhound bus unceremoniously returning to his rural hometown of Texas City, Texas. While he made quite a name for himself as a porn star in the big city, all his money has evaporated, and he's left with little more than the dirty shirt on his back. He hopes to rekindle a relationship with his ex-wife, Lexi (Bree Elrod), and crash at her place until he's able to find something new to sustain him.
Lexi lives with her mother, Lil (a wonderfully natural Brenda Deiss in her first on-screen performance). The two women spend their days drunk or high, and although Mikey is an annoyance, his presence offers a change of pace, and if he can chip in a few bucks for the rent, all the better.
Finding a job is difficult for Mikey; his resume as an adult film actor didn't prepare him for traditional 9 to 5 employment. Since porn isn't a growing industry in town, Mikey turns to the next best thing—selling pot. And because he's got no problems breaking the law, Mikey quickly becomes an asset to the local supplier. But selling drugs isn't part of Mikey's long-term plan.
In another life, Lexi joined Mikey in adult movies. She was a total pro until she gave it all up and moved home. And when Mikey sees Strawberry, he's confident that he can take her to the West Coast and make her the next porn sensation. Romancing her is just part of the job.
Baker's rough naturalistic visual style combined with his use of non-professional acting talent can be hit or miss. Deiss, for example, is uneven, but I appreciated her authenticity. Former MTV VJ, Rex, is terrific. He plays down and out so well that you might think he's been there. And Elrod is his roughly worn equal. It's these two performances that provide a solid foundation.
But where you fall on the romantic aspects of the narrative might depend on your strict moralistic worldview. Sure, Strawberry is of age, likely several years older than the male protagonist, Gary, in Anderson's Oscar hopeful "Licorice Pizza." However, there's still an intentionally uncomfortable feeling floating about the film.
Baker is no stranger to provocative cinema. His 2015 effort, "Tangerine," followed transgender prostitutes through a day on the dangerous streets. That film was shot on an iPhone, and the intimacy of the visuals was remarkable. While "Red Rocket" isn't shot on a mobile phone, it shares the indie look and feel that marks Baker's work.
Baker worked with cinematographer Drew Daniels to perfect the grainy look of "Red Rocket." Daniels was previously responsible for lensing Jim Cummings wonderful short "Thunder Road." He also shot the Trey Edward Shults feature "Krisha," one of the best and most disturbing Thanksgiving movies ever made. The Baker/Daniels pairing here is a good one, producing harsh evocative images.
"Red Rocket" is an unsettling movie. Rex is excellent at playing, an awkward, slimy player who naïvely believes that he can manipulate a young woman. And Baker's ambiguous conclusion appropriately hints at a rough road ahead.
The Tender Bar: Bland adaptation of memoir is pleasant enough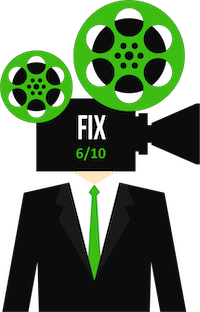 On the other end of the spectrum from an edgy film like this year's "Red Rocket" is George Clooney's amiable "The Tender Bar." This pleasant but unremarkable movie is an adaptation of a 2005 memoir by J. R. Moehringer.
When Clooney began his career as a feature film director, he told edgy, stimulating stories with his camera. But he's gotten more and more risk-averse ever since. I've not read Moehringer's book, but this movie version is a bland affair.
Tye Sheridan (see "Ready Player One") plays Jr, a bright boy whose father is physically non-existent in his life. Because his father is a popular radio DJ, Jr tunes in to "visit" with his dad, if only through the elusive airwaves. It's an unconventional relationship frowned upon by his mother (Lily Rabe).
After his parent's divorce, Jr and his mother live with her father (a crotchety Christopher Lloyd) and mother (Sondra James). In this new location, her brother, Charlie (Ben Affleck), takes on fatherly duties. Uncle Charlie is the ultimate bachelor, owns a bar, continues to live with his mom and dad, and has a keen interest in literature. Although he's never attended college, Charlie casually mentions that his father once attended Dartmouth. Of course, Charlie's passion for the classics rubs off on Jr, who eventually ends up at Yale.
This agreeable coming-of-age drama never rises above charming. While I'm sure the source material is profound, it doesn't translate effectively to the screen. And the overly manipulative concluding act involving Jr's alcoholic father doesn't ring true.
Affleck is solid, as ever, but unfortunately, he's required to reel off pearls of wisdom without ever letting his macho guard down. So many characters feel like caricatures pointing up that this project might have been better suited for the small screen.
Top Ten Movies of the Year
Licorice Pizza – This controversial coming-of-age drama captured my heart. It also renewed my appreciation of director Paul Thomas Anderson, whose last two movies had him going in an esoteric, alienating direction. "Licorice Pizza" is about an enterprising youngster and his enduring crush on a woman ten years his elder. The film is an unabashed crowd-pleaser that's just edgy enough to explore complex topics while never giving in to darker impulses.
The Power of the Dog – Writer/director Jane Campion could capture her second Oscar 27 years after receiving the award for "The Piano." Look for several other nominations, including best actor for Benedict Cumberbatch, who portrays a troubled rancher in 1920s Montana. Cinematographer Ari Wegner and composer Jonny Greenwood should be in the running for awards recognition as well. "The Power of the Dog" is one of the year's best-made films.
Mass – This is the intimate drama that few are talking about, but everyone should see. "Mass" is actor Fran Kranz's impressive directing and writing debut. The tense story concerns two couples brought uncomfortably together by an all-too-familiar tragedy. Look for Ann Dowd (of HULU's "The Handmaid's Tale") to be recognized for her performance as a mournful mother who wants to tell her counterparts so much, but legal and societal restrictions hold her back. "Mass" is one of the most authentic, cathartic viewing experiences I've had in recent memory.
Belfast – Director Kenneth Branagh's highly stylized depiction of the Irish city during "The Troubles" in 1969 works gloriously by relying on a child's perspective. Branagh shows us a moment of growth as a little boy experiences things without the capacity to reconcile his thoughts and feelings. Young actor Jude Hill delivers one of the year's best performances as the nine-year-old protagonist Buddy. And look for Ciarán Hinds to garner awards notice for his work as Buddy's sensitive grandfather. "Belfast" is a striking exercise in perspective that exemplifies the best qualities of cinematic storytelling.
Summer of Soul (…Or, When the Revolution Could Not Be Televised) – Musician Questlove shepherds this remarkable documentary that tells the story of the 1969 Harlem Cultural Festival. Sadly, that festival was overshadowed by another 1969 groundbreaking, influential music concert event that mired its attendees in a muddy pasture on a dairy farm in another part of New York. The far less destructive Harlem Cultural Festival might have been forgotten if it wasn't for forty hours of footage recorded by television producer Hal Tulchin. Restoring and carefully assembling the footage, director Questlove mixes in touching interviews with the performers and festival-goers. "Summer of Soul" is a treasure that touched my soul.
Zola – To craft "Zola," director Janicza Bravo used a series of viral tweets by exotic dancer A'Ziah King in 2015 that led to a popular Rolling Stone article by David Kushner. The cinematic result is one of the most provocative and entertaining films I saw in 2021. The story starts as a fun road trip and ends with a frightening descent into the madness of sex trafficking. It's a darkly funny but deathly serious cautionary tale that shows how quickly terrifying players can criminally exploit an unsuspecting, desperate young person.
Flee – This unusual non-fiction entry could capture award nominations in animated and documentary film categories. In telling the story of Afghan refugee Amin Nawabi, "Flee" director Jonas Poher Rasmussen adopts the animation approach taken in the Oscar-nominated "Waltz with Bashir." In a series of interviews, Amin comprehensively relays his harrowing story of escape from Afghanistan for the first time in his life. To accompany Amin's recollection, Rasmussen and his team use animation to recreate the events. It's a powerful representation made all the more chilling because the story is true and told by the man who survived it.
Petite Maman – Writer/director Céline Sciamma (see 2019's "Portrait of a Lady on Fire") does the impossible. With "Petite Maman," she delivers a practically G-rated classic that runs for a scant one hour and twelve minutes. The film is about a little girl named Nelly who, while working with her parents to clean out her late grandmother's home, meets, in the nearby woods, another little girl named Marion. Their adventures eventually reveal touching emotional truths. It's compelling incrementally told stuff. And like youngster Jude Hill in "Belfast," "Petite Maman" child stars Joséphine and Gabrielle Sanz give us two of the year's best performances.
King Richard – Will Smith is a shoo-in for another Oscar nomination, if not the award itself, for his peerless portrayal of Richard Williams, the driven father of tennis superstars Venus and Serena. As an inspirational sports story, "King Richard" is top shelf. And it was one of the best family movies of the year.
CODA – CODA stands for child of deaf adults. Written and directed by Siân Heder, the movie introduces us to the Rossi's, an Italian family of fishermen living in Gloucester, Massachusetts. The youngest daughter, Ruby (Emilia Jones), is the only hearing member of the foursome. And when she decides to pursue her love of singing, the Rossi family dynamic is placed in jeopardy. "CODA" was one of the most heart-wrenching and rewarding movies I saw in 2021.
Honorable Mentions: The Killing of Two Lovers; Pig; A Hero; The Rescue; The Novice; The Lost Leonardo; The Suicide Squad; Nightmare Alley; In the Heights; and Paper Spiders.