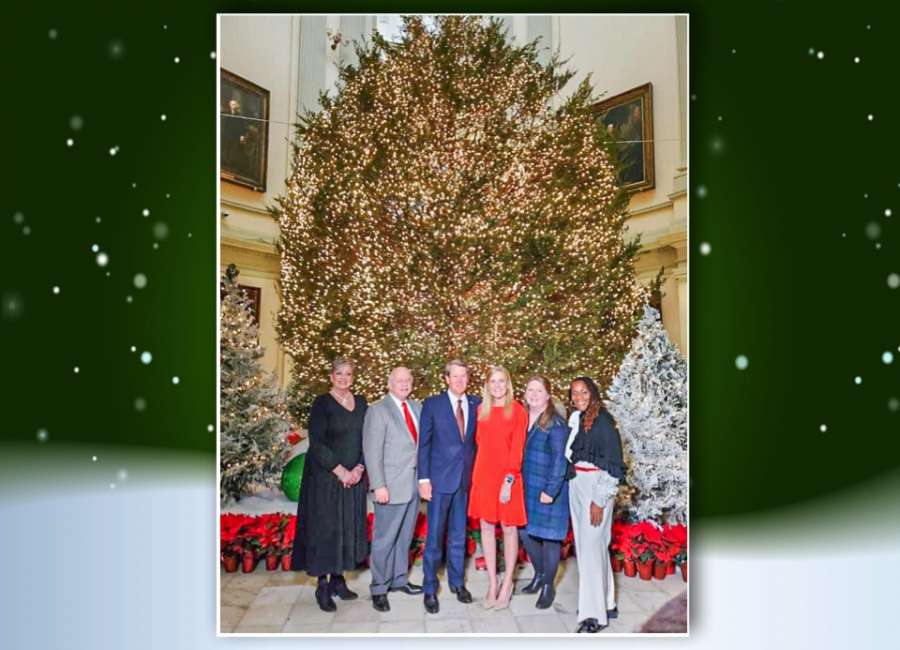 Two Palmetto-grown Christmas trees are now on display at the Governor's Mansion and Capitol rotunda.
The 23' Eastern Red Cedar comes from the Palmetto Water Plant, located off Waterworks Road, and is on display in the Capitol rotunda.
A second tree, located less than a mile away in Coweta County, was donated by a private owner, where it was taken to the governor's mansion and is on display outside.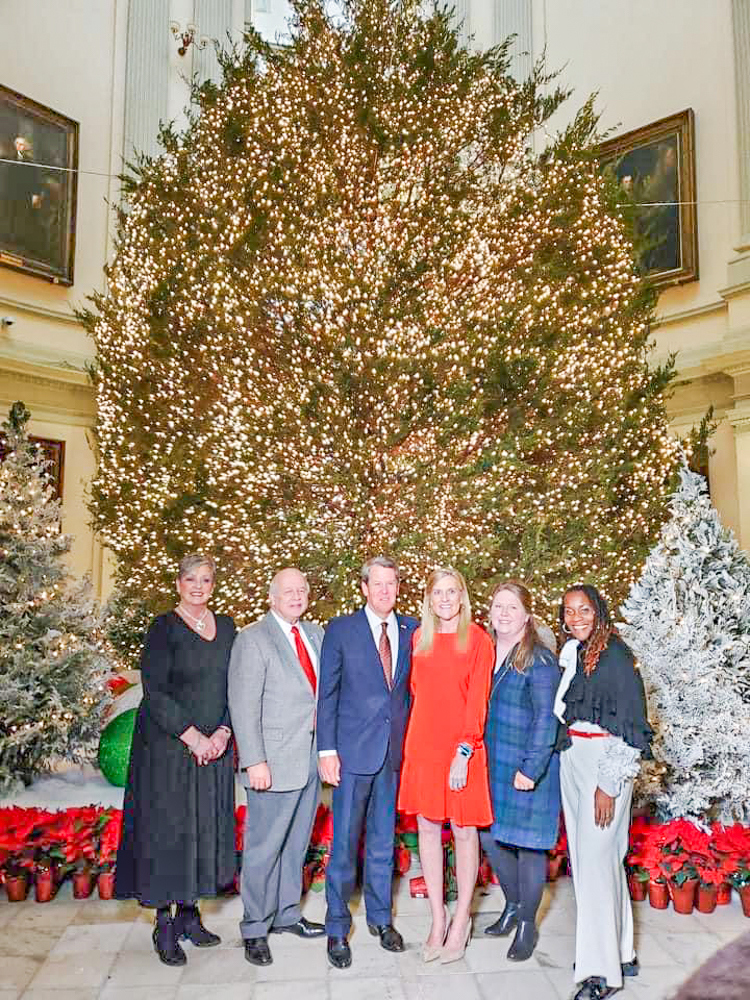 From left are Councilmember Patty Willey, Mayor J. Clark Boddie, Gov. Brian Kemp, First Lady Marty Kemp, Jessica Wilbanks, and Councilmember Teresa Thomas-Smith.