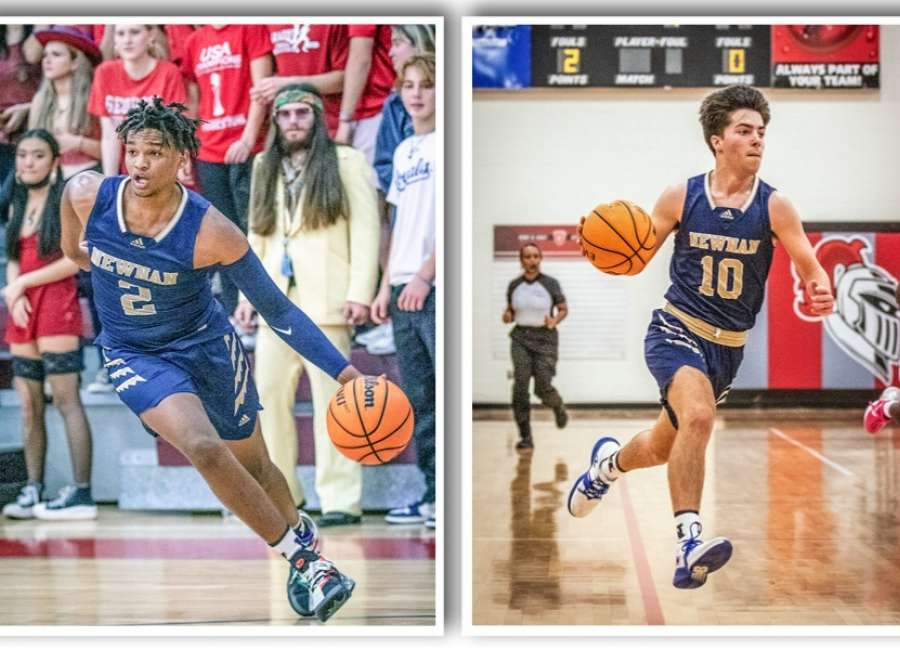 BY DERRICK TEAGLE
The Newnan basketball team is playing well in the Holiday Tournament at LaGrange High School.
On Tuesday, the Cougars took on the Carrollton Trojans in a fierce defensive battle. The Trojans' Nik Harness scored the Trojans' first seven points and Brown scored the Cougars' first seven points.
The Cougars led 15-13 at the end of the first period. The second quarter featured the defensive prowess of Johnathan Clark with three steals and the amazing shooting ability of Wesley Drake. The Cougars went up by nine (33-24) heading into the halftime intermission.
The Trojans O'Brien Watson penetrated and scored eight points in the third quarter to make it 40-35 going to the final period.
But the Cougars' clutch free-throw shooting down the stretch was enough to beat the Trojans 53-41. Zion Brown and Wesley Drake led the Cougars with 21 and 12 points respectively. Newnan also got contributions from Derrius Teagle (seven points) and Jayden Morrison (six points).
The following day, Newnan faced the Opelika Bulldogs for the first game of the Wednesday session at the Holiday Tournament. The Cougars led the Bulldogs 15-14 after the first period and got some balanced scoring in the first half from reserve forward Derek Pomales with six points and six rebounds.
A run at the end of the third period helped the Cougars go up 43-35. Consistent free-throw shooting by Zion Brown, Wesley and Wheeler Drake gave the Cougars a 62-54 victory over the Bulldogs.
The Cougars got major contributions from Zion Brown (18 points, six rebounds), Wesley Drake (16 points, three steals), Derrius Teagle (10 points, 11 rebounds, three steals), Wheeler Drake (seven points, three steals) and JJ Walden (five points, two blocks).
Thursday marked Newnan's third straight win in the tournament, defeating the Valley Rams 51-44, and sending the Cougars (10-4) into the new year with double-digit wins for the third straight season.