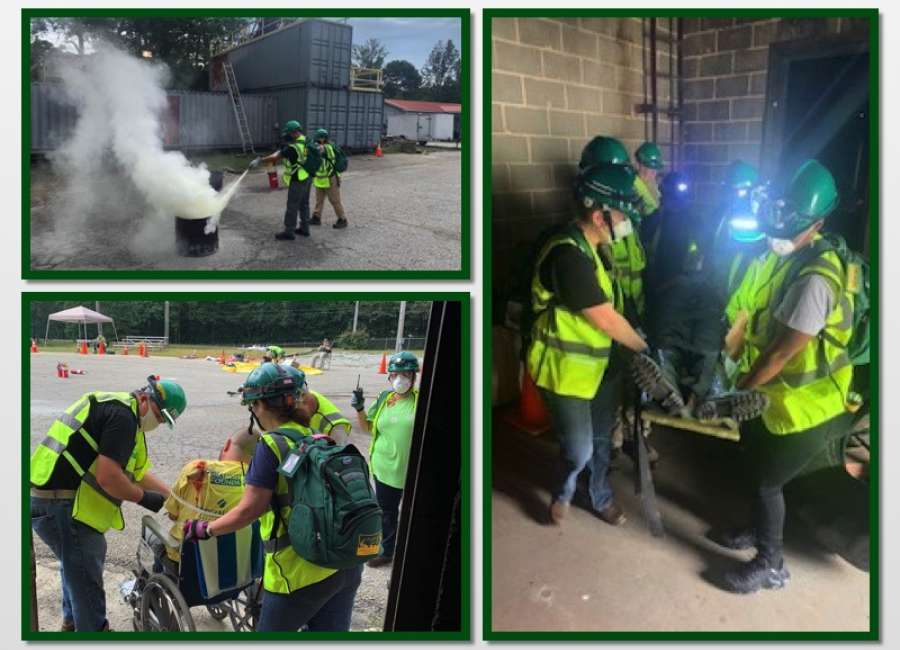 Coweta County will be launching its second Community Emergency Response Team training in January.

The next 10-week CERT class starts in January and is filling up rapidly. There are 28 slots for the 2022 class, said Coweta Emergency Management Coordinator Nic Burgess.
This will be the second training class since Coweta restarted its CERT program. Multiple CERT trainings were held several years ago, but the program became inactive.
CERTs are volunteer teams who can perform basic emergency response activities before, during and after disasters. They're trained to help themselves and others, and may also be brought on to work at events, according to Burgess.
After classroom training, CERT members take a written test and also have a day of disaster drill training at the Newnan Public Safety Training Complex.
"It's a good day with a lot of training," said Burgess.
During the drill day, CERT members learn how to put out fires, search and rescue and evacuation skills, including how to carry out a victim. Drill day included an assignment to enter a building and search for victims, evaluate the victim and transport the victim out of the building.
CERT members are also trained to do things like turn off gas and water services to homes.
They learn skills that allow them to help them respond to disasters facing them and to manage situations until public safety officials arrive.
CERT teams can also perform basic response activities such as checking on neighbors, distributing information to the public, supporting emergency operations centers and helping manage traffic and crowds.
Burgess said he's hoping to eventually train the teams to help out at events.
CERT programs give the county a way to organize people who want to volunteer but who may not be in public safety. During the training classes, Burgess said they brought in subject matter experts such as fire fighters, paramedics and police officers to teach classes.
"We're trying to bring in the folks with the most knowledge and expertise to teach these classes," he said.
The first CERT training filled up quickly, and the current class is receiving a lot of interest.
It's great to hear that people want to be involved, Burgess said.
The county will likely offer the training class each year, but if there is high demand, more classes might be offered.
To apply for the class, visit https://bit.ly/cowetacert .