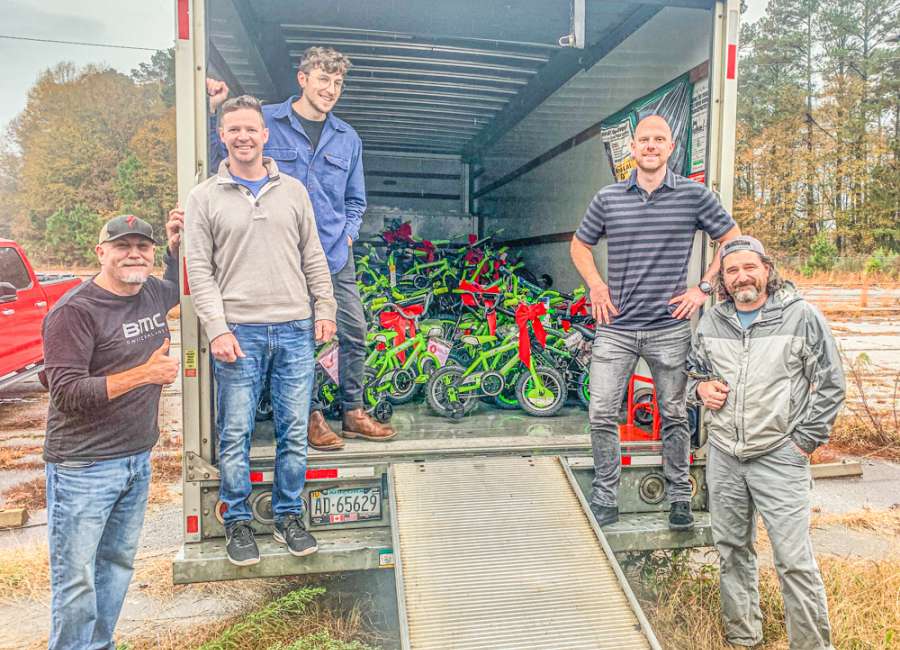 MTB Atlanta, Bike Coweta and Southcrest Church recently partnered up to deliver 88 bikes donated by Piedmont Newnan Hospital to the Bridging the Gap "Coweta in Christmas" program at Southcrest Church.

The bikes will be provided to underserved children in Coweta through the Coweta in Christmas program.
Southcrest Church has been involved with the "Coweta in Christmas" program for a number of years and has served hundreds of children over that time.
One of the goals of both Bike Coweta and MTB Atlanta continues to be to get more kids on bikes and to reach more underserved communities. This project provides a way to accomplish that goal, according to Brett Davidson, executive director of MTB Atlanta.
"MTB Atlanta is beyond excited to partner up with these local organizations to provide new bikes to Coweta kids. We thank Piedmont Newnan for their support and appreciate the staff at Southcrest Church for facilitating this program," Davidson said.