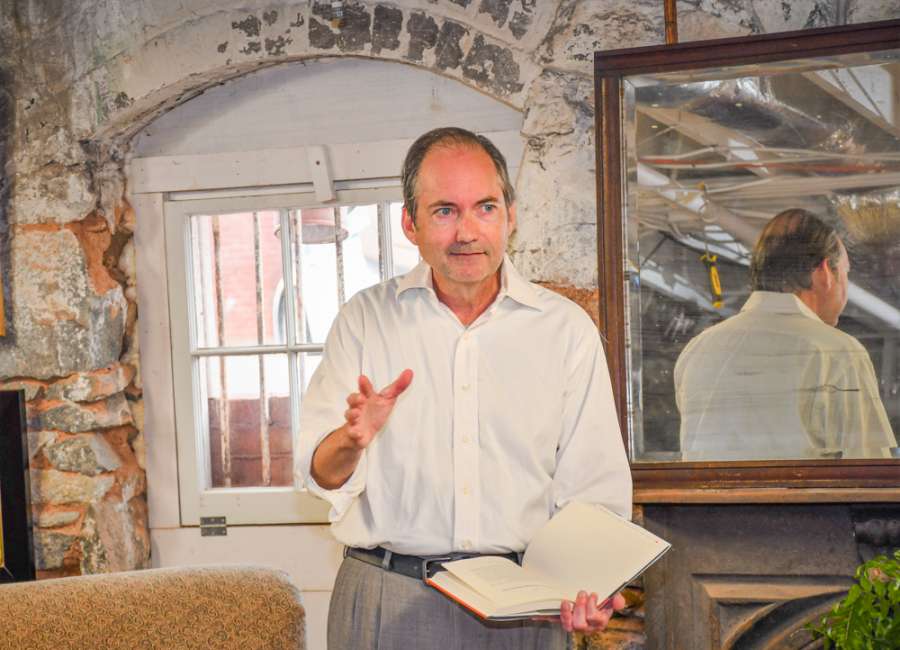 Jim Lovell was very nearly lost in space.
Lovell, the real-life astronaut portrayed by Tom Hanks in the 1995 Ron Howard film "Apollo 13," says people often ask him if he and his two colleagues panicked, after an explosion damaged their spacecraft on the way to the moon in April 1970.

"We could have panicked, but after 10 minutes we'd still be at the same place," Lovell tells Keith Dunnavant in the premiere episode of the podcast AMERICAN ACHIEVERS. "You've got to have a positive attitude. That's the most important thing. One crisis occurs (and) you have to try to figure out how to get out of that crisis."
More than a half-century later, the way Lovell and the NASA team calmly worked the problem and returned the astronauts to earth remains a powerful object lesson in how to overcome adversity.
Dunnavant, a Newnan resident best known for his nonfiction books about iconic figures including Paul "Bear" Bryant, Joe Montana and Francis Gary Powers, has been developing the podcast for several years, with a production team that includes long-time collaborators Joe Beamon and Jonathan W. Hickman.
Each episode of "American Achievers" features a long-form interview with an intriguing and accomplished individual, talking about how they have pursued their version of the American Dream. The lineup includes entrepreneurs, artists, athletes, media figures and civic leaders.
"I hope listeners will be inspired by these interviews — how my guests have found a purpose and relentlessly chased success and fulfillment, while committing to excellence, taking pivotal risks, and overcoming significant obstacles," Dunnavant said.
The launch episode is available on Times-Herald.com and can also be downloaded on major podcasting platforms including Apple, Google, Spotify and Podbean.
The program goes weekly Jan. 3, with new episodes hitting every Monday.
Listeners can become premium subscribers, with additional benefits, by visiting Patreon.com/AmericanAchievers .
Some of his upcoming guests:
ESPN basketball analyst Dick Vitale discusses the childhood trauma that profoundly shaped his life.
Sister Schubert talks about the risks she took on the way to creating an iconic frozen foods brand.
Jerry Levias shares the difficulties he endured while becoming the first scholarship African American football player in the old Southwest Conference.
Stacia Fernandez talks about how devastating failure helped propel her to success as a Broadway actress.
Olympian Tai Babilonia recalls the magical moment when she became hooked on figure skating.
Jan Scruggs talks about his life-altering trip to the movies — how it led him to create the Vietnam Veterans Memorial.
Celebrated cake artist and Coweta resident Bonne Boyd Bedingfield talks about the power of fear.
David Hartman discusses the art of reinvention and how he transitioned from dramatic actor to longtime host of ABC's "Good Morning America."